Counseling Center
Ballard HS Counseling Resources
Announcements
New! Check out Colleges Like | This is a (free) new website designed to help with your seniors college search. Our BHS Counselors particularly like how if you are interested in a certain college it will generate a list of others you may want to consider and has short videos on financial aid, types of colleges, etc.
The Counseling Office is closed for Summer Break 6/18/22 – 8/31/22. If you need immediate assistance, please contact the Main Office at (206)252-1000, or email Cindy Peterson, crpeterson@seattleschools.org.
Main Office Summer Hours are 8am – 3pm daily (closed July 18-20).
Final Report Cards are available on the Source:
Final transcripts were sent to colleges and universities on 7/1/22. If you hear from your college that they have not received your transcript, ask them to update their Parchment file. If they still can not find it, contact Cindy Peterson. If you need additional copies or have a question, contact Cindy Peterson at crpeterson@seattleschools.org. Transcripts are sent to the colleges designated in Naviance.

In addition, transcripts will be available with diplomas to pick up in the fall after Sept 7, 2022.

If you have a Request for Records for a former Ballard HS student, SPS is now using a web-based application to manage all student records requests from other schools for transferring students. Requests received via fax, phone calls, emails and mail from other schools will no longer be accepted. All transferring student records requests must be submitted online using the K-12 Transfer application.
If you are a new family who has been assigned to Ballard High School over the summer, we will be reaching out the week of August 22 to send the appropriate registration materials and information, so your student can get registered before school starts. Learn more.
Visitors
Visitors must sign in in the Main Office and show proof of vaccination.
Counseling Center Overview
The BHS Counselors work with students to help them develop strategies for success in academics, social skills, and in considering their post-high school plans and career options.
Counselors encourage students to become aware of their individual strengths, develop methods for dealing with difficulties, setting goals, and to make good choices. Counselors also help students deal with social and emotional issues.
Please visit the Counselor Schoology page for more resources.
---
Job Board & Internships
Spotlight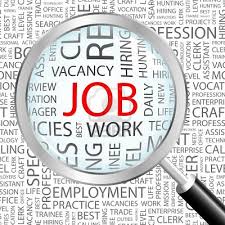 Phinney Neighborhood Association
On Call Substitute Teacher Job | Great Opportunity!
Phinney Neighborhood Association's Whittier Kids (WK) is a licensed, non-profit preschool and school age program onsite at Whittier Elementary School in the Ballard neighborhood. WK Substitute Teachers work with preschool and after school teams to provide fun and enriching experiences for kids from Kindergarten through 5th Grade. Top candidates will express enthusiasm for playing with kids of all age groups. We will train! Whittier Kids offers opportunities for both pre-scheduled and on-call substitute shifts. Must be 18 years or older. position pays $17.00 – $19.00 per hour.
To Apply or Questions: Email a cover letter indicating your interest, how you meet the minimum qualifications, and a resume to: kathyv@phinneycenter.org.
---
---
Career Connected Learning (CCL)
CCL is an awareness program for rising Seattle students to explore careers, meet a variety of industry professionals, and build an initial career and education plan. Business partners and students can become involved through service-learning projects, work experience, and internships.
Career connected learning can be as simple a job shadow where a young person learns more about an occupation or business. Or in some cases it can be an internship, or a registered apprenticeship, where youth are paid while they learn hands-on skills. CCL Coordinators exist to provide students work-based learning experiences. In addition the Coordinators provide information on careers, post-secondary education opportunities, administer career assessment tools, plan on site presentations and workshops, managing communication, and organize career fairs. Refer to our Regional Internship page for current opportunities.
Refer to the jobs and information listed on the Counseling Center News for more opportunities. Learn more about internships and Career Connected Learning by visiting their webpages.
BHS Career Connected Learning Coordinator
Brent Martin, brmartin@seattleschools.org
---
The Ballard HS Counseling Team
Counselors work with students to explain the credit system and help select courses and support students needs.
Counselors also monitor progress toward achieving graduation requirements, explore interests, and make plans for college application and career options.
Follow Us!