Counseling Center Dashboard
Ballard HS Counseling Resources

Counseling Center Overview
Students are assigned to BHS Counselors by the first letter of their last name. Our Counselors work with students to help them develop strategies for success in academics, social skills, and in considering their post-high school plans and career options. BHS Counselors encourage students to become aware of their individual strengths, develop methods for dealing with difficulties, setting goals, and to make good choices.
Counselors also help students deal with social and emotional issues. Please visit the Counselor Schoology page for more information as well as the additional Resource pages displayed: Applying to College, Post HS Options, College Visits & Events, Counseling News, and more!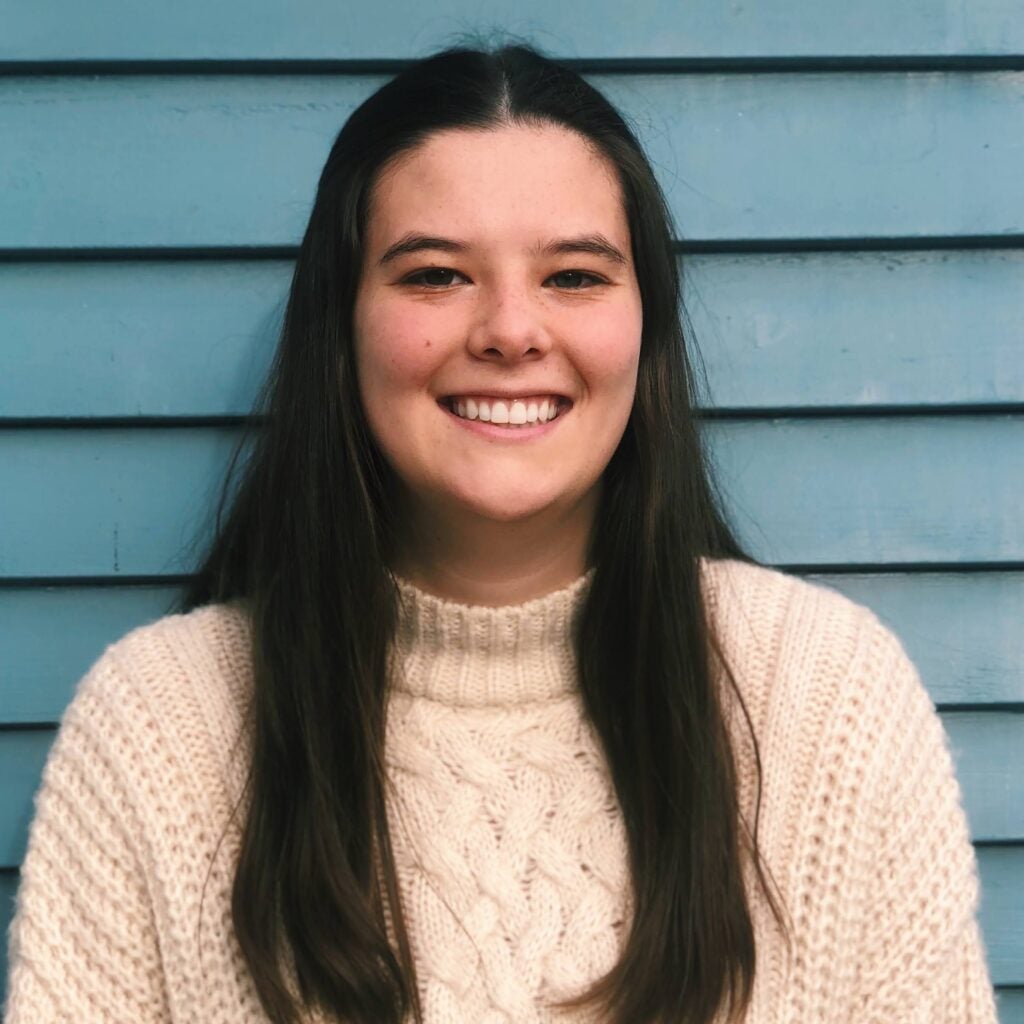 Social Worker Mackenzie Fee, MSW – Mackenzie Fee is the Ballard HS Social Worker. She splits her time with Whitman MS. She is at BHS on Thurs, Friday, and every other Wed and is located in the Counseling Center. Her office offers a welcoming and safe space easily accessible to students. Students can utilize her throughout the day for any social or emotional support. In person or virtual support (Lunch & Wed (every other) drop-ins available). Connecting students and families to mental health & community resources; helping remove any barriers to learning; social, emotional, mental health support; needing safe, quiet, welcoming space to reset during the day; offering professional guidance navigating student life and situations.
Quick Link Resources
---
Students! Book an Appointment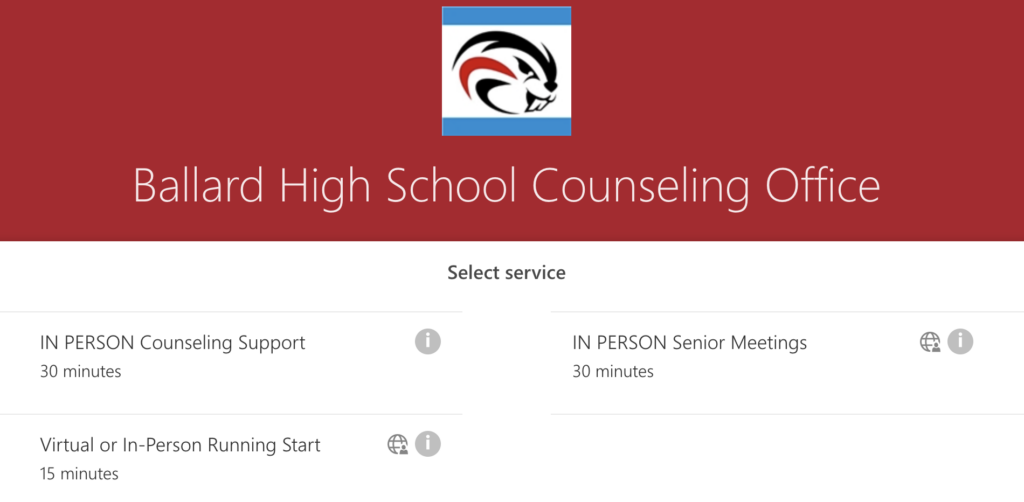 Select a service and Counselor/Social Worker. Enter First & Last name, SPS email address (receive a confirmation email and link.) Note: Students can book appointments via the Counselors Schoology. Please make sure to use the drop down staff menu to select your counselor.
---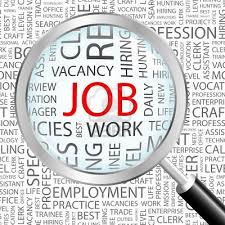 Job Board Spotlight
Kringle's Filling Station Retail Associate Opening
Kringle's Filling Station seasonal event staff, hours per week 20 – 30 with pay $19- $25. Learn all about the holiday event & details and if interested complete an application or email Raelene Plant at: r.plant@hotopp.com. The focus of this position is creating a positive guest experience for both adults and children. Working with others, engaging with the public, and working closely and accurately within established guidelines is a must. There will be many different people to meet and work with. The person in this position must be friendly, love Christmas, and genuinely interested in the spreading Holiday Cheer!
---
Career Connected Learning (CCL)

What is Career Connected Learning (CCL)?
Career Connected Learning is a career awareness program for rising Seattle students to explore careers, meet a variety of industry professionals, and build an initial career and education plan. Business partners and students can become involved through service-learning projects, work experience, and internships.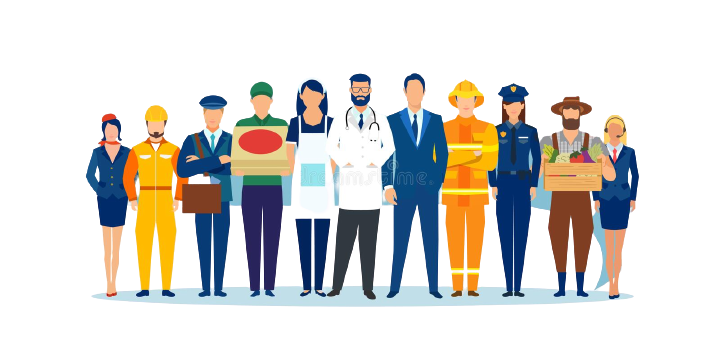 Career Connected Learning
a businessperson visiting a classroom to talk about what they do.
a job shadow where a young person learns more about an occupation or business.
an internship or a registered apprenticeship where youth are paid while they learn hands-on skills.
CCL Coordinators provide students with information on careers, post-secondary education opportunities, administer career assessment tools, plan on-site presentations and workshops, manage communication and organize career fairs. Refer to the district Regional Internship page for some current opportunities. Learn more about internships and Work Based Learning as well as more information on the district site regarding Career Connected Learning. Refer to the CTE Virtual Showcase and what is happening in CTE too!
The Role of Career-Connected Learning Coordinator (CCLC)
CCL Coordinators provide students with information about jobs, internships, worksite learning, career pathways and post-secondary education opportunities. These certificated teachers can administer career assessments such as Naviance, plan on site presentations and workshops, manage school-wide internship communication, recruit pathway speaker panels and implement career fairs. Reach out to the Ballard HS Career Connected Learning Coordinator: Brent Martin, brmartin@seattleschools.org if you have any questions.