Counseling Center
About Us
The BHS Counselors work with students to help them develop strategies for success in academics, social skills, and in considering their post-high school plans and career options.
Counselors encourage students to become aware of their individual strengths, develop methods for dealing with difficulties, setting goals, and to make good choices. Counselors also help students deal with social and emotional issues. Please refer to the options and topics on the right side of this page OFTEN for important information for all students.
Important! | Parents/Guardians are asked to wait outside the building when picking up your student for appointments this year. There are no visitors permitted inside school buildings, other than approved volunteers who have been vaccinated. This is a District policy this year. Thank you for understanding.
---
Refer Often to the Resource Pages
Please refer OFTEN to the Counseling Resource pages for updated information on Counseling News, High School & Beyond Plan, Applying to College, College Visits and Events, Running Start, Scholarship Bulletins, Fall Registration, Summer School and College Bound Information.
---
Book an Appointment with your Counselor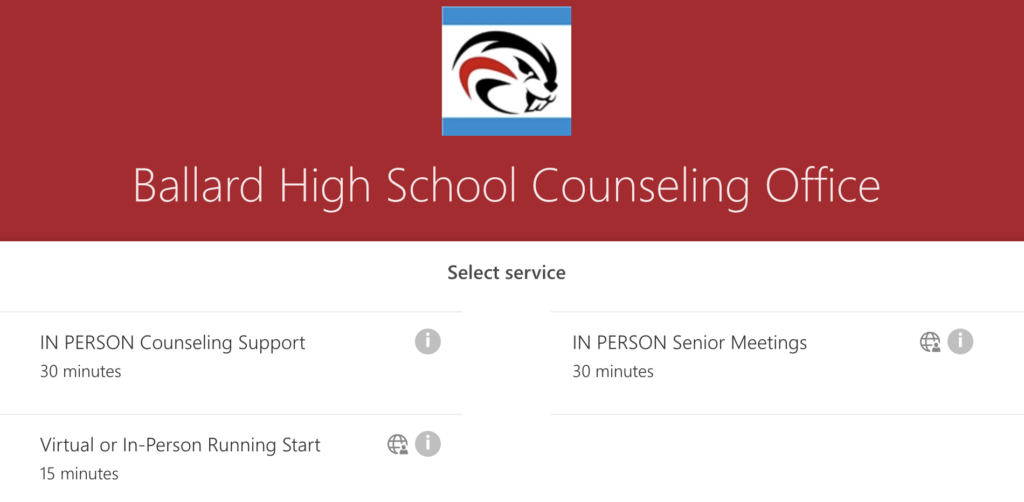 Counselor Support | Running Start | New Students
Select an option and then your Counselor's name.
Enter correct SPS email address, or you will NOT receive a confirmation email with a link.
---
Job Board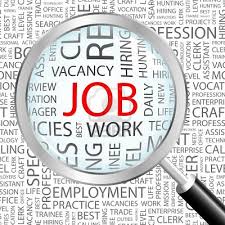 Columbia Lutheran Home | Columbia Lutheran Home is currently hiring for 2 part time evening and weekend Dietary Aide/Dishwashers. Students please apply online or in person on our Job Opportunities page.

Miri's at Golden Gardens is a concession in the middle of Golden Gardens Park. They We have been in business for 4 years now, and have hired SPS kids each year. We share important skills that aren't learned in the class room but certainly support young people into thoughtful, smart, hard working, team oriented young adults. We are looking to hire a couple of high school aged kids that would like to work with us through the winter. The position would include one weekday afternoon shift and one weekend day shift (approximately 10 hours/week). Please contact Miri Plowman at miriplowman@gmail.com for more details.
BHS only shares postings and does not endorse any of these businesses.
---
Career Connected Learning
Exciting Job Opportunity PT for high school student: Business/Office/Finance
If you want to be paid well, mentored, challenged, appreciated, and on a mission to make a meaningful career, Farmer's Insurance (Hien Luong's Lake Forest Park office) has a career opportunity for you!
Get a jump start on building your business resume and get paid while you learn about finance/insurance.
Don't miss out!
Apply today at Farmers Insurance. Seeking Motivated Ballard Beaver. Job closing soon.
Learn more about Career Connected Learning on the district CCL page.
---
BHS Counselor Student Assignments
Students are assigned by the their Last Name.
Counselors work with students to explain the credit system, help select courses, monitor progress toward achieving graduation requirements, explore interests, and make plans for college application and career options.
The Ballard HS Counseling Team
---