Ballard High School Foundation Alumni
News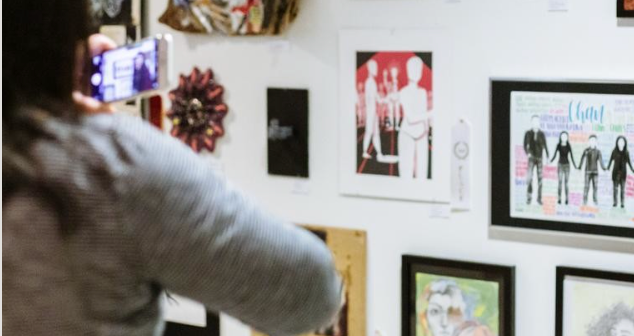 BHS Student Artists and Photographers entries still available to view Online.
---
Why Alumni Come Back to Ballard HS
We always wondered why alumni come back to Ballard High School after they graduate! We decided to ask a few people, and this is what information we received back:
My name is Doug Montgomery, and I've been the Head Baseball Coach at Ballard since 2013 (may need Seattle Times subscription to read). I was a 2003 Ballard grad, who played baseball at the school for Eric Chartrand (class of '84), Gary Seefried (class of '64) and Kevin Miller (class of '94). I took over the program from John Lamm (class of '82), and I'm fortunate to have been mentored by class of '56 Mick McDonald (Westside article). All of which goes to say that dating back to the 70's there has been a Ballard Beaver at the helm of the baseball program- 7 in a row if my history is correct.
Additionally, on our current staff, we have Nick Thornton-Jack (class of '05), Emmett Niland (class of '09), and Frank Airey (class of '13).
When I interviewed for this job as a 27 year old with very little coaching experience, I remember bluntly saying, "this isn't just another coaching job for me. You won't see me coaching at Ingraham or Blanchet. This is it for me. This is where my pride is at."
Nick Thornton-Jack – Assistant FB and baseball coach
C/O 2005
Football, Track and Field, Wrestling came back to Ballard because I am extremely proud to be an alum of Ballard High School. I returned in order to give back to the community that allotted me to get a degree and to hopefully supply the students of today with the tools I was given here that allowed me to be successful both athletically and academically.
John Marshall
I graduated from Ballard in 2019. I'm now the varsity tennis head coach, while at Ballard I played tennis and swam. I came back to Ballard because I love playing tennis and coaching, especially teaching the right mindset to approach challenges in competition.

Eric Ensign
I graduated from BHS in 1991 I played basketball I came back to Ballard because without Ballard athletics, I wouldn't be where I am today. High School sports helped me stay motivated and from my experience, it led me to go into coaching and teaching as a career. I've always been proud to be a Beaver!
Thank you Athletic Booster Club (ABC) for the great newsletter updates!
---
Ballard High School Foundation
About
As the oldest high school in Seattle, Ballard High School has a proud tradition of excellence. The Ballard High School Foundation is comprised of proud graduates of Ballard High School and our supporters.
Programs
The Ballard High School Foundation is a 501(c)3 tax-exempt non-profit organization formed in 1997 – Federal Tax ID #91-1811275.
Ballard High School Foundation Mission Statement:
Support the students, faculty and administration of Ballard High School and enrich the school's programs and activities so that Ballard High School will be a world-class learning center for the benefit of the Seattle community.
At the Ballard High School Foundation, we have many programs in support of our Mission Statement.
Past projects funded by the Ballard High School Foundation include the Greenhouse, the Earl Kelly Performing Arts Center Sound System, the Ballard High School Library, the Orre Nobles Art Collection, Athletic Supplies, Music Supplies and the Henry Bendele Strength Facility.
Current projects including the Ballard High School Foundation Golden Beaver Scholarships include an Endowment and the GAINS Project to assist struggling students.
Support
Your Support Is Key!
We are truly grateful for the generosity of the many supporters of Ballard High School Foundation who have provided the vision, financial means and the volunteer efforts to make our mission possible!
Events
From the Annual Golf Classic and Dinner of Champions to the Running of the Beavers, there are opportunities for you to show up and make a difference for Ballard High School.
The Logs
We publish the Log twice a year. We introduce the year's scholars and highlight events and programs in today's Ballard High School as well as offering a platform for class notes to keep old friends in touch.
Read previous editions of The Log.
Ballard Cares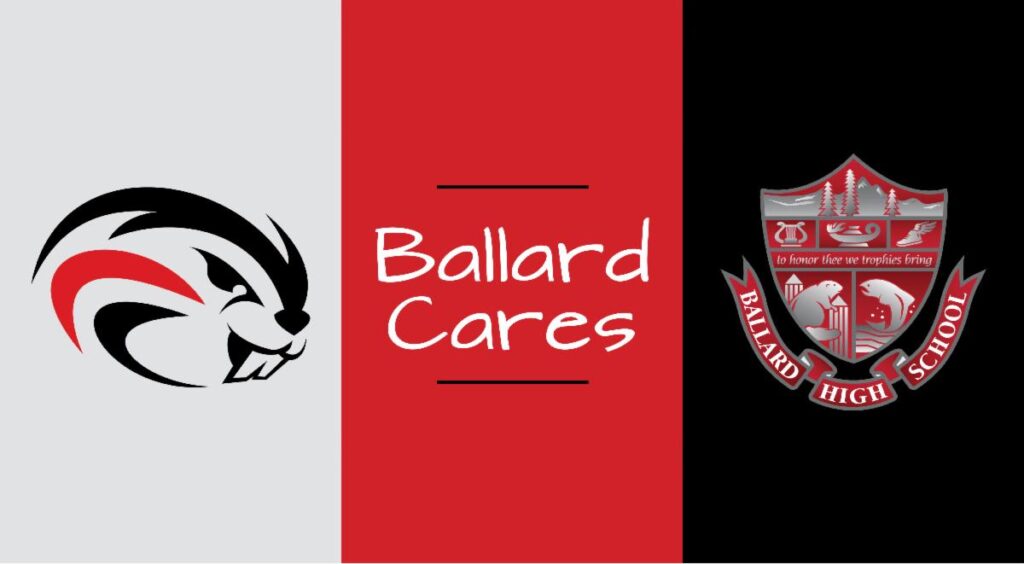 Ballard Cares was set up in early April 2020 to help BHS students and their families who are struggling with impacts of the COVID-19 pandemic.
Ballard Cares is a partnership between the Ballard High School Foundation, the Ballard High School PTSA and Ballard High School.
In just two weeks, the Ballard Cares campaign to raise money for BHS families in need has surpassed $60,000. The donations helped secure purchasing grocery store gift cards for more than 50 families every two weeks through the end of June 2020.
Contact Us
We would love to hear from you!
If you are an alumnus, a current student or parent, or just interested in donating to or becoming involved with our foundation, feel free to contact us. Select an option below so that we can direct inquiry, or fill out the form at the bottom of the page for a general inquiry. You may also reach us by mail at: PO Box 17626 Seattle WA 98127
Your donations allow us to continue offering a full range of programs that support all students at Ballard High School.
For more information, visit the Ballard High School Foundation Website or contact Executive Director, Dick Lee at rjlee@seattleschools.org