Course Catalog
Ballard High School Course Catalog Overview
Our Mission
"Ballard High School is an inclusive, supportive community that cultivates a tradition of excellence for all students." ~adopted May 2008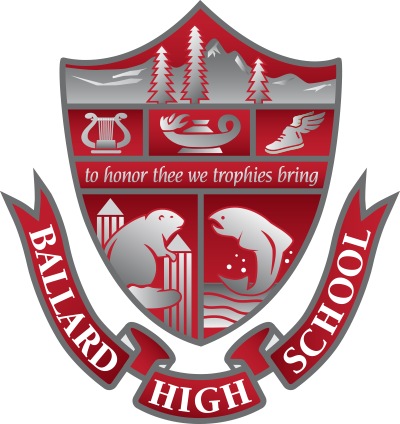 Ballard HS Course Catalog Information
Course Catalog Changes for 23-24
Courses only – This year our BHS Course Catalog has been simplified to list courses and descriptions arranged by department. The previous introductory sections have been replaced with a new District generated version for the 2023-24 school year.
New District Registration Process Guides – The "SPS Introduction to High School Registration", is available in multiple languages.
The guide provides important information such as:
Graduation Requirements
Recommended course sequences by content area ie: math, science, etc.
Graduation Pathways
24 credit course requirements by graduation year
High School & Beyond Planning
Dual Credit opportunities
Career Connected Learning
Virtual Learning Options
Running Start, CTE, Advanced Placement, College in the HS
planning worksheets
and much more!
Course Catalog Resources
Can't Find What You Are Looking For?
Email me with any tips on information you would like located here or better ways to support your searches on the Ballard HS website. Diane Taylor, BHS Website Editor at dmtaylor@seattleschools.org Thank you!