Library
Welcome to the BHS Library
Welcome Beaver Readers!
Library News!
AAPI Titles Featured This Month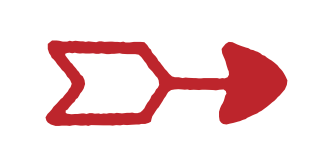 The Library has a special table of titles in honor of May, Asian American and Pacific Islander Heritage Month.
❥ March Madness Battle of the Books! Scythe Wins!
❥ Math Tutors, including precalculus tutoring, is available from 8-8:30 a.m. Monday, Wednesday and Friday.
❥ Beaver Readers: Come see what's going on in the library! Puzzles, Makerspace, an Epic Game Cabinet … books, books, 3D Printer and more!
❥ The Beaver Reader Book Club is delving into new books each week. Join the discussion.
Check out titles by logging into Destiny Discover Go to the Library Program Support Page on Schoology to learn more.
Looking for Service Learning hours? Ms. Chambers is looking for students! Stop by the library or email her at tschambers@seattleschools.org for details.
May Schedule
Monday | Library Leaders at lunch
Wednesday | Comic Book Club at lunch
Thursday | Manga Club at lunch
Friday | Reading Buddies, 8:30 a.m.

Check out and read these titles for coming weeks: Pride Book Club meets at lunch Friday, May 6 to continue discussing "House by the Cerulean Sea" by TJ Klune. Beaver Book Club will be talking about "Ship of Smoke and Steel: The Wells of Sorcery, Book One" by Django Wexler.
---
Happy Librarian Day!
Happy Librarian Day and National Library Month!
Shout Out to our wonderful BHS librarians, Ms. Chambers and Ms. Elam!
Enjoy a break with your new coffee mugs.
Thank you both for being our students' portal to a world of books!
~ BHS PTSA
---
Announcement!
More Than Books: TuesD Chambers
At Ballard High School, TuesD Chambers can barely contain her excitement.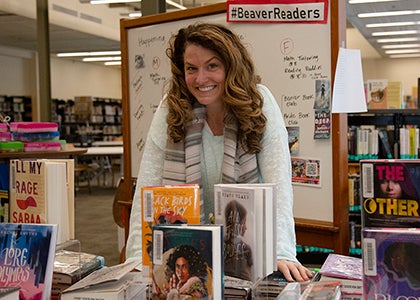 Her love for her role as teacher-librarian is evident throughout the library. She has made the room a place where students can connect. There is a room for arts and crafts, areas for clubs to gather, and spaces for classes to meet.
"What I believe is with any library it has to be more than books," she said. "Your library has to be the heart of the school for everyone."
When the pandemic forced schools to close for nearly a year, Chambers had to get creative to attract students to check out books.
She organized curbside book checkouts – but with a twist. Students with a green thumb could pick up plant starters. One check-out day had a pet parade, and another had a band playing. The excitement around the library continued once schools reopened.
With the help of students, she created a group called Library Leaders. The goal is to build a community where everyone can be included, even if they don't like to read. "We've done everything from 'Blind Date with Books' to podcasts to playlists to decorating the library … I learned pretty quickly that a library can't exist with just one person."
Like Robert, Chambers also spends the bulk of her day supporting classrooms. Her library opens early and is usually packed with students before she even arrives. Once school begins, Chambers will spend four or five periods a day co-teaching a class. "I'm constantly doing the things teachers don't have time to do," she said. "I'm supporting staff in a way that I hope makes their lives easier and makes it more seamless for students to get resources."
Chambers knows the value of her role as Ballard's teacher-librarian and others throughout the district. She is proud of the way students have found their place and built a community in her library.
"To me, this is the biggest classroom in the school."
---
Library Staff
TuesD Chambers
Teacher Librarian of the Year!
Book an Online Chat!
206-252-1121
tschambers@seattleschools.org
Claire Elam
Library Assistant
clelam@seattleschools.org
Currently Reading…
Ms. Chambers is reading The Electric Kingdom and The Darkness Outside Us
Ms. Elam is reading The Echo Maker by Richard Powers
Thank You!
Thank you to the BeaverReaders and parents who volunteer and help us out. We appreciate you!
---
Inspire Reading Donations
Would you like to inspire even more reading? Consider a donation to the Library Donors Choose and/or the BHS Book Drive through Amazon!
Students! Log in to Schoology to see what events we have ahead, including some opportunities for community service hours. Stop by if you are interested in helping the library and making new friends.
---
Put Books On Hold
Ballard students you can put books and games on hold on the Library Catalog at bit.ly/ballardlibrary
Return your books to the Ballard HS bins located on 65th St. at the front office and by the school parking lot on 67th St.
Don't Forget to Return your Books!
Beavers, please remember to return books when you are finished
Let's keep those book waiting lists moving. Thank you!
---
Ballard High School Library Tour
View the Library Curriculum Night Video and welcome to the Library!
Library Views