Library
Welcome to the BHS Library
Student Resources
---
Students Please Return Your Books
by June 6, 2023
Ballard HS students please return the books that you are finished reading to Ballard High School Library by June 6 to get ready for year end!
We LOVE to see students reading books they are excited about and just want to remind you to turn in books you have finished as well.
Please let Ms.Chambers know if you have any questions at all at: tschambers@seattleschools.org. Thank you and HAPPY READING & RETURNING!
Students! View your Account For
Books, Textbooks and Laptops Checked Out To You
---
Summer Beaver Readers List
Read S'More This Summer
Summer Beaver Reader List | Read S'More This Summer
Read books this summer and share your favorites with Ms. Chambers and your teachers in the Fall! Library Card Number is 990000 and Student ID (on ID card or at top of Source) and Pin is the month and day of your birth MMDD.
Top Four Books Checked Out This Year!
---
Summer Book Bingo

Every summer, the Seattle Arts and Lectures partners with The Seattle Public Library to create a Summer Book Bingo card as part of our free summer reading program. Adults 18 & up and Students 0-17 play along from May – September to be entered in a chance to win fabulous prizes.
---
Parents Thank You!
For Supporting Our DonorsChoose Projects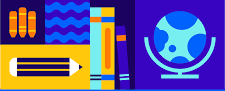 What is DonorsChoose? DonorsChoose Mission: We make it easy for anyone to help a teacher in need, moving us closer to a nation where students in every community have the tools and experiences they need for a great education.
---
Welcome to Library Assistant Ms. Gaulin!
Hello everyone! I am Alana (she/her) and I'm originally from Pacifica, CA! It's a beach town on the coast, about 10 miles south of San Francisco, famous for the dog surfing competition and the Taco Bell on the sand.
I moved to WA with my partner and golden retriever almost 2 years ago and am close to being done with my Masters in Library Science from UW. If you ask me about Winnie the Pooh, Disney, or Kelly Clarkson, I will have way too much information to share. I am super excited to be here at Ballard; come say hi!
---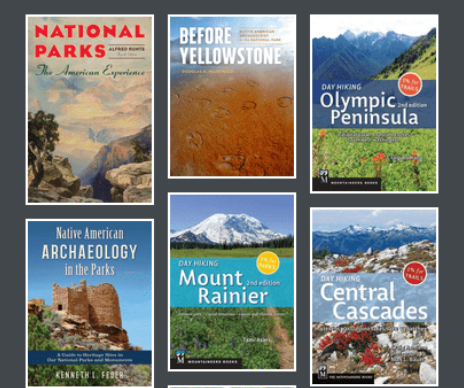 Explore National Parks Through Reading
Check these out!
National Parks
---
April School Library Month
April is School Library Month, highlighting the valuable roles librarians play in transforming lives and strengthening our communities. The district Celebrating School Librarians page recently shared a well-deserved compliment for Teacher-Librarian TuesD Chambers! "So happy to have so many staff members in the library encouraging students to use the resources," she said. "We are very lucky to have our entire community there to work together in the space, building community." ~ Ms. Chambers
Poetry Title List
Ms. Chambers has also put together a collection of 101 poetry titles in the library catalog "Please join with us in reading and reflecting on these powerful works of art as we take the time to celebrate words and phrases that shift our thinking and move our spirit."
Check this Out from April & Watch for May!
---
Teen Evergreen Book Awards
High School Evergreen Book List 22-23
---
March Women's History Month
In honor of Women's History Month and March 8 International Women's Day: Every year on 8 March, International Women's Day is celebrated to commemorate and honor women's accomplishments, raise awareness about gender disparities and discrimination, as well as promote global support for women. Check out suggestions from Ms. Chambers' curated Strong Female Leads and Real-Life Strong Women book collections on ballardlibrary.
March National Reading Month
Did you know March is National Reading Month? And studies show that just like going for a run exercises your cardiovascular system, reading regularly improves memory function by giving your brain a good workout. So set aside some time to put down those devices and read as a family!
Parent/Guardian Volunteers also help our busy library continue to thrive, so please reach out to Ms. Chambers at tschambers@seattleschools.org if you want to learn more about supporting literacy at Ballard High School.
---
Put Books On Hold & Homework Help
Ballard students you can put books and games on hold on the Library Catalog.
Need Homework Help?
We have tutors available! Stop by the Library! Subjects include Math, Science, Writing and College Essays! Tues & Thurs 3:40 p.m. – 4:45 p.m.
Seattle Public Library and Tutor.com
Students can also access Tutor.com for free online help with other subjects every day 2 – 10 p.m. online.
---
Ballard High School Library Tour
View the Library Curriculum Night Video and welcome to the Library!
Inspire Reading Donations
Would you like to inspire even more reading? Consider a donation to the Library Donors Choose and/or the BHS Book Drive through Amazon!
Thank You BHS Staff
---
---