BHS Academy of Finance
What is the Academy of Finance?
The questions:
"Why does congress have to raise the debt limit to fund the government?"
"How do I keep from drowning in student loans?"
"Why not just print more money for the poor?"
"Why is everything so expensive?"
"Is a strong dollar good or bad?"
"Why money anyway?"
Ever ask those questions?
Are you starting to worry about how to pay for college or get a place of your own? Or maybe you just want to know how to take control of your own finances and not have to live paycheck to paycheck. If so, then maybe you should consider applying to the Academy of Finance.
About Academy of Finance (AOF)
Ballard's Academy of Finance (AOF) is a program for students looking interested in a future in business, economics, finance or simply interested in being in control of their own finances or understanding how the economy works. AOF is part of the National Academy Association (NAF).
The core of the program takes place during your Junior and Senior years where you will explore and understand the big picture of how the economy works and affects you through Business Economics (micro-economics) and Business in Global Economy (macro-economics), as well as how it impacts you personally through Principles of Finance (personal finance).
The Academy of Finance connects high school students with the world of financial services, offering a curriculum that covers the Academy of Finance curriculum and certification is being validated by the Council for Economic Education.
In addition to a rigorous and relevant curriculum, students typically have had access to:
A paid internship during the summer between junior and senior year
Career Conferences both years
Interview and resume prep
Mentoring by UW Foster School of Business students on projects.
Access to our 30 plus professional advisory board from companies such as: K & L Gates, Marriott, Key Bank, KPMG, Inn at the Market among others.
College exploratory class at Seattle University
Career planning, coaching and training
Develop networking & Business communication skills
Regular support & mentorship from our professional board
Opportunity to create a mentorship relationship.
A financial education trip to New York City (Senior Year) visiting Wall street, AOF academy school in Queens, NYC
Students successfully completing all the requirements of the Academy become NAFTrack certified opening scholarship, priority interviewing (now & after college) with partnering firms (Citibank, Marriott, et.al.) and networking opportunities.
Prerequisites
It would be best if students take at least one of the prerequisites: Accounting, Entrepreneurship, Marketing or Marketing focused Sports Marketing. Refer to the Course Catalog.
If taking a prerequisite is not possible, all students are welcome. Email Mr. Blazevic at edblazevic@seattleschools.org for more details.
How to Apply
Fill out the Ballard High School Academy of Finance Interest Survey
Inform your counselor prior to signing up for your 11th grade classes that you wish to be in the Academy of Finance.
Students interested in joining the academy need to fill out the Academy of Finance Interest Survey. This is strictly used to gage interest and help with planning. You will be contacted by an upperclassmen when your survey has been processed.
Academy of Finance Courses
HCT1253 Principles of Finance
HCT1254 Business Economics
HCT1255 Business in a Global Economy
HCT4295/4296 Business Management
Refer to the Course Catalog for course details.
Sequence of Courses
Grade 9 or 10: take prerequisite(s) 1 or more: Accounting, Entrepreneurship, Marketing, or Sports Marketing.
Grade 11: Principles of Finance/Business Economics
Grade 12: Business in a Global Economy/Business Management
Descriptions of Academy of Finance courses and prerequisites are listed in the Career & Technical Education (CTE) section and are open to non-Academy students as well.
AOF Support
Seattle Academies Foundation (SAF)
The Seattle Academies Foundation (SAF) is the professional board that oversees, plans and funds Academy activities such as the Career Conference and NYC trip. They also avail themselves to the students as classroom speakers, mentors and advisors. Their support has made the Academies possible.
NAF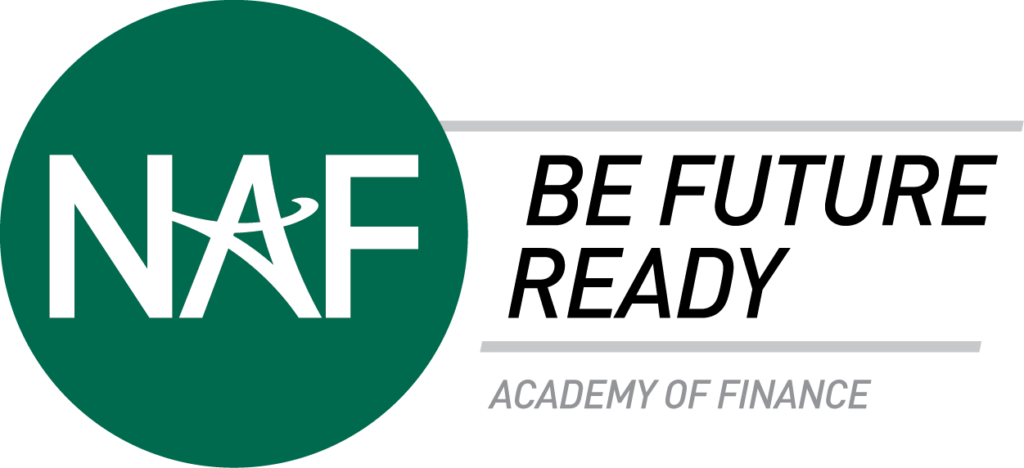 NAF is a national network of education, business, and community leaders who work together to ensure high school students are college, career, and future ready.
Program Highlights
2020-21
Sample of Culminating Project for Principle of Finance class; "My life at 25". Students project themselves to age twenty-five and create a 33 point financial plan based on their own actual situation and plans.
2019-20

Running with the Beavers Central Park



Broadway 101 Classroom Experience

Life at 25 or 25 to life project

Sigma Leadership Conference