Teen Health Center
Ballard Teen Health Center
Parents and Students! Did you know that students can get health care at the Teen Health Center. Students, did you know that you can come to the Teen Health Center to receive confidential mental health therapy?
Announcements
Need a flu shot?  The Teen Health Center now has Flu Shots available for students! 
Stop by the Teen Health Center to make an appointment.
The BTHC provides free Sports Physicals.
Appointments should be made by emailing or calling/texting Say at Sailau.Tuitele@swedish.org 206-390-3355 or 206-781-6400.
Masks Required for the BHS Nurse and Teen Health Center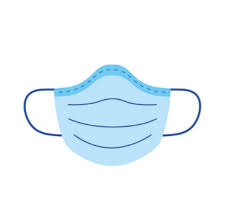 While masking is now optional, masks must be worn in the BHS Nurse Office and the Ballard Teen Health Center.
Flu Vaccine
Please complete the Pediatric Permission to Vaccinateand call 206-390-3355 or 206-781-6400 or email Say at Sailau.Tuitele@swedish.org schedule an appointment. We do not charge/bill for flu shots for any SPS student.
Student Resource Links and Phone Numbers
View this helpful SPS Student Resource List with emergency phone numbers, help with physical or mental health, food needs and more!
Medical Services
Karen Boudour, ARNP
Karen has been working with teens and their families for nearly 20 years. She enjoys helping students learn to navigate the health care system so that they can remain healthy throughout their lives. She has a particular interest in behavioral health, providing medical care in coordination with the therapist. Karen provides all the services offered by primary care providers, and does so in a teen-friendly setting to all SPS Students.
The Nurse Practitioner Karen Boudour, ARNP will be available for all SPS Students in clinic or in-person visits on Monday through Friday. Telehealth visits will be available as well if a student is not in school.
Mental Health Couseling
TBD
To schedule with Karen please call or text our clinic coordinator Say Tuitele.
Chemical Dependency Counseling
Kirsten Jones, BA, SUDPT, AAC
Welcome Kristen! More information and details to be posted soon.
Health Center Forms
A VIS or Vaccine Information Statement is a document, produced by CDC, that informs vaccine recipients – or their parents or legal representatives – about the benefits and risks of a vaccine they are receiving.
Please find the appropriate VIS by visiting the CDC website
Immunization
Students please visit the district Immunization FAQ for more details on immunization rules for medically verified records and all students required to get a Tdap (Tetnus, Diptheria, and Pertussis) vaccine.
Medical and Counseling Services Offered
What are the costs for services? All services are FREE for all Seattle Public School Students. Welcome new Freshman!
Services include the following:
Sports physicals
Reproductive health care: Birth control, STD screenings, emergency contraception
Treatment for acute and chronic illnesses
Immunizations
Illness and injury care
What information is confidential?
What information is confidential and doesn't need to be shared with parents?
Sexually transmitted disease testing/treatment
Birth Control Services
Outpatient Mental Health Treatment
Chemical Dependency Treatment
Partners
Swedish Cherry Hill and Ballard Family Medicine Residency programs place medical residents at our clinic two days per week under the supervision of Karen Boudour, ARNP.
Sound places a therapist at our clinic 1-2 days per week.
The Ballard Food Bank provides food to be distributed both during the day and a weekend back pack program to students in need.