Teen Health Center
Ballard Teen Health Center
Parents and Students! Did you know that students can get health care at the Teen Health Center. Students, did you know that you can come to the Teen Health Center to receive confidential mental health therapy?
Announcements
We are offering flu and covid vaccines now!
Schedule an appointment for FREE medical and mental health!
Students – Schedule an appointment
You can now go online to set up an appointment (8:30 – 4) for the Teen Health Center.
Set Up An Appointment
---
The BTHC Free Sports Physicals
Appointments should be made by emailing or calling/texting Say at Sailau.Tuitele@swedish.org 206-390-3355 or 206-781-6400 or making the appointment online.
Masks Teen Health Center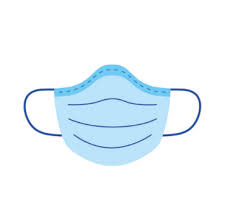 We are no longer requiring masks unless students have symptoms or are sick. ~ Ballard Teen Health Center.
---
All Medical & Health Services
Karen Boudour, ARNP
Karen has been working with teens and their families for nearly 20 years. She enjoys helping students learn to navigate the health care system so that they can remain healthy throughout their lives. She has a particular interest in behavioral health, providing medical care in coordination with the therapist. Karen provides all the services offered by primary care providers, and does so in a teen-friendly setting to all SPS Students.
The Nurse Practitioner Karen Boudour, ARNP will be available for all SPS Students in clinic or in-person visits on Monday through Friday. Telehealth visits will be available as well if a student is not in school.
Mental Health Counseling
Brandon Aguillard, MSW, LICSW
We all possess the ability for healing, growth, and self-development; however, therapy can be a helpful tool to help gain new skills, expand perspectives, and develop knowledge to deal with difficult circumstances in life.
Brandon is a mental health counselor who provides free, confidential therapy to Ballard and Center School students. Brandon is especially interested in teaching students skills to manage stress and improve mood. He uses a trauma-informed approach with a broad scope of evidenced-based psychotherapy methods including Cognitive Behavioral Therapy (CBT), Dialectical Behavior Therapy (DBT), Motivational Interviewing (MI), Mindfulness, Cognitive Processing Therapy (CPT) and Prolonged Exposure (PE), in addition to general supportive talk-therapy.
Brandon specializes in working with individuals, couples, groups, and families around topics related to:
Depression and mood issues
Stress and anxiety
Addiction and substance use
Trauma recovery
LGBTQIA+ topics
Healthy relationships
Self-esteem
Family conflict
Peer pressure
Healthy habits
Chemical Dependency Counseling
Kirsten Jones, MEd, LMHCA, SUDPT, MHP
Kirsten provides school-based substance use prevention and intervention counseling to students. If you have any concerns about substance use for yourself, a friend, or a family member she is a great resource. She utilizes cognitive-behavioral, person-centered, and existential approaches with motivational interviewing techniques to encourage students to gain insight into their substance use behavior.
Kirsten will be available for all SPS students in clinic or in-person visits on Tuesdays and Fridays. Telehealth visits will be available as well if the person is not in school. The best way to get a hold of her is via text or calling her work cell 206-586-5698 or email Kirsten.Jones@Sound.Health
Referrals are welcome from family members, staff members, or a concerned student/friend can refer SPS students via our Referral Form. I accept anonymous referrals as well.
---
Health Center Forms
A VIS or Vaccine Information Statement is a document, produced by CDC, that informs vaccine recipients – or their parents or legal representatives – about the benefits and risks of a vaccine they are receiving.
Please find the appropriate VIS by visiting the CDC website
Immunization
Students please visit the district Immunization FAQ for more details on immunization rules for medically verified records and all students required to get a Tdap (Tetnus, Diptheria, and Pertussis) vaccine.
Medical and Counseling Services Offered
What are the costs for services? All services are FREE for all Seattle Public School Students. Welcome new Freshman!
Services include the following:
Sports physicals
Reproductive health care: Birth control, STD screenings, emergency contraception
Treatment for acute and chronic illnesses
Immunizations
Illness and injury care
What information is confidential?
What information is confidential and doesn't need to be shared with parents?
Sexually transmitted disease testing/treatment
Birth Control Services
Outpatient Mental Health Treatment
Chemical Dependency Treatment
Partners
Swedish Cherry Hill and Ballard Family Medicine Residency programs place medical residents at our clinic two days per week under the supervision of Karen Boudour, ARNP.
Sound places a therapist at our clinic 1-2 days per week.
The Ballard Food Bank provides food to be distributed both during the day and a weekend back pack program to students in need.