About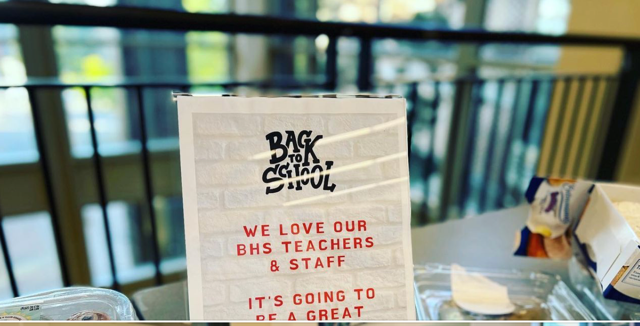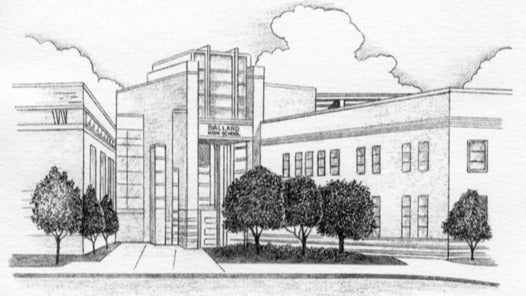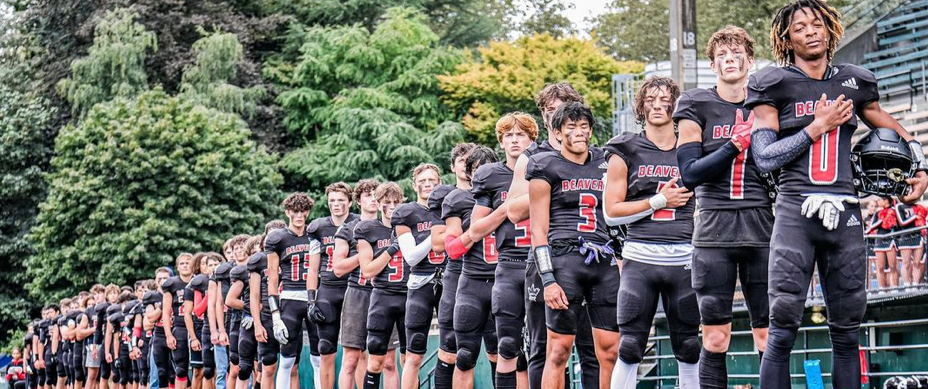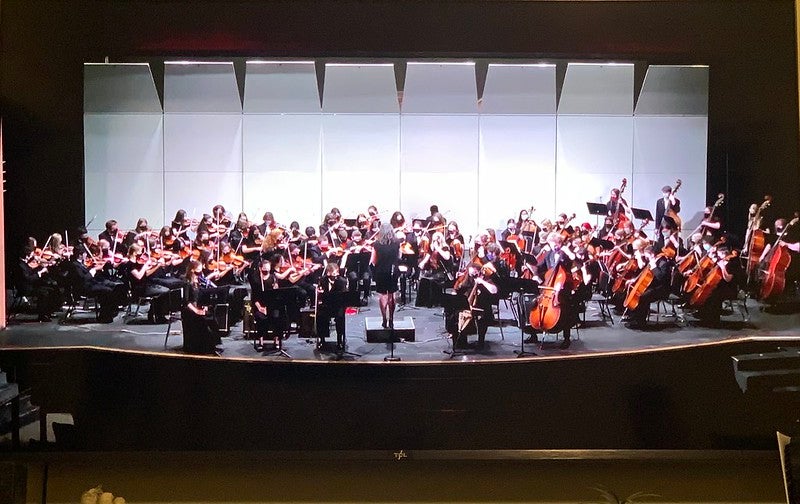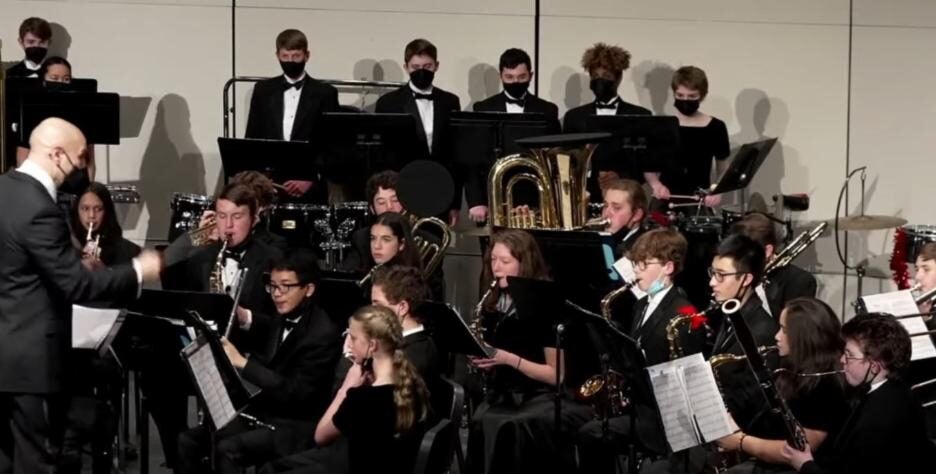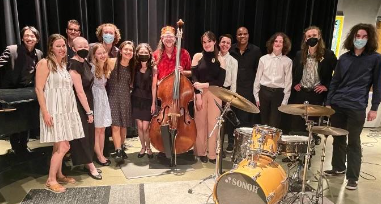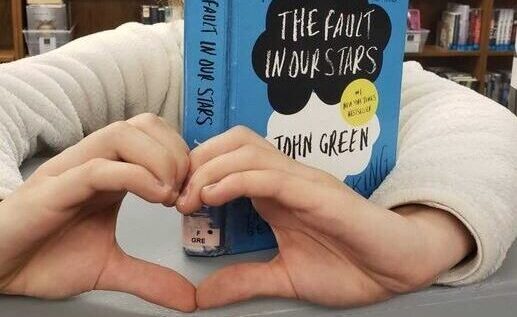 About Ballard High School
Ballard High School is a proud community of learners that is supported by a passionate group of parents and alumni to provide a rigorous education for all of our students.
We believe strongly that engaging students in school through academies, pathways, performing arts, athletics & activities increases their learning opportunities. Simply stated, students who get involved at Ballard High School, perform better at Ballard High School.
There are countless ways to get involved at BHS. Here are a few:
Ballard also offers a wide variety of rigorous and engaging Advanced Placement Courses, UW in the High School Courses, Running Start and CTE to challenge students and prepare them for college and life. View additional information on the Academics Overview and Get Involved.
Our Mural
"It is not our differences that divide us. It is our inability to recognize, accept, and celebrate those differences."
-Audre Lorde

Ballard HS students were inspired to create a mural that embraces and celebrates diversity within our school. The mural came about from conversations that started during BHS Race and Equity meetings during the 2018-19 school year. Students expressed that one way to create a welcoming environment is through art on our school walls. Students suggested that a mural project could celebrate and honor the diverse community at Ballard High School.
From this initial idea the project progressed, and students and staff then proposed a grant request to the PTSA to obtain the needed funding. With funding in place, Urban Artworks was contracted to work with students by providing a collaborating artist, Mari Shibuya to facilitate the design and creation of the mural.
In mid-August of 2019 students met with Mari to start planning the mural. Through the expert facilitation of Mari students arrived at the final design to include representation and celebration from many cultures. The mural was painted over 4 days in a massive group effort that included students, teachers, Urban Artworks artists, and community members.
The hope for the mural is that it inspires curiosity and celebration of the rich cultural history of our community. View the completed mural on the 2nd floor at the top of the stairwell across from the BHS Library.
"Great message and beautiful images featured throughout and it even features a Beaver alum (Silme Domingo)!"


Mural Background Details from Left to Right
Scandinavian (Swedish): Dala Horse
Depicted here is Dala Horse, short for a Dalecarlian horse. Native to European/Scandinavian tradition, the horse has been considered a holy animal since the Viking period. Originating in the Swedish province of Dalarna, the Dala horse now symbolizes not only Dalarna, but also Sweden as a whole. Resources: Dalecarlian Horse on Wikipedia. also About Dala Horses
Duwamish: Brown Bear with Cub
Shown here is art in the likeness of the style of the Duwamish people, the subject is a brown bear with its cub. For the Lushootseed people, (Lushootseed referring to the common language spoken in the region by tribes such as the Duwamish), the Grizzly was one of the spirits for warriors. According to tradition, there is an infinite number of spirits in the world, and some such as the Grizzly would be classified as career spirits, spirits that help with everyday work. Resources: The Duwamish People also The Lushootseed Peoples of Puget Sound Country
Chinese: Dragon
Here is a depiction of one of the creatures tied to Chinese tradition, the dragon. Historically, the dragon was associated with the emperor of China. As a state symbol, the azure dragon was even depicted on the national flag during the Qing Dynasty. Dragons were also a popular subject in the arts, being depicted in both religious and secular artworks. Resources: Chinese Dragon and The Dragon in Ancient China
Islamic/Middle Eastern: Islamic Geometric Patterns
The depiction here is an example of Islamic geometric patterns. It is considered that, because there existed religious strictures that forbade the use of human form, artists turned towards these patterns to create works of infinite geometric patterning that also resonated with the concept of infinity as related to Divine Unity. This sort of patterning is frequently seen in the architecture. The geometric patterning has also been linked to the mathematics that originated from Arab culture. Resources: The Aesthete: Exploring Geometric Patterns in Islamic Art and also Islamic geometric patterns
Ethiopian/East African: Traditional Art
Depicted here is a design imitating traditional East African/Ethiopian art. Although best known for beautiful beadwork, this kind of patterning might be seen on a basket, blanket, or piece of clothing. Still seen in modern art today is the portable nature of some of this art, due to many of the tribes in this region being nomadic, there is an element of usability and convenience to East African art. Resources:  Ethiopian Art
Japanese: Carp and Water
Here is an example of art and similar design to traditional Japanese styles. In Japan, carp represent good luck and fortune, with carp swimming in waterfalls is seen as a common motif in pieces such as ukiyo-e woodblock prints. The carp became a popular subject for prints, and the fish are also held in association with the country's national identity. Resources: Chinese and Japanese Koi Fish Art and more information about Koi
Mexican/Hispanic: Birds and Fruit
This is an example of Mexican folk art known as Amate bark painting. The craft was developed in the state of Puebla, and is today mostly prominent in Guerrero. Pieces in this style usually depict scenes of history, daily life, or the natural world. This art form dates back to the Maya and Nahua people. After almost being lost to colonization by the Spaniards, the style was rediscovered after their Mexican Revolution, and was once more explored with modern Mexican folk art. Resources:  Amate Bark Painting Process & Styles and also Amate
Mural Icon Details from Left to Right
James Baldwin was an American playwright, novelist, and activist who wrote essays such as enclosed in Notes of a Native Son, touching on topics of racial, sexual and class distinctions in Western societies. Resources: James Baldwin
Chief Seattle was a Duwamish and Suquamish chief, accommodating white settlers and having a personable relationship with one of Seattle's founders, David Swinson Maynard. The city of Seattle is named after him. Resources: Chief Seattle 
Angela Yvonne Davis is an American political activist, author and academic who was a key figure in the 1960s as a counterculture activist, working not only with the Communist Party USA (-1991) but also the Black Panther Party during the Civil Rights Movement. Resources: Angela Yvonne Davis
Silme Domingo A Ballard High School alumni, Silme Domingo was a Filipino American labor activist who attempted to reform the local International Longshoremen's and Warehousemen's Union in order to end bribery and corruption in the union, he also acted as a student activist and received honors from the University of Washington. Domingo was murdered in Seattle on June 1st, 1981. Resources: Silme Domingo
Fumiko Hayashida, originating from Bainbridge Island, was an American Activist who, in 1942, became one of the first Japanese Americans to be interned. This photo originating from the Seattle Post-Intelligencer of Hayashida with her 10 year old daughter in reference for the mural was an iconic image in depicting the hardships dealt to Japanese Americans interned during World War II. Resources: Fumiko Hayashida
Frida Kahlo was a Mexican painter who was inspired from the environment and artifacts of Mexico, as well as the country's pop culture. In her art, Kahlo explored themes of identity, post colonialism, class, race, and gender within Mexico and the society at the time. Resources: Frida Kahlo 
Marsha P. Johnson was an American gay liberation activist and drag queen. One of the main figures of the Stonewall uprising in 1969, Johnson was a prominent activist for gay rights. Resources: Marsha P. Johnson
The Dalai Lama currently the 14th Dalai Lama Tenzin Gyatso is an important monk of the Gelug school, an educational institution for Tibetan Buddhism. Gyatso has currently traveled the world to speak on not only the welfare of Tibetans, but also topics of the environment, economics, women's rights, nonviolence, and sexuality amongst other topics. Resources: The Dalai Lama
Malala Yousafzai, most commonly known as Malala is a Pakistani human rights activist who pushed for women's education, and was the youngest person to become a Nobel Prize Laureate for her activism. Resources: Malala Yousafzai
Toni Morrison Chloe Anthony Wofford Morrison, or, Toni Morrison was an American editor, novelist, essayist, and a college professor who was first published in 1970. Morrison won the National Book Critics Circle Award with Song of Solomon, bringing her onto the national stage. Resources: Toni Morrison
Mural elements, details and people compiled by Grace Sanderson.
Our History
---
History of Ballard High School

September 2011 marked the 110th anniversary of the opening of Ballard High School. One hundred ten years and over 30,000 graduates later, the Ballard High School Class of 2012 graduated on June 18, 2012 at Memorial Stadium.

Ballard High School had over 1600 students in grades 9-12. BHS is well-known for the numerous programs offered at the school. Students have the opportunity to join unique programs such as video production, Academy of Finance, Maritime Academy, Biotech Academy, a wide variety of music programs, and so much more. Ballard is also well-known for having a very supportive community with a strong PTSA, booster clubs, and its own Ballard Foundation. The Beavers compete at the 4A level in the KingCo Conference and are supported by an enthusiastic student body full of rich tradition and school spirit.
Ballard High School got its start in the fall of 1901, when the Ballard School District added grades eleven and twelve to the already existing Central School, creating the first four-year high school in the Ballard area. The very small school, soon to be known as Ballard High School, was located at 5308 Tallman Ave. There were three people on the faculty, including the principal, Harry F. Giles. The first graduating class had four members and held its commencement on June 23, 1902. By 1905, enrollment had grown to 80 students. Ballard became part of the city of Seattle in 1907 and the high school became part of the Seattle Public School System.

Ballard High School moved to its present location during Christmas vacation 1915. The school could accommodate 1,000 students. Three hundred of them were transferred from Lincoln. The building was remodeled three times, once in 1925, then again in 1941 and for the last time in 1959. At that time, the student body had grown to over 2,000 members. That structure was demolished the summer 1997 to make room for the current facility. The student body was housed in the old Lincoln High School building during the 1997-98 and 1998-99 school years. September 1999, Ballard High School returned to 1418 NW 65th St. to occupy a brand new building with the ability to accommodate evolving technology and more than 1,500 students. It has been 100 years since Ballard High School opened its doors for the first time.

Twelve principals, hundreds of faculty and many, many students later, Ballard has grown into the flagship high school in the Seattle Public School District. Ballard High School is the oldest continuously operating high school program in the city.
Ballard High School's first official football team was organized 89 years ago in 1902. The school had about 100 students then. It was located on Tallman Avenue near Market Street. The team practiced and played on a vacant lot near the school. They put up and removed their own goal posts when they played home games against team like Everett or Kent or Seattle High School.
Ballard players finished their own uniforms with some help from Ballard merchants. They wore nose guards and shin guards and stripped sox and padded vests. They wanted matching turtle necks so the boys searched all over town until they found about a dozen black seaters with red horizontal stripes. They promptly bought those. The is how it came to be that Ballard Beavers wear red and black jerseys to this day. The 1903 squad, consisted of Captain Paul Mackie, Arthur Fairbanks, Frank (Pete) Best, Roy Brazen, Robert Stone, Tom Anderson, Arthur McDermott, Julius Hooper, Clair Dunmore, Jack Hight, Al Houts, Don Mackie and Lyle Gay (my father).
~ Eleanor Gay Thomason, '37
Orre Nobles Art Collection at Ballard High School
Have you wandered the halls of Ballard High School and wondered where all of the wonderful pieces of art on display all around the school come from?

The Orre Nobles Art Collection at Ballard High School began in 1998 when the new building was under construction-a perfect time to plan and implement an art program. The goal to enhance the architecture of the building started when members of the art committee, part of the High School Foundation, Alice Rooney and also Matthew Kangas a 1967 graduate of Ballard HS and a nationally acclaimed well known art critic, educator and curator as well as other alumni who gathered to review the public budget available when the school was remodeled. Read more about the collection.
The collection is owned by the Ballard High School Foundation and is on permanent loan to Ballard High School. The Foundation pays for all installations, for annual insurance coverage, and continues to research possible additions to the collection that fit the established criteria. More info about the collection was in the June 2019 Talisman the school newspaper!
For additional background and a brief discussion on the Orre Nobles Art Collection watch the video on YouTube titled LOUIS LARSEN on ORRE NOBLES
One of the Pacific Northwest's most extraordinary collections of art doesn't live in a gallery — it lives on the walls of Seattle's Ballard High School. Eleven-time Emmy Award-winning filmmaker Michael Harris presents this introductory segment with Ballard grad Louis Larsen, who shares his fond memories of the collection's namesake, longtime Ballard High art teacher Orre Nobles.
The Captain William R. Ballard Award
Ballard, Washington acquired the name it has carried proudly since 1888 as the consequence of a chance flip of a coin, together with an 1880's train stop.
William Rankin Ballard, the namesake of the town that was established on Salmon Bay came from Oregon in 1858 at the age of eleven. He attended school in Roseburg, Oregon and at the Washington Territorial University in Seattle where he specialized in civil engineering.
In 1877, on the death of his brother, he was made Captain of the Zepher, a sternwheeler that plied between Olympia and Seattle.
In 1887, he joined forces with Captain J. A. Hatfield and opened a feed store on Salmon Bay. One day a logger, who had run up a large bill for hay and feed for his horses used in logging the Salmon Bay claim, came into the store and announced that he did not have enough cash to pay his bill. However, he would pay his bill with 160 acres of the Salmon Bay claim land that he had. Captains Ballard and Hatfield agreed to the deal.
Later, the sea captains dissolved their partnership and divided their assets. Neither man wanted the 160 acres of "worthless" land in Salmon Bay. So they decided to flip a coin, the loser getting the land. Captain Ballard lost!
In 1887, he joined forces with John Leary, B.J. Tallman, and Thomas Burke to form a corporation, the West Coast Improvement Company. It was a land development venture and is noted in regional history as the single most important successful real estate development in any community on Puget Sound in the nineteenth century.
In 1889, Burlington Northern tracks made their way to Salmon Bay. At the end of the line, the conductor would call out, "Ballard Junction! All out for Ballard Junction!" aware of Ballard's leadership in the area.
The Polk Directory for 1890-1892 lists only one school, the Ballard Union School #50 at Tallman Avenue. According to this source, the school was renamed Ballard Public School in 1893 and it appears this was another name for the famous old Central School. In 1901, the Ballard School District started a four year high school department at Central School.
In 1907, Ballard, Washington was annexed to Seattle, but the name Ballard continues to honor its namesake, Captain William R. Ballard.
This account is borrowed from:
Kay F. Reinartz, Ph.D.
Published in the Passport to Ballard, Chapters 4 & 13.
As the oldest high school in Seattle, Ballard High School has a proud tradition of excellence. The Ballard High School Foundation is comprised of proud graduates of Ballard High School and our supporters.
Past projects funded by the Ballard High School Foundation include the Greenhouse, the Earl Kelly Performing Arts Center Sound System, the Ballard High School Library, the Orre Nobles Art Collection, Athletic Supplies, Music Supplies and the Henry Bendele Strength Facility. Current projects including the Ballard High School Foundation Golden Beaver Scholarships include an Endowment and the GAINS Project to assist struggling students.
For Ballard High School Foundation upcoming events visit the Alumni page and for additional information about the Foundation also visit the Ballard High School Foundation Website or contact Executive Director, Dick Lee at rjlee@seattleschools.org