Service Learning Opportunities
Service Learning Opportunities
Service Learning Requirements Service learning is giving time, without pay. One of the graduation requirements for Seattle Public Schools is 60 hours of Service Learning for all students. Ballard HS also offers an Above and Beyond award at graduation for students who complete 240 hours or more.
Service learning allows students to learn and to apply academic, social and personal skills through activities and is important in helping build a resume for college, learn leadership, apply for jobs or other opportunities including scholarships. Students make a difference and address authentic community needs. As part of service learning, students are asked to reflect and report on their experiences.
New! Opportunity!

Phinney Neighborhood Association Winter Festival & Craft Fair Dec 1-3

What: Winter Festival 2023 | Shifts from 2 p.m on Friday, December 1 through 8:30 p.m. on Sunday, December 3.
Volunteer Bakers | Students get service hours by baking at home & delivering to the right location! Learn more and sign up on the Phinney Ridge site.
Where: Phinney Center: 6532 Phinney Ave N, 98103
Learn more & sign up on the Phinney Ridge website.
---
Daniel Bagley Elementary School PTA is hosting a movie night!
Student Volunteers Needed
Friday, December 1, 2023
Event runs from 6-8 p.m. We are looking for high school volunteers to help with set-up and clean up, serving popcorn and helping keep an eye on the kids during the movie. You can enjoy popcorn and watch the movie too This event should count towards a student's volunteer hours.
Sign Up today to help out and earn service learning hours.
Contact: president@danielbagleypta.org
---
Outdoors for All

Outdoors for All enriches the quality of life for children and adults with disabilities through outdoor recreation. There are winter volunteer opportunities for high school students to provide adaptive ski and snowboard lessons at The Summit at Snoqualmie and Stevens Pass. Positions include Ski, Snowboard, Nordic, and Snowshoe Instructors. Positions are available on Fridays, Saturdays, and Sundays January – March.
---
Salvation Army Bell Ringers
Greenwood Salvation Army is seeking volunteers (18 and older, or younger students accompanied by parent/guardian) to serve as bell ringers. Visit the Salvation Army website to learn more.
Questions? Contact Steve Pavlakis at steve.pavlakis@usw.salvationarmy.org
---
JDRF Annual Sheraton Grand Seattle Gingerbread Village Nov – January
Volunteers are needed for the Juvenile Diabetes Research Foundation (JDRF) 29th Annual Sheraton Grand Seattle Gingerbread Village from Nov. 21 – Jan. 1, 2024. Please review the available slots on our Online Sign Up Sheet. Thank you for being an important part of this special JDRF event!
Volunteers will maintain a safe and smooth visit for all Gingerbread Village guests by guiding them through the amazing display and handing out candy canes at the Sheraton Grand Seattle (1400 6th Avenue Seattle, WA 98101). More information found at the JDRF Sheraton Grand Seattle Gingerbread Village website.
---
Virginia Mason Franciscan Health Volunteers Needed

We are extremely excited about the start of a new school year and the endless opportunities that await your students.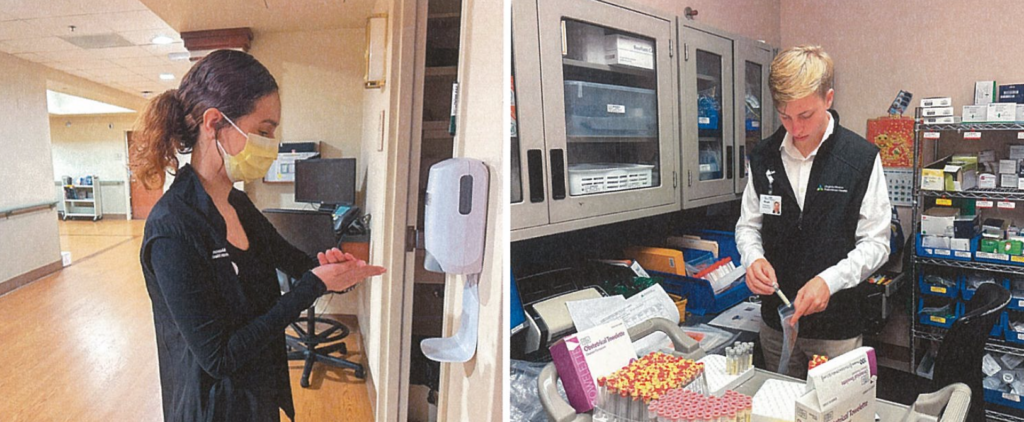 We hope volunteering is an option they consider. Volunteering provides students with a tangible way to make a positive impact on their community. It also provides students with an opportunity to explore a career path or potential college major. We have many medical professionals at Virginia Mason Franciscan Health that started here as a high school volunteer.
They need help with: Wayfinding/Greeting, Special Projects, Patient Care Activities and Lab Support Services. Please visit our Virginia Mason website for more information and details.
---
Ballard HS Library Service Learning Opportunities During the School Year
Students have earned Community Service Learning hours for:
Shelving books, processing books, week books, fixing shelves, help clean the library, make book displays
Computer maintenance
Reading to 2nd grade students for Reading Buddies
Creating online tutorials
Making scrolling PowerPoint
Makerspace craft, projects for lunchtime, organizing Makerspace
Create book posters on Adobespark
Create Rubik's Cube murals
Read first chapters aloud for Youtube channel and Schoology theme Picture Books
Become a Library Leader
Create Book Collections with Ms. Chambers
Reach out to Ms Chambers at tschambers@seattleschools.org for specific details. Visit the BHS Service Learning page for school information and forms.
---
Fun With PALS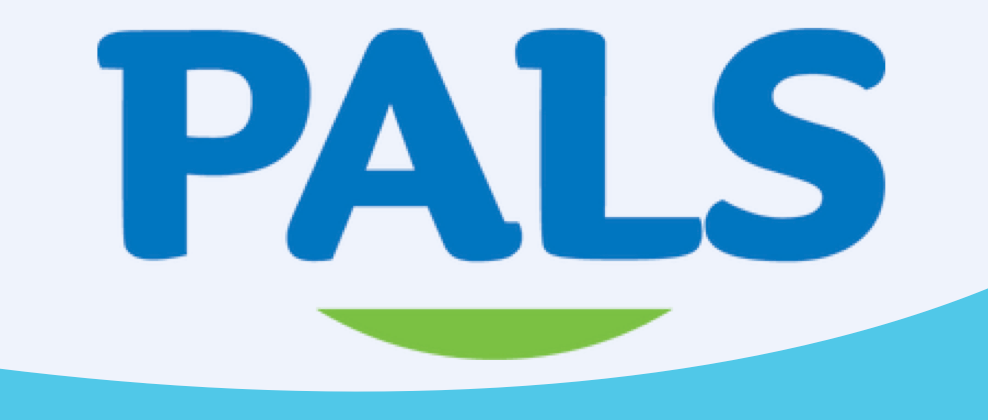 PALS Programs creates inclusive camp experiences for individuals with and without Down syndrome. Our volunteer- led programs change attitudes, transform lives, and inspire a world of belonging. Apply to participate today by visiting our PALS Program website or email support@palsprograms.org for more information. PALS Programs feature a 1:1 pairing model that partners individuals with Down syndrome with a peer (ages 15+) who does not have Down syndrome to experience a fun-filled, transformative week together. PALS is looking for volunteers now to help run its summer program. PALS could be a fun and meaningful way for students to earn up to 100 service hours.
---
Ballard Food Bank Needs Volunteers
The Ballard Food Bank needs volunteers for various duties at the bank itself and for helping out with deliveries. Volunteers are the heart of Ballard Food Bank Every month more than 135 volunteers donate hours of service. They sort food, stock shelves, and help clients shop.
The first step to becoming a Ballard Food Bank volunteer is to complete our volunteer application. At the same time, familiarize yourself with our volunteer operating policies which explain qualifications, safety and behavioral standards. You will be notified once your volunteer application has been approved. You will receive an email inviting you to volunteer orientation!
Visit our Ballard Food Bank volunteer page for more information and resources.   
---
Ballard NW Senior Center Volunteering
Seattle's Senior Community meet friends, or attend classes, groups, trips and events. The center is located by the Ballard Locks. Ballard HS students can gain their mandatory 60 hours needed to graduate by volunteering for Community Service hours at the Ballard NW Senior Center.
Listed are Volunteer Opportunities for Community Services Hours:
Events: Decorators/Artists, Musicians, Photographers, Servers, Kitchen prep (Food Handler's Permit Required – $10.00 Online), Set-up/Breakdown/Clean-up
Computer Lab (Wed Evening Classes 6 – 7:30 p.m. and Data Entry (Daily) or Cell Phone/iPhone (Afternoon classes – 3 – 4 p.m.)
Other: Computer Lab (Wed 6-7:30 p.m.), Data Entry (Daily), Cell Phone/iPhone (3-4 p.m.) Gardening (Daily), Raking leaves, Planting & Pulling weeds, Reception Desk (Daily), Answering phones, Directing new guests, Payments/Receipts.
Contact: Beth Secor at elisabeths@soundgenerations.org or 206-297-0403
---
St. Paul's Episcopal Church in Lower Queen Anne Volunteer Opportunities
St. Paul's Episcopal Church in Lower Queen Anne has a couple of volunteer opportunities that we wanted to open up to students as Serving Learning opportunities:
SPiN (St. Paul's in the Neighborhood)
SPiN is St. Paul's Neighborhood mobile ministry. We gather on Sunday afternoons to "spin" around the neighborhood with our wagons and build relationships that foster healing by helping folks meet basic needs. We meet on Sundays around 12 p.m. to pack supplies and load up the wagons, and the walking team will head out shortly after. You can pack supplies, walk, or both depending on your comfort level.
Nursery
Do you have experience caring for children 5 and under? We are looking for volunteers to help staff our nursery on Sunday mornings from 9:30 a.m.-12 p.m.
Contact parishoffice@stpaulseattle.org to learn more.
---
United Indians of All Tribes
Website: unitedindians.org | We welcome all volunteers, even if this is their first time participating in the Native community! Becoming a volunteer is as simple as filling out our application and signing up for an opportunity. Some of our most anticipated opportunities are our annual events:
Seafair Indian Days Powwow, Indigenous People's Day, Native Life in the City Gala, Native Art Market
The best way to stay up to date on these opportunities, as well as other important news, is by signing up for our volunteer email list!
---
Other places to find Service Learning Opportunities
---
Reminders
Students should only participate in an opportunity they feel is safe to them.
BHS only shares these postings and does not endorse any of these businesses.
---
Can't Find What You Are Looking For?
Email me with tips on information you would like located here or better ways to support your searches on the Ballard HS website. Diane Taylor, BHS Website Editor at dmtaylor@seattleschools.org Thank you!