Service Learning Opportunities
Service Learning Opportunities
Service Learning Requirements Service learning is giving time, without pay. One of the graduation requirements for Seattle Public Schools is 60 hours of Service Learning for all students. Ballard HS also offers an Above and Beyond award at graduation for students who complete 240 hours or more.
Service learning allows students to learn and to apply academic, social and personal skills through activities and is important in helping build a resume for college, learn leadership, apply for jobs or other opportunities including scholarships. Students make a difference and address authentic community needs. As part of service learning, students are asked to reflect and report on their experiences.
Service Learning Options

Ballard Tool Library Social Media Coordinator Volunteer
The Ballard Tool Library, a project of Sustainable Ballard is looking for a few high school students to help expand their social media presence and deepen their connection with the community. They are seeking an enthusiastic and creative high school student to join their team as a Social Media Coordinator.
In this exciting volunteer position, you will play a vital role in expanding the social media reach of the Ballard Tool Library. As our Social Media Coordinator, you will have the opportunity to showcase your talent in content creation and engagement, curating captivating posts, and sharing inspiring stories to build our online presence. This position offers a unique chance to develop valuable skills in social media management while making a positive impact in your community.
This role will require a 4-hour per week commitment from July through August. Interested? Email Mackenzie Kroon at Manager@ballardtoollibrary.org. Please respond by June 15, 2023 if interested.
---
Ballard Community Center Volunteer Service Hours or Paid Stipend

Upcoming Opportunities include
Assisting with specialty summer camps.
Helping with weekly "Tuesdays in Ballard" community Barbeque.
Helping with fall special events like Halloween Carnival and Gingerbread Jubilee.
For those who volunteer 120 hours, 60 service hours go towards your high school graduation requirement and the remaining 60 hours, earn a stipend of $200. We also offer volunteer service hours independent of the stipend program or just a stipend. Questions? Please contact: Timothy.Ewings@seattle.gov or call 206-684-4093 for details.
---
Slow Color Project Volunteers Needed June 17
This is a free community event in Ballard at The Ballard Collective Building (Old Ballard Blossom Building on Market St.) , and the show is called "Slow Color Project.
We need volunteers to help make a Ballard art show/color experience/community event come alive! Duties: greet guests, show them where to go, and/or assist guests with painting. Light straightening up as guests cycle through.
When: Saturday, June 17
Volunteer Time: 4 p.m. – 9 p.m.
Location: The Ballard Collective on Market Street (Old Blossom Building on Market St.)
Contact: Anne Livingston at email: anne@annelivingston.com with any questions at all or check in with Ms. Bristol in the BHS Counseling Center.
---
Edible Hope
For over three decades, St. Luke's has been welcoming and serving anyone who needs a meal in our church basement in the heart of Ballard. Each weekday morning, a team of volunteers opens our doors, prepares coffee and food and offers a meal, a cup of coffee, and a warm place to enjoy them to everyone who shows up. We warmly welcome volunteers from Ballard and beyond who would like to contribute to this service to our neighbors in need.
Volunteer Jobs: Set up tables and chairs, chop fruits and vegetables, serve food and coffee, take out garbage, recycling, and compost, clean up the kitchen after meal service, scrub pots and other dishes, sort and put away food donations
Schedule: Edible Hope is open M-F from 8 – 10 a.m. and takes place in the basement of St. Lukes Episcopal Church in Ballard. Morning shifts run from 7-10:30 AM. Afternoon shifts run between 4-6 PM Benefits: Earn Community service hours and get to know a fun group of people! Have a free breakfast and coffee while you serve. Help those in need in your community. Questions? Email: Daniel@stulukesseattle.org
---
Greenwood Car Show
Volunteers Needed June 24
The Greenwood Car Show is on Saturday, June 24, 2023, from 8 a.m. – 4 p.m. on Greenwood Ave N from, N 67th St to N 90th St. The Volunteer positions can start as early as 5:30 – 6:00 a.m. and last until around 5:30 p.m. and everything in between. Help check in the car entries, help vendors get set up, work in merchandise booths and monitor closed intersections in case a car or emergency vehicle needs through.
Interested? Please fill out the Greenwood Car Show Volunteer form located in the BHS Counseling Center or call 206-930-3033 or email: info@greenwoodcarshow.com
---
Outdoors for All Camp Volunteer Opportunity

Outdoors for All Summer Camps provide outdoor recreation activities for youth and adults with disabilities. Volunteers will support staff and counselors with group management, activity delivery, and support campers to ensure safety, fun, and learning. We will be on the move enjoying activities that may include rock climbing, cycling, hiking, trips to the zoo, and visits to local parks. We offer youth and adult camps at Magnuson Park and Lake Sammamish State Park from June 26 – September 1. Volunteers must be 14+. Learn more and Sign Up.
---
Ballard SeafoodFest July 14-16
Spring may just have sprung but Ballard Alliance is already looking for volunteers for this summer's Ballard SeafoodFest on July 14-16! Get Service Learning hours in while having a blast!
There are a wide variety of times to accommodate your schedule and each shift comes with a complementary Alder-smoked salmon BBQ dinner. Learn more and sign up today!
---
Rejuvenate Grab-n-Go Classroom
Safety Bucket Project Volunteers Needed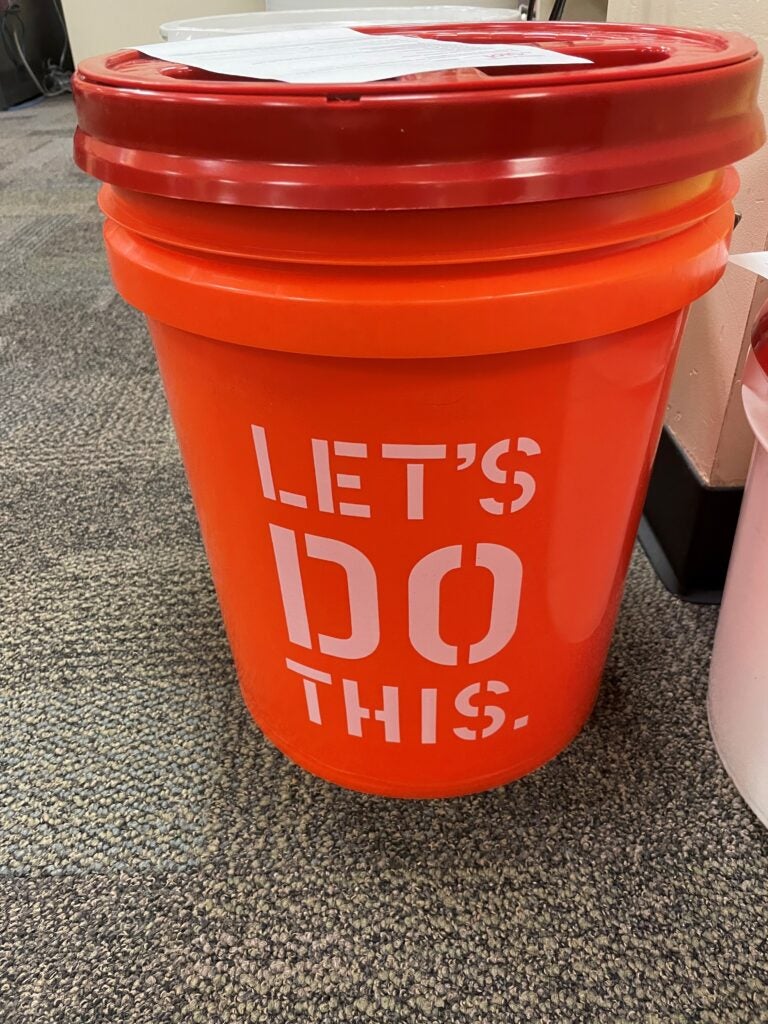 Looking for BHS Students interested in Emergency Preparedness and earning Service Learning hours.
Project goal: Rejuvenate the Safety Grab-n-Go Bucket for every classroom, staff office, and or workspace
Tasks: Collect buckets, inventory contents, clean and relabel buckets, replenish missing or deteriorated contents, & return rejuvenated buckets to classrooms
When: After school Mon – Thu – contact Ms. Nickerson to set a schedule that works for you.
Where: Counseling Center

Contact: Ms. Nickerson, (she/her), Registrar & BHS Building Safety Team Member. Questions? Stop by her office in the Counselor Hallway or email Ms. Nickerson at Kdnickerson@seattleschools.org.
---
Ballard HS Library Service Learning Opportunities During the School Year
Students have earned Community Service Learning hours for:
Shelving books, processing books, week books, fixing shelves, help clean the library, make book displays
Computer maintenance
Reading to 2nd grade students for Reading Buddies
Creating online tutorials
Making scrolling PowerPoint
Makerspace craft, projects for lunchtime, organizing Makerspace
Create book posters on Adobespark
Create Rubik's Cube murals
Read first chapters aloud for Youtube channel and Schoology theme Picture Books
Become a Library Leader
Create Book Collections on bit.ly/ballardlibrary
Reach out to Ms Chambers at tschambers@seattleschools.org for specific details. Visit the BHS Service Learning page for school information and forms.
---
KidVantage Volunteer Opportunity in Shoreline
KidVantage is a non-profit that helps children have what they need to grow, play, learn and thrive. They do this by providing essential items to children who are experiencing homelessness, are low income or in transitional housing and from birth to age 12. They provide hundreds of items such as diapers, formula, coats, cribs, shoes, bedding and much more.
KidVantage works with over 250 health and human services organizations. KidVantage relies on volunteers to help fill these orders and that is where you can help us. They realize that many students are looking for places to volunteer for high school requirements or just for personal enrichment. Visit the KidVantage website for more information and to sign up to Volunteer.
---
UW Botanic Gardens Summer Volunteers
UW Botanic Gardens to let you know that applications for our Junior Naturalist program are now open! Junior Naturalists are teens (15-18) volunteering with the Washington Park Arboretum Summer Camp for a two-week session. We're looking for individuals who are enthusiastic about working with kids, playing outside, and gaining leadership skills.
Students can earn up to 70 service hours, and will receive a letter of recommendation upon successful completion of the program. Contact Kat Harward at the UW Botanic Gardens at 206-685-8641 or uwbgeduc@uw.edu for a link to an application.
---
Fun With PALS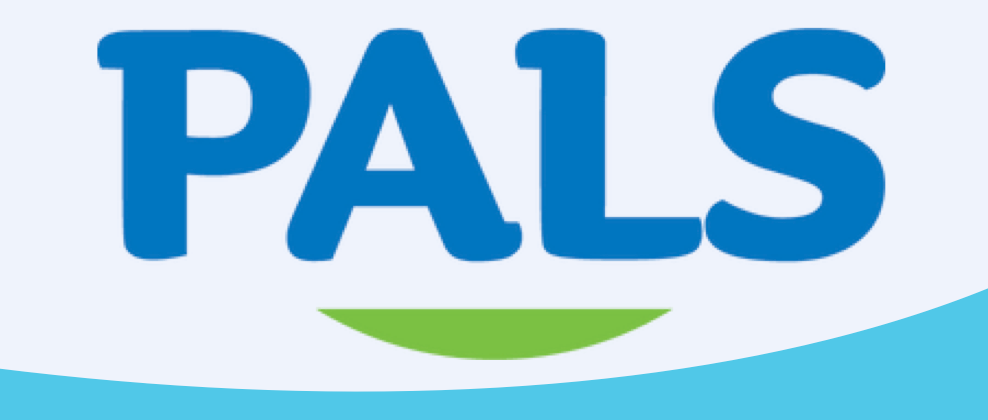 PALS Programs creates inclusive camp experiences for individuals with and without Down syndrome. Our volunteer- led programs change attitudes, transform lives, and inspire a world of belonging. Apply to participate today by visiting our PALS Program website or email support@palsprograms.org for more information. PALS Programs feature a 1:1 pairing model that partners individuals with Down syndrome with a peer (ages 15+) who does not have Down syndrome to experience a fun-filled, transformative week together. PALS is looking for volunteers now to help run its summer program. PALS could be a fun and meaningful way for students to earn up to 100 service hours.
---
Salmon Data Analysis Needed

Who: Students with an interest in data manipulation and analysis

Skills Needed: Analyzing and organizing raw and statistical data, creating charts, Excel spreadsheets, tables, graphs etc. using provided information. Interested working with data and crunching numbers.

When: Now

The goal is to create data analysis with results ready to be presented by the end of June 2023.

Where: Analysis of the salmon data could be done at home, library etc.
Salmon Data Analysis Overview
The Carkeek Watershed Community Action Project (CWCAP) is looking for a student(s) to review the information and raw data that has been collected by volunteer Stream Teams during the return of adult salmon to Piper's Creek each fall season for the last 10 years. Each fall season, the stream team collects data on a variety of parameters from each salmon that returns. Please reply to Dan Hannafious at seasis_tech@seattle.gov if you are interested and learn More on our Featured News post! Also visit the district Salmon Program information and the Salmon in the Schools (SIS).
---
Simple & Just Service Learning Opportunity
Simple & Just, a non-profit resale store on Ballard Avenue is looking for volunteers on a bi-weekly or monthly basis. We sell gently used clothing in a boutique setting. Our profits support women and kids experiencing trauma. Our volunteers will develop knowledge of the fashion resale business, including sorting and preparing clothing for the floor. Volunteers will develop a broad knowledge of fashion brands, visual display, and selling skills. We schedule in two hour blocks with two volunteers working together. This is an ideal situation for fashion or art students and perfect for friends who would enjoy volunteering together. We often find summer hires from our volunteer staff. If this opportunity is interesting to you, contact Nicole Bailey via phone or text to 206-310-7978, and/or email to nicole.bailey@compass.com
---
Ballard Food Bank Needs Volunteers
The Ballard Food Bank needs volunteers for various duties at the bank itself and for helping out with deliveries. Volunteers are the heart of Ballard Food Bank Every month more than 135 volunteers donate hours of service. They sort food, stock shelves, and help clients shop.
The first step to becoming a Ballard Food Bank volunteer is to complete our volunteer application. At the same time, familiarize yourself with our volunteer operating policies which explain qualifications, safety and behavioral standards. You will be notified once your volunteer application has been approved. You will receive an email inviting you to volunteer orientation!
Visit our Ballard Food Bank volunteer page for more information and resources.   
---
Ballard NW Senior Center Volunteering
Seattle's Senior Community meet friends, or attend classes, groups, trips and events. The center is located by the Ballard Locks. Ballard HS students can gain their mandatory 60 hours needed to graduate by volunteering for Community Service hours at the Ballard NW Senior Center.
Listed are Volunteer Opportunities for Community Services Hours:
Events: Decorators/Artists, Musicians, Photographers, Servers, Kitchen prep (Food Handler's Permit Required – $10.00 Online), Set-up/Breakdown/Clean-up
Computer Lab (Wed Evening Classes 6-7:30 p.m. and Data Entry (Daily) or Cell Phone/iPhone (Afternoon classes – 3 – 4 p.m.)
Other: Computer Lab (Wed 6-7:30 p.m.), Data Entry (Daily), Cell Phone/iPhone (3-4 p.m.) Gardening (Daily), Raking leaves, Planting & Pulling weeds, Reception Desk (Daily), Answering phones, Directing new guests, Payments/Receipts. Contact: Beth Secor at elisabeths@soundgenerations.org or 206-297-0403
---
St. Paul's Episcopal Church in Lower Queen Anne Volunteer Opportunities
St. Paul's Episcopal Church in Lower Queen Anne has a couple of volunteer opportunities that we wanted to open up to students as Serving Learning opportunities:
SPiN (St. Paul's in the Neighborhood)
SPiN is St. Paul's Neighborhood mobile ministry. We gather on Sunday afternoons to "spin" around the neighborhood with our wagons and build relationships that foster healing by helping folks meet basic needs. We meet on Sundays around 12 p.m. to pack supplies and load up the wagons, and the walking team will head out shortly after. You can pack supplies, walk, or both depending on your comfort level.
Nursery
Do you have experience caring for children 5 and under? We are looking for volunteers to help staff our nursery on Sunday mornings from 9:30 a.m.-12 p.m.
Contact parishoffice@stpaulseattle.org to learn more.
---
Food Bank Volunteers Needed at North Helpline
Everyday we get donations from grocery stores, partner organizations and individuals and we need your help in making sure these reach our neighbors! We are looking for volunteers to join us in packing and distributing these wonderful donations. Our volunteer activities go from Tuesdays to Saturdays at our Lake City site and Thursdays to Saturdays at our Bitter Lake location.
Ready to join? Visit the North Helpline website to complete our volunteer application form and sign up for open shifts at our food banks. For more information or questions, email volunteers@northhelpline.org or call 206-413-8271 and look for Volunteer coordinator.
---
Volunteer Youth Ambassador Program (VYAP) Shoes For the Homeless Inc.
We are looking for high school aged students who are hard-working, who have not had the opportunity to volunteer with a non-profit organization, and who are willing to make a commitment.
Highlights of our Program
Earn community service hours, help the homeless in your area, build your resume for college, assume a leadership role, and learn leadership skills
How to get involved with VYAP?
The first step is for the student/parent or guardian to reach out to us on our Youth Ambassador Program page. We will schedule a short phone meeting with the student and the parent/guardian for parental permission, to discuss the program, and to see if this is a good fit for the student. We are a non-denominational, non-profit 501 (c)(3) organization that collects, processes, and distributes shoes, free of charge, to the homeless and those in need in local communities.
---
United Indians of All Tribes
Website: unitedindians.org | We welcome all volunteers, even if this is their first time participating in the Native community! Becoming a volunteer is as simple as filling out our application and signing up for an opportunity. Some of our most anticipated opportunities are our annual events:
Seafair Indian Days Powwow, Indigenous People's Day, Native Life in the City Gala, Native Art Market
The best way to stay up to date on these opportunities, as well as other important news, is by signing up for our volunteer email list!
---
Aurora Commons Supplies Drive
Aurora Commons provides daily needs to our unhoused neighbors in the northern Seattle area. With the cold months already upon us, they're looking for Ballard students who are interested in hosting a sock or cold weather accessory drive. Contact Amanda O'Hara for more information at amanda@auroracommons.org.
---
Seattle Theatre Group (STG)
Seattle Theatre Group is pleased to announce an open call for volunteers for the 2021-2022 season and beyond. We also have opportunities to earn community service hours for high school students.
To begin the application process and inquire further about the benefits of the STG Volunteer program, email xaviera@stgpresents.org.
---
Seattle/King County Cyber Seniors
The WSU / Seattle-King County Cyber Seniors program works with the international Cyber Seniors organization to pair area young people (age 16+) with local older adults to teach digital and technology literacy skills and connect to resources. Volunteers are provided with lessons and activities to train them to act as digital mentors. Learn more by emailing contact@kingcountycyberseniors.org.
---
Other places to find Service Learning Opportunities
---
Reminders
Students should only participate in an opportunity they feel is safe to them.
BHS only shares these postings and does not endorse any of these businesses.
---
Can't Find What You Are Looking For?
Email me with tips on information you would like located here or better ways to support your searches on the Ballard HS website. Diane Taylor, BHS Website Editor at dmtaylor@seattleschools.org Thank you!