Service Learning Opportunities
Ballard HS Posted Service Learning Opportunities
Service Learning Requirements Service learning is giving time, without pay. One of the graduation requirements for Seattle Public Schools is 60 hours of Service Learning for all students. Ballard HS also offers an Above and Beyond award for students who complete 240 hours or more.
Service learning allows students to learn and to apply academic, social and personal skills through activities and is important in helping build a resume for college, learn leadership, apply for jobs or other opportunities including scholarships. Students make a difference and address authentic community needs. As part of service learning, students are asked to reflect and report on their experiences.
Service Hours for Video Editing
The Whitman PTSA Board would love to get help from a Ballard HS student who'd be willing to edit and post videos to our YouTube account for us.
The work would probably be about 1-2 hours a month, deadlines are flexible and you can earn Service Learning Hours.
Please email whitmanPTSApresident@gmail.com for more information.
---
Loyal Heights Pancake Breakfast Volunteers Needed March 5
The Loyal Heights Community Center is looking for student volunteers for their Pancake Breakfast to be held on March 5, 2023 at 2101 NW 77th St. Seattle.
Please contact them at 206-684-4052 if you are interested in earning Service Learning Hours.
---
Riley's Way Call For Kindness
Youth Leaders (13-22) April 2
The Call For Kindness offers young changemakers the chance to participate in a dynamic Leadership Development Fellowship. Youth leaders between the ages of 13-22 can apply and we will award at least 36 youth-led projects up to $3,000 each. The winners will join an inspiring community of Kindness Fellows from across the country and expand their leadership and life skills, build strong networks and friendships, and support the development of their project.
Submit a new or existing youth-led project rooted in Riley's Way values–kindness, empathy, youth leadership, and inclusive community–that tackles anything from pressing equity and social justice issues to building meaningful connections in your school or community. They will also select at least 10 projects specifically focused on the topic: environmental justice to address the growing need for solutions. Riley's Way will also continue to support one award in a special dance and performing arts category, the Yuriko Kikuchi Arigato Award ("Arigato" means "thank you" in Japanese), in honor of Yuriko, the pioneering dancer, choreographer. Learn more and apply on the Call for Kindess website by April 2, 2023.
---
UW Botanic Gardens Summer Volunteers
UW Botanic Gardens to let you know that applications for our Junior Naturalist program are now open! Junior Naturalists are teens (15-18) volunteering with the Washington Park Arboretum Summer Camp for a two-week session. We're looking for individuals who are enthusiastic about working with kids, playing outside, and gaining leadership skills.
Students can earn up to 70 service hours, and will receive a letter of recommendation upon successful completion of the program. Contact Kat Harward at the UW Botanic Gardens at 206-685-8641 or uwbgeduc@uw.edu for a link to an application.
---
Fun With PALS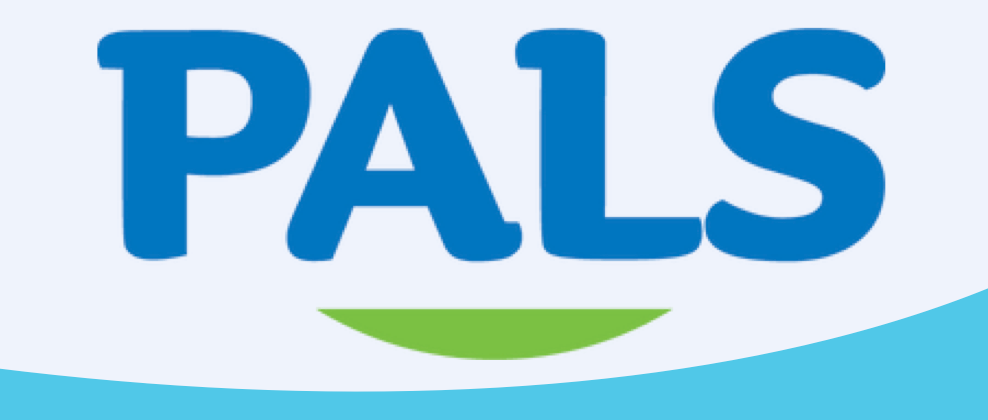 PALS Programs creates inclusive camp experiences for individuals with and without Down syndrome. Our volunteer- led programs change attitudes, transform lives, and inspire a world of belonging. Apply to participate today by visiting our PALS Program website or email support@palsprograms.org for more information. PALS Programs feature a 1:1 pairing model that partners individuals with Down syndrome with a peer (ages 15+) who does not have Down syndrome to experience a fun-filled, transformative week together.
PALS is looking for volunteers now to help run its summer program. PALS could be a fun and meaningful way for students to earn up to 100 service hours.
---
Outdoors for All Foundation
Volunteer this winter with Outdoors for All's Alpine, Cross Country, and Snowshoe Programs at The Summit at Snoqualmie or Stevens Pass! Outdoors for All enriches the quality of life for children and adults with disabilities through outdoor recreation. Full and part-time positions are available. You must be an intermediate level skier to participate. For more information, visit their website at Out Doors For All or call 206-838-6030 x208 or email volunteer@outdoorsforall.org Register Now through December.
---
Volunteer Service Hours at the Ballard Community Center
Have fun! Make a difference in the community and get Service Hours too!
Opportunities!
Spring Egg Hunt on Saturday April 8. We could definitely use help the day of the event. We would also need help stuffing eggs prior to the event.
Contact the Ballard Community Center to help with the Halloween Carnival at 206-684-4093, ask for DeQuan, or email Dequan.Flight-Roberson@seattle.gov.
---
Simple & Just Service Learning Opportunity
Simple & Just, a non-profit resale store on Ballard Avenue is looking for volunteers on a bi-weekly or monthly basis. We sell gently used clothing in a boutique setting. Our profits support women and kids experiencing trauma. Our volunteers will develop knowledge of the fashion resale business, including sorting and preparing clothing for the floor. Volunteers will develop a broad knowledge of fashion brands, visual display, and selling skills. We schedule in two hour blocks with two volunteers working together. This is an ideal situation for fashion or art students and perfect for friends who would enjoy volunteering together. We often find summer hires from our volunteer staff. If this opportunity is interesting to you, contact Nicole Bailey via phone or text to 206-310-7978, and/or email to nicole.bailey@compass.com
---
Ballard Food Bank Needs Volunteers
The Ballard Food Bank needs volunteers for various duties at the bank itself and for helping out with deliveries. Volunteers are the heart of Ballard Food Bank Every month more than 135 volunteers donate hours of service. They sort food, stock shelves, and help clients shop.
The first step to becoming a Ballard Food Bank volunteer is to complete our volunteer application. At the same time, familiarize yourself with our volunteer operating policies which explain qualifications, safety and behavioral standards. You will be notified once your volunteer application has been approved. You will receive an email inviting you to volunteer orientation!
Visit our Ballard Food Bank volunteer page for more information and resources.   
---
Ballard NW Senior Center Volunteering
Seattle's Senior Community meet friends, or attend classes, groups, trips and events. The center is located by the Ballard Locks. Ballard HS students can gain their mandatory 60 hours needed to graduate by volunteering for Community Service hours at the Ballard NW Senior Center.
Listed are Volunteer Opportunities for Community Services Hours:
Events: Decorators/Artists, Musicians, Photographers, Servers, Kitchen prep (Food Handler's Permit Required – $10.00 Online), Set-up/Breakdown/Clean-up
Computer Lab (Wed Evening Classes 6-7:30 p.m. and Data Entry (Daily) or Cell Phone/iPhone (Afternoon classes – 3 – 4 p.m.)
Other: Computer Lab (Wed 6-7:30 p.m.), Data Entry (Daily), Cell Phone/iPhone (3-4 p.m.) Gardening (Daily), Raking leaves, Planting & Pulling weeds, Reception Desk (Daily), Answering phones, Directing new guests, Payments/Receipts. Contact: Beth Secor at elisabeths@soundgenerations.org or 206-297-0403
---
St. Paul's Episcopal Church in Lower Queen Anne Volunteer Opportunities
St. Paul's Episcopal Church in Lower Queen Anne has a couple of volunteer opportunities that we wanted to open up to students as Serving Learning opportunities:
SPiN (St. Paul's in the Neighborhood)
SPiN is St. Paul's Neighborhood mobile ministry. We gather on Sunday afternoons to "spin" around the neighborhood with our wagons and build relationships that foster healing by helping folks meet basic needs. We meet on Sundays around 12 p.m. to pack supplies and load up the wagons, and the walking team will head out shortly after. You can pack supplies, walk, or both depending on your comfort level.
Nursery
Do you have experience caring for children 5 and under? We are looking for volunteers to help staff our nursery on Sunday mornings from 9:30 a.m.-12 p.m.
Contact parishoffice@stpaulseattle.org to learn more.
---
Food Bank Volunteers Needed at North Helpline
Everyday we get donations from grocery stores, partner organizations and individuals and we need your help in making sure these reach our neighbors! We are looking for volunteers to join us in packing and distributing these wonderful donations. Our volunteer activities go from Tuesdays to Saturdays at our Lake City site and Thursdays to Saturdays at our Bitter Lake location.
Ready to join? Visit the North Helpline website to complete our volunteer application form and sign up for open shifts at our food banks. For more information or questions, email volunteers@northhelpline.org or call 206-413-8271 and look for Volunteer coordinator.
---
Volunteer Youth Ambassador Program (VYAP) Shoes For the Homeless Inc.
We are looking for high school aged students who are hard-working, who have not had the opportunity to volunteer with a non-profit organization, and who are willing to make a commitment.
Highlights of our Program
Earn community service hours
Help the homeless in your area
Build your resume for college
Assume a leadership role
Learn leadership skills
How to get involved with VYAP?
The first step is for the student/parent or guardian to reach out to us on our Youth Ambassador Program page. We will schedule a short phone meeting with the student and the parent/guardian for parental permission, to discuss the program, and to see if this is a good fit for the student. We are a non-denominational, non-profit 501 (c)(3) organization that collects, processes, and distributes shoes, free of charge, to the homeless and those in need in local communities.
---
United Indians of All Tribes
Website: unitedindians.org | We welcome all volunteers, even if this is their first time participating in the Native community! Becoming a volunteer is as simple as filling out our application and signing up for an opportunity. Some of our most anticipated opportunities are our annual events:
Seafair Indian Days Powwow, Indigenous People's Day, Native Life in the City Gala, Native Art Market
The best way to stay up to date on these opportunities, as well as other important news, is by signing up for our volunteer email list!
---
Aurora Commons Supplies Drive
Aurora Commons provides daily needs to our unhoused neighbors in the northern Seattle area. With the cold months already upon us, they're looking for Ballard students who are interested in hosting a sock or cold weather accessory drive. Contact Amanda O'Hara for more information at amanda@auroracommons.org.
---
Seattle Theatre Group (STG)
Seattle Theatre Group is pleased to announce an open call for volunteers for the 2021-2022 season and beyond. We also have opportunities to earn community service hours for high school students.
To begin the application process and inquire further about the benefits of the STG Volunteer program, email xaviera@stgpresents.org.
---
Seattle/King County Cyber Seniors
The WSU / Seattle-King County Cyber Seniors program works with the international Cyber Seniors organization to pair area young people (age 16+) with local older adults to teach digital and technology literacy skills and connect to resources. Volunteers are provided with lessons and activities to train them to act as digital mentors. Learn more by emailing contact@kingcountycyberseniors.org.
---
Ballard HS Library Service Learning Opportunities During the School Year
Students have earned Community Service Learning hours for:
Shelving books, processing books, week books, fixing shelves, help clean the library, make book displays
Computer maintenance
Reading to 2nd grade students for Reading Buddies
Creating online tutorials
Making scrolling PowerPoint
Makerspace craft, projects for lunchtime, organizing Makerspace
Create book posters on Adobespark
Create Rubik's Cube murals
Read first chapters aloud for Youtube channel and Schoology theme Picture Books
Become a Library Leader
Create Book Collections on bit.ly/ballardlibrary
Reach out to Ms Chambers at tschambers@seattleschools.org for specific details. Visit the BHS Service Learning page for school information and forms.
---
Other places to find Service Learning Opportunities
---
Reminders
Students should only participate in an opportunity they feel is safe to them.
BHS only shares these postings and does not endorse any of these businesses.
---
Can't Find What You Are Looking For?
Email me with tips on information you would like located here or better ways to support your searches on the Ballard HS website. Diane Taylor, BHS Website Editor at dmtaylor@seattleschools.org Thank you!