Counseling Center News
Counseling News & Jobs Info
Welcome Students and Families
Ballard High School only shares these postings and does not endorse any of these businesses.
News & College Preparation Events
Woodland Park Zoo Career Exploration Day
Career Exploration Day on Saturday, April 22. An all-day event geared towards high school students to learn more about different careers at Woodland Park Zoo!
Date/Time: Saturday, April 22 (Earth Day!), 9:30 a.m. – 4 p.m.
Location: Woodland Park Zoo, Center for Conservation and Wildlife
Food: BYOL (Bring Your Own Lunch), food will also be available for purchase at the 1899 Grove.
Activities: Career panel, animal keeper talks, behind-the-scenes tours and workshops
Registration: $35 to register but we have scholarships available!
Learn more and register today!
---
BHS Sophomores & Juniors
Running Start Info Session March 23
The school counselors will hold Running Start info session Thursday March 23, during the first half of lunch 11:50-12:20 for current 10th and 11th graders if they are interested in learning more about the Running Start Program for the 2023-2024 school year. Interested students just need to attend one session. Talk to your BHS Counselor if you have any questions at all about the Running Start Program.
---
Attention Seattle Promise Seniors
Seattle Promise Support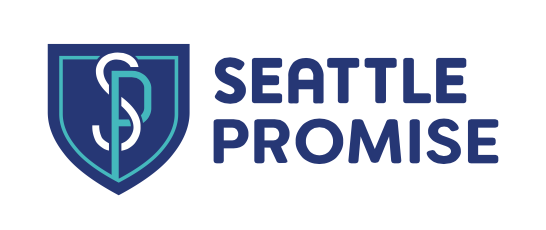 Seattle Promise Students & Parents Too: Come to the BHS Counseling Center on the following timeline to meet up with the BHS Outreach Specialist May Saetern for FAFSA/WASFA support.
View the attached list of documents needed and information to gather before you start working on your applications.
It's highly encouraged and we support the students if parents can come in with their student would be the best-case scenario.
The application for the Seattle Promise Fall 2023 is closed.
Next Steps: Submit your FAFSA/WASFA by April 30, 2023.
Seattle Promise FAFSA/WASFA Support Timeline
Friday, March 24: All Day at the BHS Counseling Office
Friday, March 31: All Day at the BHS Counseling Office
Wed, April 5: Period 1 until 11:30 a.m. at the BHS Counseling Office
April 10 – 14 Spring Break: May Saetern available by email, phone, text or zoom.
April 30: FAFSA/WASFA must be completed and submitted or risk losing Seattle Promise Scholarship.
Seattle Promise
Ballard HS Outreach Specialist
May Saetern, MSW (she/her(s)); 206-661-5207 (cell, text ok)
Seattle Promise FAFSA/WASFA Tips
Schedule Virtual Appointment
May.Saetern@Seattlecolleges.edu
Additional questions? Reach out to Ballard HS Counseling Secretary Ms. Bristol; chbristol@seattleschools.org
---
Seattle Skills Center School Year Course Application & Summer School Info

Applications for the Seattle Skills Center's School Year Courses are now available. The Seattle Skills Center prepares students for college, career, and life through advanced Career and Technical Education courses. We have classes in a wide range of career pathways at several locations around the city.
Summer Course information and application will be available around mid-March. Visit the Skills Center Information Featured News post on the BHS website for more details.
---
Riley's Way Call For Kindness- Youth Leaders (13-22) By April 2
The Call For Kindness offers young changemakers the chance to participate in a dynamic Leadership Development Fellowship. Youth leaders between the ages of 13-22 can apply and we will award at least 36 youth-led projects up to $3,000 each. The winners will join an inspiring community of Kindness Fellows from across the country and expand their leadership and life skills, build strong networks and friendships, and support the development of their project.
Submit a new or existing youth-led project rooted in Riley's Way values–kindness, empathy, youth leadership, and inclusive community–that tackles anything from pressing equity and social justice issues to building meaningful connections in your school or community. They will also select at least 10 projects specifically focused on the topic: environmental justice to address the growing need for solutions. Riley's Way will also continue to support one award in a special dance and performing arts category, the Yuriko Kikuchi Arigato Award ("Arigato" means "thank you" in Japanese), in honor of Yuriko, the pioneering dancer, choreographer. Learn more and apply on the Call for Kindess website by April 2, 2023.
---
Summer Children's Nurse Camp Due April 7
About the Program: Every year we offer local high school students the opportunity to participate in our free Nurse Camp at Seattle Children's. The goal of the program is to provide high school students with a background that is historically underrepresented in the biomedical and health sciences an opportunity to engage in learning activities at Seattle Children's that introduce them to nursing career pathways.
This years camp will be held from July 17 – 21.
Visit the Seattle Childrens website for more details and to apply by Friday, April 7, 2023.
---
Job, Internship Opportunities
Amazon Career Quest206 Internship
Amazon Career Quest206 is an immersive 2-week summer program aimed at inspiring Seattle Public Schools High School students to pursue technology careers of the future, prioritizing students furthest from educational justice. Students earn 0.5 CTE credit and a stipend.
A $500 Stipend, Meals, and Swag provided by Amazon. Apply Now. Learn more on the district Amazon Career Quest206 Summer information page.
---
UW Job Openings Join Our Team!
University of Washington Youth & Teen Programs is currently recruiting Group Leaders to support elementary and middle school summer enrichment programming.
Group Leaders are the front line and direct link to students and parents and are responsible for the safety and supervision of youth. Ideal candidates bring experience working with youth in informal learning settings. These full-time temporary positions start at $18.69 per hour.
UW Youth & Teen Programs is currently recruiting staff for the summer quarter. If you're interested in Instructors, Instructional Assistances, Youth & Teen Program Coordinators or Group leaders visit the UW Hires site.
These are full-time positions, July 3 through August 25, 2023. Learn more and visit the UW website.
---
YESL Pre-Employment Virtual Training Spring 2023

Applications Close on April 2, 2023 at 5:30 p.m.
April 18 – June 1 Tuesdays & Thursdays 4:30 p.m. – 6:30 p.m.
Receive 28 Hours of Pre-Employment Training to enhance job experience
Gain skills such as resume writing & interviewing, Receive support & mentoring from the YESL Staff
Earn a $299 Stipend, This program will be virtual
This is the first step in moving into other programs, such as internship programs and other paid positions.
All content will be sent through your email. If you are not checking emails, you may miss the acceptance letter, program updates or paperwork to earn the stipend, to name a few. With so many applying for this class, spots will be selected by a lottery draw system. Laptop/computer with camera & internet are needed for this program. Please complete the YESL Training Form online. If you have any questions, contact teen.programs@seattle.gov
---
King County Parks Youth Conservation Corps
Paid Summer Internships for Teens Apply by April 16
Love parks and being outdoors? King County Parks Youth Conservation Corps is a PAID summer internship program for teens interested in jobs in parks and the environment.
Ten positions are open to all King County students entering grades 10-12.
Applications are open until April 16, 2023. Apply today!
---
Kaspers Catering (Magnolia 34th & Emerson)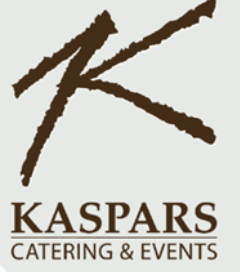 We have positions currently open for students for Part Time Jobs. We offer some flexible schedules, good pay, delicious meals, and different positions to try out! Positions Available: Warehouse Assistance, Laundry, Dishwashers and Kitchen Helpers
These positions could advance to working at events – weddings, galas, and corporate events and this is a great learning opportunity in a fun and local location. During school year these positions are usually on Saturday and Sundays. Flexible hours available during the summer and school holidays. Please contact Lucas Weber at lucas@kaspars.com. Location is 3656 34th Ave West, in Magnolia near Metropolitan Market.
---
Ballard Little League Looking for Paid Volunteers
Ballard Little League is looking for Junior Umps (under 18) to get paid.
You will be trained and provided all the gear you need too!
Please email umpirescheduler@ballardlittleleague.com or chiefumpire@ballardlittleleague.com with any questions at all.
---
Seattle Parks and Recreation
Seattle Parks and Recreation is currently recruiting for Temporary Lifeguards for eight indoor pools in Seattle. Current Red Cross Lifeguard certification is required, and candidates must be at least 16 years old to apply. Part time work hours are available. Position wage starts at $19.51/hr.
---
Join Our Magnolia Metropolitan Market Team
Attention Seniors!
Be a Part of Our Team
Looking for a great grocery store job? Pursue a career in food and come be a part of our team.
Excellent benefits, discounts, and much more!
Apply today (must be 18).
Visit the Metropolitan Market website for more information and the Magnolia Store (enter Magnolia in the Location field) listing of openings with job details.
---
Umpires & Referee Jobs
Umpires Northwest LLC and Sports Officials Northwest LLC are looking for New and/or Experienced umpires and referees to become part of our continued success in WA State. Great way to make money to help pay for college. Come Play Ball with us! Great Pay, Flexible Schedules, weekday, and weekend schedules available. $35-70 per game depending on the sport and level officiated. Note: This is a part-time job. Please contact: Pablo de Leon 206-271-3722 Pablo@umpiresnw.com or Steve Reed 206-962-9113 steve@umpiresnw.com or sportsoficialsnw@gmail.com. More information on Umpires Northwest LLC website or Sports Officials Northwest.
---
Burbs Burgers is Hiring
Burbs Burgers now hiring in Ballard, Montlake, Georgetown and Pioneer Square locations. They are looking for a Cashier to manage all transactions with customers accurately and efficiently. Responsibilities include receiving payments and issuing receipts, packaging orders and keeping track of all customer needs. Please send your Curriculum Vitae (CV) to hello@burbsburger.com
---
Bob Johnson's Pharmacy Assistant Opportunity
Bob Johnson's Pharmacy is hiring a pharmacy assistant. We consider ages 16+. Preference given to those who will be available for 2+ years.
Bob Johnson's is an independent pharmacy in the Ballard/Crown Hill neighborhood. We've been here since 1957 and our team treats each other as a family. We are seeking a friendly and enthusiastic person. Duties include ringing out customers, answering phones, and putting away orders. This is a fantastic opportunity for anyone interested in working in the healthcare field. All enthusiastic people are welcome to send a resume to matt@bobjohnsonspharmacy.com or call 206-782-5822.
Resources
How To: Book an Appointment with your Counselor or Social Worker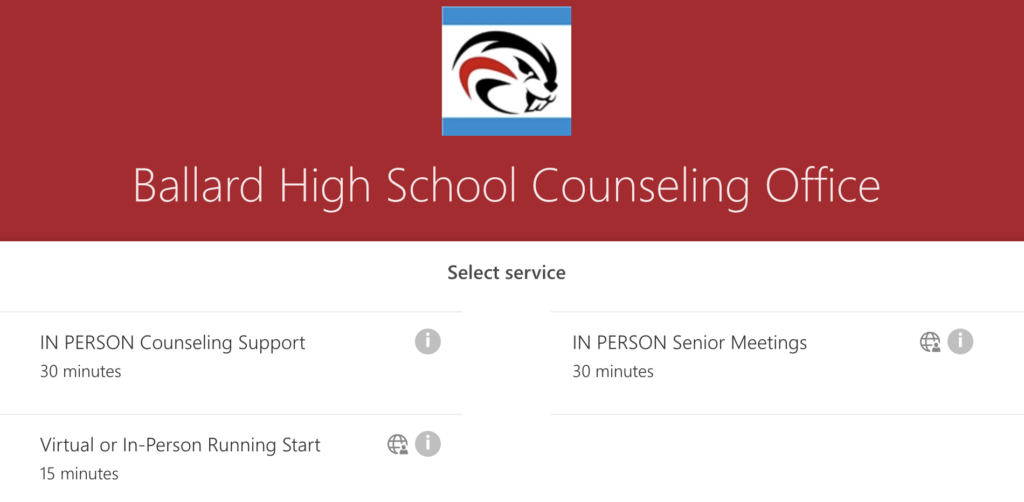 Select a service and date and Counselor/Social Worker:
In Person Support
Virtual or In Person Running Start Student
In Person Senior Meeting
Enter your FIRST & LAST name and SPS email address to receive a confirmation email with a link.
Note: Students you can also book and appointment via your counselors Schoology.
---
Reminders
Students should only participate in an opportunity they feel is safe to them.
BHS only shares these postings and does not endorse any of these businesses.
---
Can't Find What You Are Looking For?
Email me with tips on information you would like located here or better ways to support your searches on the Ballard HS website. Diane Taylor, BHS Website Editor at dmtaylor@seattleschools.org Thank you!