College Visits and Events
Instructions for Visits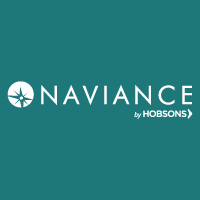 Juniors & Seniors Sign Up On Naviance for College Visits
Log onto Naviance to sign up. Select "What's New" to see the College Visit list and select "More Info" to sign up for visits.
To access link, log onto Naviance at the same place you registered online, under Colleges > Visits.
Email Counseling Secretary Carol Bristol, chbristol@seattleschools.org if you have any questions.
Note! Students you may use the Commons Area as a space to access your virtual visits on your laptop. Please use appropriate social distancing.
Just In!
New! 10/29 at 9:50 am; San Diego State University, CA
---
Virtual College Visits
Date, Time, College
10/27 at 8:45 am; California Polytechnic State University, San Luis Obispo
10/27 at 9:35 am; Quest University Canada
10/27 at 10:30 am; Loyola University Chicago
10/28 at 12:00 pm; Beloit College
10/29 at 9:50 am; San Diego State University, CA
Date & Time
11/2 at 9:50 am; Olin College of Engineering
11/2 at 1:35pm; Northwest College of Art & Design
11/5 at 9:00 am; University of California-Merced
11/8 at 9:50 am; University of Nevada-Reno (NV)
11/8 at 11:20 am; Pacific Northwest College of Art
11/9 at 10:55 am; Washington College
11/16 at 10:55 am; The University of Arizona
11/18 9:50 am; University of Strathclyde
11/18 at 12:00 pm; Grand Canyon University
11/22 at 10:55 am; Academy of Interactive Entertainment
NACAC Virtual College Fairs
Find the College that is right for you.
Connect with hundreds of colleges and universities at NACAC Virtual College Fairs in Fall 2021. High school students, transfer students, and families are welcome to attend for free. Sign up at virtualcollegefairs.org!
---
Six Colleges: Students and Families
In the spirit of cooperation, six of the nation's top liberal arts colleges—Amherst, Bowdoin, Carleton, Pomona, Swarthmore, and Williams—are leaving our rivalries on the sidelines to help answer your questions about college search. We know that we can help more students by teaming up instead of competing against each other. Next event on Nov 8. Please RSVP.
---
USA Gap Year Fairs
---
SPS College Preparation Events
The Seattle Public Schools strategic plan outlines the goal of all students prepared for college, career, and life. There are many steps students should take to be prepared for college.
Refer to the district Career and College Readiness page for more information.