College Visits and Events
College Visits & Events
Juniors & Seniors Sign Up On Naviance for College Visits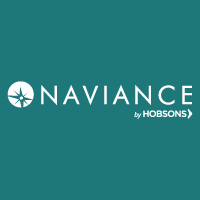 Log onto Naviance to sign up. Select "What's New" to see the College Visit list and select "More Info" to sign up for visits. To access link, log onto Naviance at the same place you registered online, under Colleges > Visits.
Email Counseling Secretary Carol Bristol, chbristol@seattleschools.org if you have any questions.
In-Person College Visits at Ballard HS
Date, Time & College
Tuesday, March 21: 12:45 p.m. Savannah College of Art & Design – SCAD
Date, Time & College
Wed, April 5: 11:05 a.m. University of California-Santa Cruz
Thursday, April 20: 8:50 a.m. Durham University
Friday, April 21: 9:50 a.m. Westminster College, UT
Friday, April 21: 12:45 p.m. The University of Tampa
Friday, April 21: 1:45 p.m. Weber State University
Monday, April 24: 8:50 a.m. University of San Francisco
Interested in Central Washington University?

At Central Washington University, prospective students can submit their application and have it reviewed "on the spot" with one of our CWU Admissions Counselors. On the Spot Admissions Appointments are recommended for students First Year and Running Start students with a cumulative high school GPA of 2.5 or higher.
What to expect during an On the Spot Admissions Appointment:
Complete their application (application fee is waived for these participants)
Receive an immediate evaluation of their high school transcripts
Receive an offer of admissions, if eligible
Celebrate with their CWU Admissions Representative! 
Learn more about their on-the-spot admissions and make an appointment. If you have any questions about your admission to CWU, you can also schedule an admissions appointment to speak with an admissions counselor.
---
NACAC College Fairs
Find the College that is right for you on the National Association for College Admissions Counseling (NACAC). Connect with hundreds of colleges and universities at the NACAC College Fairs. High school students, transfer students, and families are welcome to attend for free.
---
USA Gap Year Fairs
---
SPS College Preparation Events
The Seattle Public Schools strategic plan outlines the goal of all students prepared for college, career, and life. There are many steps students should take to be prepared for college.