Scholarship Bulletins
Scholarship Bulletins | Naviance
Review the published SPS Monthly Scholarship Bulletin opportunities as well as the extensive list that is available on Naviance as well.
Bold.org

Bold.org is a student scholarship platform. They have recently announced new scholarships for Black and African American students and would be interested in receiving applications from Ballard High School students.
All students should have the opportunity to pursue higher education and the career of their dreams. It's our mission to make college accessible for all students by eliminating student debt.
---
Women's Club of Seattle Foundation's Scholarships for Senior Women Feb 14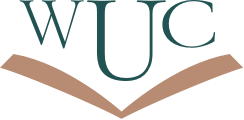 The Women's University Club of Seattle Foundation (WUCF) invites women to apply for one of five $10,000 scholarships ($2,500 per year for four years to be used for tuition and fees) to be awarded in April 2023.
The Women's University Club was founded in 1914 to promote educational, cultural and community activities. In the past 100+ years, it has become a diverse community of women pursuing life-long learning and community involvement. In 2003 the Club created the Women's University Club Scholarship Foundation to help expand our outreach to the Seattle-area community. Selection of the scholarship recipients is based on the applicant's character, scholarship, and achievements related to her school and community that are above and beyond requirements to graduate. We seek students whose focus is on the humanities and social sciences as well as those with concentration in science, technology, engineering and math (STEM) subjects. Successful candidates reflect the Foundation's values of innovative leadership, civic involvement, and personal growth.
---
Ballard High School Foundation Golden Beaver Scholarships March 10
The Ballard High School Foundation offers a variety of scholarships, Ballard 19 Scholarship, The Daniel Chavez Scholarship, and The Golden Beaver Scholarship available to Ballard HS graduating seniors. Applications are available in the BHS Counseling Center or can be downloaded. Applications can be dropped off in the Counseling Center when completed.
Due date is March 10, 2023
---
American Indian Endowed Scholarship March 1
The American Indian Endowed Scholarship (AIES) helps students with close social and cultural ties to an American Indian community. Students can use the scholarships at public colleges and many independent colleges in Washington. Award amounts range from around $500 to $2,000. Learn more on the Washington Student Achievement Council website. Deadline March 1.
---
Kelly Foundation of Washington Scholarship Application March 10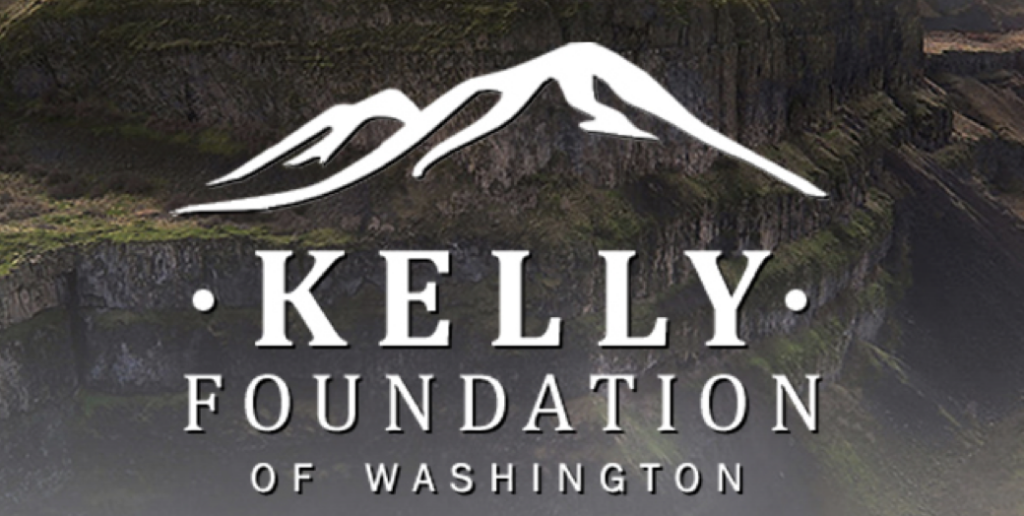 BHS students are you bound for college, community college or an accredited trade school this Fall? The $2,500 Ewing C Kelly Scholarship might be available to help you get started. We consider grades, high school accomplishments, personal statement, financial need and letters of recommendation. All applications must be postmarked by March 10, 2023 and applicants will be notified in April 2023. Please see your counselor to get a copy of the official Ewing C Kelly Scholarship application or visit our Kelly Foundation website to learn more and download an application.
---
Stim Bullitt Civic Courage Scholarship March 15
Write about Civic Courage win a $5,000 Scholarship with tow $2,500 awarded as well. Tell us about someone who stood up for what's right in Washington State. You can win money for college and a chance to have some of the best writers in our region read your work. Visit our Civic Courage website for more information.
This competition is designed to engage students by writing an essay (1,500 and 2,000 words) about an individual or group of individuals in Washington State who have demonstrated civic courage on an issue of importance to the community at great personal, political, or professional risk. Get inspired learn from past winners!
---
Hearthstone Housing Foundation Scholarship Fund March 31
Hearthstone Housing Foundation is eager to announce that our scholarship application is live! Our scholarship is aimed toward students who demonstrate great financial need and have dreams of pursing higher education but may be struggling to make ends meet. Eligibility: Subject to residency and income qualifications, 15-25 years old, Full-time enrollment Fall 2023, HS GPC 3.0+
As a non-profit organization and low-income housing provider, our vision is for all people to enjoy quality affordable housing regardless of their age or income. This is why we are drawn to extend help to high school and college students who may not have the resources to financially fund their academic dreams.
Visit our website to Apply by March 31!
---
Sheng-Yen Lu Foundation Scholarship March 24
The Sheng-Yen Lu Foundation provides college scholarships to recent immigrant students from King, Pierce, and Snohomish counties who plan to continue their education after high school.
The Lotus Scholarship provides tuition assistance (and a new computer) to selected high school students who have immigrated to the US within the last 4 years. Students receive as much as $11,000 in tuition toward their degree.
The Lotus Scholarship is a competitive program and not everyone who applies receives a scholarship. A reference is required, and some students will be asked to participate in an online interview as part of the application process. The deadline to apply is March 24, 2023. View more details and apply on the SYL Foundation website.
---
UW Nikkei Alumni Association Scholarship April 15
The UW Nikkei Alumni Association offers scholarships to students of Japanese ancestry who attend the University of Washington. Our scholarship committee evaluates applications based on the applicant's academic achievements, financial need, and school/community service contributions to their school, family, and community, especially the Japanese-American community. Successful applicants are notified. Visit the UW Nikkaia website to learn more an download and application. Due April 15, 2023
---
University of WA ROTC Program Scholarships
The University of Washington's ROTC program is now accepting applications for seniors interested in 4-year full tuition scholarships. We would love to offer your students the opportunity to be a part of the University of Washington's deep and rich history. The Army ROTC is a program that allows you to attend college and earn a degree while simultaneously completing requirements to commission as a Second Lieutenant in the Army. ROTC is not an alternative to getting a college degree nor is it something students do in lieu of college.
Students who are interested in applying for the ROTC scholarship or would like to learn more about the program or UW please contact us at armyrotc@uw.edu . Visit our Army ROTC Scholarship page to apply.
---
Scholarship and Financial Aid Resources
Visit the district website for College Preparation events and the Seattle Public Library for a listing of events such as "Paying for College" and "Completing FAFSA/WASFA". For information on how to pay for college and complete financial aid applications also visit the Federal Student Aid site.
---
Disclaimer: BHS only shares these postings and does not endorse any of these businesses.
---
District Updates
SPS Scholarship Bulletin
Scholarships are a type of grant (monetary gift you do not have to pay back) for students to use in paying for after high school training and college programs. Scholarships are available for students as early as elementary schools and continue through graduate school. Federal and State programs provide over 46 billion dollars in student aid and private companies, community organizations, civic groups, foundations and religious organizations provide an additional 3 billion dollars in scholarships.
Find Scholarships
A scholarship list can be found on Naviance (all SPS 6th-12th grade students have 24/7 access to Naviance) and the following websites.
Share a Scholarship
Are you aware of or sponsoring scholarships that are not on this list? Fill out our Scholarship Form to be added to Naviance.
02/01/2023 – Stephen L. Squires SWSIS Scholarship
Amount: up to $10000
Deadline: February 1
Seniors only: Yes
This award is for women pursuing undergraduate or graduate degrees in cybersecurity. Successful candidates must have overcome adversity, such as a learning disability, bullying, or discrimination. The award amount varies from $5,000 to $10,000. You must be a U.S. citizen to be eligible.
Stephen L. Squires Scholarship website
02/28/2023 – Washington State Opportunity Scholarship
Amount: $22,500
Deadline: February 28
Seniors only: Yes
The Washington State Opportunity Scholarship (WSOS) supports low- and middle-income students pursuing eligible high-demand majors in science, technology, engineering, math (STEM) or health care and encourages recipients to work in Washington state once they complete their degrees.
Eligibility:
Washington residents with a high school diploma or equivalent by June 2017, pursuing a STEM major, enrolling full time in a Washington state college or university are eligible
Washington State Opportunity Scholarship website
04/14/2023 – SAEOP Scholarship
Amount: $500 or $1,000
Deadline: April 14
Seniors only: Yes
The annual Seattle Association of Educational Office Professionals (SAEOP) Scholarship. This year we are proud to continue the tradition of awarding one (1) one thousand-dollar ($1000) scholarship and (2) five hundred-dollar ($500) scholarships.
We are seeking all interested and qualified Seattle Public High School graduating senior students (class of 2023) who wish to continue their education at a 2-year college, 4-year college, or vocational school. Please keep in mind this is not a need-based scholarship.