Scholarship Bulletins
Scholarship Bulletins | Naviance
Review the published SPS Monthly Scholarship Bulletin opportunities as well as the extensive list that is available on Naviance as well.
---
Blake Nordstrom Scholarship Due June 29
About the Blake Nordstrom Scholarship
With this scholarship, Nordstrom and United Way of King County honor Blake Nordstrom, the department store co-president and esteemed community leader and philanthropist who died in 2019. Twenty scholarships of $5,000 will be awarded annually and distributed quarterly. Students may receive up to two consecutive scholarships.
What are the Eligibility Requirements?
To be eligible for the Blake Nordstrom Scholarship you:
Must be 18 or older, have at least 1 quarter remaining in your academic/certificate program at the time of submitting your application, be registered for 6 credits or more OR enrolled in a degree certificate program at a Benefits Hub partner college, No GPA requirements!

Benefits Hub: Bellevue College, Cascadia College, Green River College, Highline College, North Seattle College, Renton Technical College, Seattle Central College, Shoreline Community College, South Seattle College, or University of Washington-Bothell.
Learn more, view FAQ, and apply on the United Way website by June 29, 2023.
Additional questions? Email benefitshub@uwkc.org or call 206-649-8124.
---
Balanced Man Scholarship UW Sigma Phi Epsilon Fraternity Chapter June 30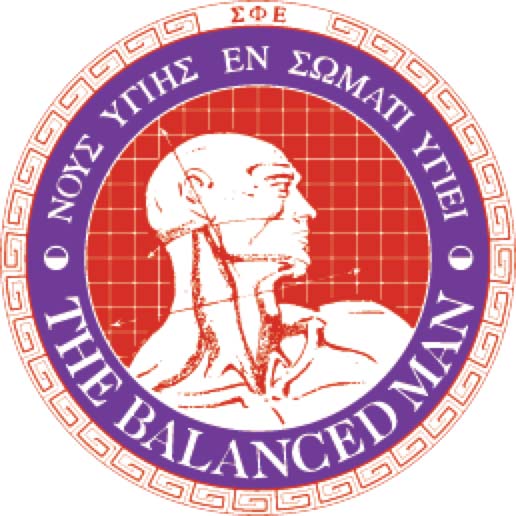 UW Scholarship Opportunity for male high school seniors that will be attending the University of Washington in the fall. The Washington Beta Chapter of SigEp is offering TWO (2) $1,000 scholarships and EIGHT (8) $250 scholarships to incoming male freshmen at the University of Washington. Applicants must be enrolled or intending to enroll full-time at UW for the Fall 2023 Quarter. Please refer to the Sigma website where the scholarship and application information can be found. The application deadline is June 30, 2023 — Applicants are encouraged to apply as soon as possible to begin the interview process.
---
Bold.org

Bold.org is a student scholarship platform. They have recently announced new scholarships for Black and African American students and would be interested in receiving applications from Ballard High School students.
All students should have the opportunity to pursue higher education and the career of their dreams. It's our mission to make college accessible for all students by eliminating student debt.
---
Army ROTC Program Scholarships
The University of Washington's ROTC program is now accepting applications for seniors interested in 4-year full tuition scholarships. We would love to offer your students the opportunity to be a part of the University of Washington's deep and rich history. The Army ROTC is a program that allows you to attend college and earn a degree while simultaneously completing requirements to commission as a Second Lieutenant in the Army. ROTC is not an alternative to getting a college degree nor is it something students do in lieu of college.
Students who are interested in applying for the ROTC scholarship or would like to learn more about the program or UW please contact us at armyrotc@uw.edu . Visit our Army ROTC Scholarship page to apply.
---
Disclaimer: BHS only shares these postings and does not endorse any of these businesses.
---
District Updates
SPS Scholarship Bulletin
Scholarships are a type of grant (monetary gift you do not have to pay back) for students to use in paying for after high school training and college programs. Scholarships are available for students as early as elementary schools and continue through graduate school. Federal and State programs provide over 46 billion dollars in student aid and private companies, community organizations, civic groups, foundations and religious organizations provide an additional 3 billion dollars in scholarships.
Find Scholarships
A scholarship list can be found on Naviance (all SPS 6th-12th grade students have 24/7 access to Naviance) and the following websites.
Share a Scholarship
Are you aware of or sponsoring scholarships that are not on this list? Fill out our Scholarship Form to be added to Naviance.
02/28/2023 – Washington State Opportunity Scholarship
Amount: $22,500
Deadline: February 28
Seniors only: Yes
The Washington State Opportunity Scholarship (WSOS) supports low- and middle-income students pursuing eligible high-demand majors in science, technology, engineering, math (STEM) or health care and encourages recipients to work in Washington state once they complete their degrees.
Eligibility:
Washington residents with a high school diploma or equivalent by June 2017, pursuing a STEM major, enrolling full time in a Washington state college or university are eligible
Washington State Opportunity Scholarship website
03/01/2023 – Maverick Label Entrepreneurial Scholarship
Amount: up to $750
Seniors only: Yes
Write a 750-1,000-word essay (no more, no less) sharing your scholastic goals along with your future plans when you graduate. Please include an example showcasing your entrepreneurial spirit in any aspect of your life and what you learned from that experience.
Maverick Label Scholarship website
03/03/2023 – WSSRA Foundation Scholarships
Amount: $3,600
Seniors only: Yes
Scholarships for high school seniors interested in education careers.
WSSRA Foundation Scholarship website
03/24/2023 – Lotus Scholarship
Amount: $11,000
Seniors only: No
SYL Foundation is committed to creating opportunity and access to higher education. Guided by the belief that immigrant students deserve respect and support, the Foundation's Lotus Scholarship Program provides assistance to recently immigrated students in Washington's King, Pierce and Snohomish counties. The purpose of the scholarship program is to give financial support to immigrant and refugee students who are pursuing post-secondary education, regardless of the students' immigration status.
03/31/2023 – Cirkled In Scholarship
Amount: $2,500
Seniors only: No
"No Sweat" Scholarship you can use for any educational purpose.
Cirkled In Scholarship website
04/01/2023 – Medic One Foundation Scholarship
Amount: up to $2,000
Seniors only: Yes
The Medic One Foundation, in partnership with North Seattle College, has developed an EMT Scholarship Program to help remove financial barriers for individuals interested in pursuing a career in emergency medicine in Washington state. Each quarter, a limited number of spaces will be reserved for scholarship recipients to attend the Emergency Medical Technician (EMT) course at North Seattle College—the most prolific EMT training program in the region—at no cost. To learn more about North Seattle College's EMT training program and the program's requirements please visit their website.
Medic One Foundation Scholarship website
04/01/2023 – HSLDA Scholarship Contests
Amount: Varies
Seniors only: No
Every year, HSLDA offers creative contests in poetry, videography, short story writing, photography, art, and essay writing. HSLDA's contests provide homeschooled students the opportunity to hone their skills in a fun and creative setting that invites them to think outside the box and be rewarded for excellence. Contests are open to all homeschooled students (ages 7-19).
04/14/2023 – SAEOP Scholarship
Amount: $500 or $1,000
Deadline: April 14
Seniors only: Yes
The annual Seattle Association of Educational Office Professionals (SAEOP) Scholarship. This year we are proud to continue the tradition of awarding one (1) one thousand-dollar ($1000) scholarship and (2) five hundred-dollar ($500) scholarships.
We are seeking all interested and qualified Seattle Public High School graduating senior students (class of 2023) who wish to continue their education at a 2-year college, 4-year college, or vocational school. Please keep in mind this is not a need-based scholarship.