Principal Communications
Posted: | Updated:
Summary: Principal Updates.
Information for Ballard High School Students and Families
February 3, 2023
Dear Ballard Families,
This coming week, February 6 – 10, Seattle Public Schools and Ballard HS will be celebrating Black Lives Matter Week in Schools. We recognize that during this same time, students will be completing finals in some classes and many students will be changing classes with the start of the second semester on February 9.
As we want to be fully intentional about celebrating Black Lives Matter Week in Schools at Ballard HS, we are extending our focus with this work to also include the week of February 13 – 17. And while we dedicate this time to honor and celebrate Black Excellence, we recognize that this work cannot be limited to a week or a month, for Black Lives Matter every day of the year. With this, I thank you for your partnership and I am grateful for the voices of our students as we collectively work to grow the culture at Ballard to be a place where we move our work forward in solidarity to build a school environment where Black members of our community thrive.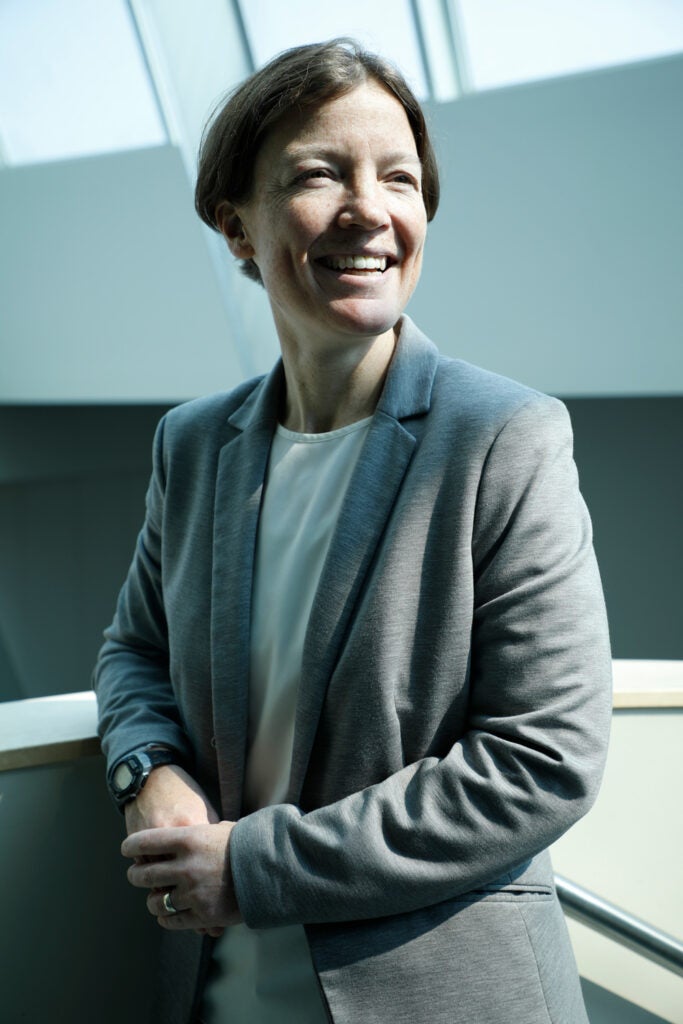 Thank you, and I hope you have a great week.
Abby Hunt (she/her)
Principal
---
Previous Principal Communications
Dear Ballard Families,
As many of you may be aware, Tyre Nichols was killed by police in Memphis earlier this month in a brutal beating that was recorded by police body cameras. Though this event occurred across the country, it is a disregard for humanity that impacts our Ballard community and our students. As video of the killing is released this weekend, it comes as another traumatic example of a police killing of a Black man.
If your student is struggling with the news of this tragic event and the horrific details that are coming out, please encourage them to seek a trusted adult. At Ballard, our GAINS coordinators, counseling team, social worker, admin team, and educators are here to support students.
It's hard to think about healing and hope in times like this, but I know our students and our nation's youth will be a force for change.
In solidarity,
Abby Hunt (she/her)
Principal
January 24, 2023
Update!
Dear Ballard Families,
I have two quick follow-up points to my most recent Friday message:
My initial message contained a typo. My apologies for any confusion this may have caused. The extended periods for Thursday, Feb. 2, and Friday, Feb. 3, are as follows: Thursday, Feb. 2 = periods 1, 3, 5 and Friday, Feb. 3 = periods 2, 4, 6
Please join me after the game on Wednesday for this postgame event sponsored by the Athletic Booster Club!
"Ballard Girls Basketball Title IX Celebration postgame at Rough & Tumble (5309 22nd Ave NW) – After the game & celebration on Wednesday, if you'd like to continue discussing efforts to grow female participation in sports, a group will head over to the new Rough & Tumble (all ages 'til 10p) for a few snacks & drinks, storytelling, connecting and planning – stop by Rough & Tumble, postgame on Wednesday, OR mark your calendar for Thursday, February 2 at 4 p.m. – 8 p.m. for the Athletic Booster Club's Winter Sports Mixer, also at Rough & Tumble"
Go Ballard! Abby (she/her), Principal
---
January 20, 2023
Dear Ballard Families,
As many of you may know, this year marks the 50-year anniversary of Title IX. With this, I want to spotlight an important message and upcoming event sponsored by our girls' basketball program. Please see their message below and I hope to see you at the game!
Wed, Jan 25 Title IX Celebration at BHS Varsity Girls' Basketball Game
Title IX has helped remove barriers and prevent gender discrimination in federally funded athletic programs, which is evident in rising female participation in sports since its passage in 1972. According to the Women's Sports Foundation, high school girls who play sports compared to those that do not are: more likely to get better grades and graduate; have higher levels of confidence and self-esteem; lower levels of depression; and experience higher states of psychological well-being. This is why it is vital that we celebrate this 50-year anniversary of Title IX and continue the work in providing equal opportunities in sports and life.
Our girls' basketball coaching staff created the idea of an evening event bringing the Ballard Community together celebrating the past, present, and future of female participation in BHS athletics and programs all around the world! Wednesday, January 25 at 7:30 p.m. our Varsity Girls' Basketball team hosts Blanchet in a Metro, higher division match up. During the evening we will recognize BHS female athletes and teams, have the Ballard Youth Basketball 3rd/4th grade girls team play at halftime, have entertainment from the BHS band, and have free giveaways. Please come and show your support!
Semester 1 Finals Schedule
Additionally, I want to share information regarding finals. This year, finals may be given during the window of Feb. 2 – Feb. 8. The second semester begins on Feb. 9. We will be following a district-directed special extended bell schedule on Feb. 2, which will have periods 1, 3, and 5, and Feb. 3. with periods 2, 4, and 6. Teachers who wish to utilize the extended time may offer exams during this time. It is important to note, though, that given how early these dates are, some teachers may choose to offer finals on February 6, 7, or 8, depending on the needs of the class and the nature of the final. On these days we will maintain a regular bell schedule, per district guidance. We recognize that this is a change from how finals have been traditionally offered at Ballard. And I want to be clear that this change is in response to district guidance that we must adhere to. To support students in identifying exactly when their finals will be, all teachers will have their finals schedules posted on their Schoology pages by the afternoon of January 25. We will then be distributing a template to students so that they can write out their finals schedule and then plan accordingly. I realize this is a lengthy explanation of this change, but as this is an important topic, I wanted to be sure you had insight into the situation. Thank you.
Beyond this, I want to note that important announcements and additional highlights are on our website, so please be sure to visit this often for the most up-to-date information about Ballard High School.
Go Ballard!
Abby Hunt (she/her)
Principal
January 13, 2023
Dear Ballard Families,
Today we came together as a school community to celebrate the life and work of Dr. Martin Luther King, Jr. With this, we took part in a school-wide assembly led by the BHS Black Student Union and celebrated Black Excellence during each class period by learning about prominent figures from the Black/African American community.
As we head into the weekend, I want to highlight events taking place throughout Seattle, some which Ballard students will be directly leading or participating in: Seattle Events in Observance of Martin Luther King Jr. Day.
It is important that as we honor the life of Dr. King this weekend, we use this time to engage in activities that make Ballard a better place for all students, especially Students of Color. To quote Superintendent Jones in a communication he sent earlier today: "We push each other to interrogate unjust systems in our schools and our society. Justice is not a noun; it is a verb – an action we must live and breathe every day. Now is the time to live it through our advocacy and actions.
Sincerely,
Abby Hunt (she/her)
Principal
January 5, 2023
Dear Ballard Families,
I hope that you were all able to enjoy some quality time with your student(s) over the break. This week it has been truly heartwarming to see the students again and to welcome everyone back into the building.
As we return, I need to share some important work that we are engaging in related to addressing racism and hate speech at Ballard HS. With this, I want to share two messages with you that were recently shared with our school community. The first is a message that I sent to students and shared with staff. The second is a message that was prepared by our Racial Equity Team and shared with staff (both below).
As a next action step in following these communications, we took time at Ballard HS today to engage in a school-wide discussion and activity helping members of the Ballard school community learn and discuss ways we can respond to hate speech and racism. The need for this work is ongoing, and I am grateful for the student and staff voice that informed this work and for Ballard's Racial Equity Team and staff for preparing and leaning into this work. The PowerPoint that we used to facilitate our discussions will be available to view in the Jan 8, 2023 PTSA Newsletter. We look forward to continuing this critically important dialogue and education with our community.
As parents and guardians, I also want to remind you of two important groups relevant to this work:
The Diversity Empowerment Council (DEC) is a group for parents or guardians of Students of Color. Contact: Assistant Principal (and BHS parent) JaLynn Montes jamontes@seattleschools.org and the BHS PTSA Diversity Equity and Inclusion Council. Contact Shelley Bolser: DEIatBHS@gmail.com
Thank you,
Abby Hunt (she/her)
Principal
Message from Principal Hunt About Addressing Racism and Hate Speech
Dear Ballard Student Community,
As we enter Winter Break, I need to raise an important issue with you. As some of you are aware, just before Thanksgiving Break, a social media post went out amongst the Ballard student community involving hate speech* toward Black and African American individuals. Despite immediate BHS admin intervention and the removal of this post, the content continues to circulate amongst our school community. At the same time, we have seen an increase in hate speech on social media and in other parts of our society.
I need to be clear: racism and hate speech have no place at Ballard High School.
That this post continues to circulate is alarming, harmful, and undermines our shared mission for an inclusive, supportive community. The Ballard administration feels deeply for any members of our community who continue to experience the hurt, anxiety, and fear from this incident. As a Ballard community, we must examine our efforts and ask ourselves if we are doing enough to dismantle anti-Black racism and all forms of racism in our school. We have an opportunity to be a force for change within our school and community.
This Friday, I met with student leaders from the multiple student associations we have at Ballard HS: Asian Student Union, Black Student Union, Indigenous Student Union, Jewish Student Union, Latinx Student Union, and the Multicultural Club. In hearing from student leaders, it reinforced that hate speech against any one group creates an unsafe environment for all students. We must all work to actively reject harmful or discriminatory behavior and not silently witness casual or overt racism in our school and community.
As we enter a new year, I will continue to organize dialogues with students, families, and staff to consider the various ways racism shows up in our community and ways we can take action against racism and discrimination in all its forms. I invite anyone who is committed to anti-racism to join me in designing these dialogues so we can work together towards positive change. If you are interested, please contact me at abhunt@seattleschools.org.
When we return from break in January, I will be following up with additional communications and next steps. I want to thank the students who met with me on Friday to share their experiences and recommendations, and I look forward to our collective healing, growth, and progress as a school community.
Ms. Hunt (she/her)
Principal
*Hate speech is any kind of communication in speech, writing or behavior intended to vilify, humiliate, attack, or incite hatred against a group or individual on the basis of race, religion, skin color, sexual identity, gender identity, ethnicity, disability, national origin, or other identify factor.
Sources: (1) American Library Association, (2) UN.
Message from the BHS Racial Equity Team shared with BHS staff, prepared by co-lead Joe Subido:
The Racial Equity Team would like to acknowledge a meeting that a subset of our team had with Principal Hunt and many BHS Student Union leads addressing a recent incident of hate speech at Ballard. We, as a staff, need to state publicly, proactively, confidently, collectively, and often that hate, harassment, and intimidation have no place in our school community. RET would like the staff and students at Ballard to know that we are committed to:
Acknowledging that hate speech has recently and historically caused harm in our school community

*Hate speech is any kind of communication in speech, writing or behavior intended to vilify, humiliate, attack, or incite hatred against a group or individual on the basis of race, religion, skin color, sexual identity, gender identity, ethnicity, disability, national origin, or other identify factor.

Reiterating to the school community that hate, in all forms, has no home in the Ballard High School Community or in Seattle Public Schools

According to the Association for Supervision and Curriculum Development, educators need to respond to even a single epithet or slur by making absolutely clear to students that we don't harass people in school, in person or online.
SPS Policy 0030 reads, "The concept of educational equity goes beyond formal equality—where all students are treated the same—to fostering a barrier-free environment where all students, regardless of their race, class or other personal characteristics such as creed, color, religion, ancestry, national origin, age, economic status, gender, sexual orientation including gender expression or identity, pregnancy status, marital status, physical appearance, the presence of any sensory, mental or physical disability, or the use of a trained dog guide or service animal by a person with a disability, have the opportunity to benefit equally."

Creating intentional support systems for our staff to utilize when addressing race related issues and building positive and practical spaces for students of color to gather, heal, vent, receive support, etc. on a regular basis.

If you are a staff member interested in supporting and holding space for students of color before school, after school or during lunch time, please reach out to your RET Leads, Jalynn Montes and/or Joe Subido, with the days you are available.
RET will continue to address these issues with a dedication for advancing racial equity in our school community and a compassion for proactively supporting our students.
Email messages are sent via SchoolMessenger from the email address: (Abby Hunt BallardHS@seattleschools.org) to Ballard HS Families. All Ballard HS families are automatically on the distribution list for School Messenger. If you are not receiving these messages from School Messenger please check your profile in SchoolMessenger as well as your spam email folder. Email Ms. Peterson in the main office at crpeterson@seattleschools.org if you have any questions at all.
Principal Hunt at desk – Emma S. Talisman Student Newspaper