Winter Athletics, Club Sports Information
Posted: | Updated:
Summary: Winter Athletics, Club Sports and Unified Basketball Information.
Ballard Winter Sports Information
Boys Basketball, Girls Basketball, Gymnastics, Boys Swim & Dive, Boys Wrestling, and Girls Wrestling, Girls Bowling, and Girls Flag Football.
---
Spring Sports Registration Due Feb 13
Spring Sports: Baseball, Fastpitch Softball, Tennis and Track. Club Sports are Boys Lacrosse, Girls Ultimate Frisbee and Girls Lacrosse. (Club sports signups are on linked team websites.)
---
Athletics Events Calendar
Feb 2: Meet and reunite with Beaver Athletics families (all ages students welcome) at the Athletic Booster Club's Winter Sports Mixer from 4 – 8 p.m.

Seattle's new home for women's sports, Rough & Tumble Pub, 5309 22nd Ave. N.W.
Beaver Gear reps will be there selling BHS spirit wear too.
 Meet Coaches & BHS Boosters
Part of Evening's Proceeds Goes to BHS Athletic Booster Club!

Feb 6: ABC Board Meeting 6:30 p.m. Staff Lounge | All parents welcome!
Feb 13: Spring Sports Paperwork Due
Feb 15: 8th Grade Choices Night
Feb 20 – 24: Mid-Winter Break
Feb 27: Spring Sports Begin
March 25: Running of the Beavers Walk 5K Run

The Ballard HS Foundation Running Of The Beavers is back on for 2023!
---
BHS Basketball Game Digital Tickets Pre-Purchase Online
Metro League has launching another way to buy athletic tickets for high school games! Fans can now choose to buy tickets for Seattle Public Schools (SPS) high school athletic games online and digital, accessed through personal mobile devices. Cash will continue to be accepted at the door for tickets.
---
Winter Sports
Gymnastics
Gymnastics took first place at its meet on Friday at Ingraham. Alex took first for her floor routine, and Naomi took first and Alex took second for bars. Seven other Beaver gymnasts were in the top 10 for their bar routines (finalists pictured): Caitlyn (4th), Brooke (5th), Justene and Ella (tied for 6th), Kiera (8th), Ashlyn (9th), and Mirabel (10th).
Ballard hosts their home Senior Night celebratory meet Feb. 4. Photo c/o and follow @ballardgymnastics
---
Boys Swim & Dive
From Coach Kyle Morean: "Our team is off to an incredible start this season! We have a strong team of 29 swimmers and three divers. Thanks to all who've come out to Ballard Pool to support us.
We have 10 swimmers who've already qualified for Metros (first round of post-season) and six already qualified for Districts! Follow @bhsboys.swim
---
Girls Bowling
From Coach Scott Cachopo: "Our inaugural season of girls bowling has gotten off to an exciting start."
At Districts, in their inaugural season, Girls Bowling team members Jill S. and Lilly T. qualified for State.
Senior bowlers were also saluted at the Saturday Sea-King District Match at West Seattle Bowl. Follow @ballardgirlsbowling
---
Girls Basketball
Thanks to everyone who came to Wednesday's Girls Basketball game and Title IX Celebration. The team was cheered by a great turnout that included the Pep Band. A Ballard Youth Girls Team scrimmaged during halftime too. The Beavers close their season Wednesday, Feb. 1 hosting Lakeside, with a tipoff at 7:30 p.m Follow: @ballardhs_gbb
Reach out to Coach Michelle Gallagher at mcgallagher@seattleschools.org if you have any questions about BHS Girls Basketball.
---
Boys Basketball
From Coach Lorenzo Durant III: "With the Boys Varsity Basketball team losing six Seniors last year, the Beavers team this season has been working very hard and putting in numerous extra hours to try and fill the shoes of last year's team. With returning players Max S., Jack S., Ralph S. and swing players Dale E. and Nirvan L., the team is learning a whole new system this year. Nothing is stopping them from fulfilling their goal.
Questions? Please contact Head Coach Lorenzo Durant III at lldurant@seattleschools.org
---
Girls Wrestling
Wrestling had their Senior Night Under the Lights! It was a very successful evening as your Grapplin' Beavs beat Shorecrest 45-30. Leading the way with pins were Seniors Cass S. and Nick F. Also getting pins were Lloyd B., Garrett M., Simon M., Hayden W., Miles P. and Lazlo D.-R. Thank you to all that showed up and supported our team and the Seniors!
At Fife, the Girls Wrestling team earned two second place finishes: Junior Jackie B. in the 140 weight class and Senior Cass S. in the 135 weight class! Under the leadership of Head Coach Jared Daniels, Assistant Coach Anevay Avila the Lady Beavs will participate in tournaments spanning the state, from Sedro-Woolley to Kelso, searching for matchups and mat time to prepare them for state, Feb. 17-18 at the Tacoma Dome. Way to go! Follow @ballard_girls_wrestling
---
Boys Wrestling
Ballard Boys Wrestling season has launched with more than 20 athletes participating, ranging from 113 to 285 lbs. This month, many competed in the Larry Brown Invitational in Fife and the Graham B. Morin Memorial Tournament in Squalicum.
Sophomore Lazlo D. won 3rd place in the 195 lbs class at both events.
Watch all the wrestling action on YouTube.
---
Girls Flag Football
From Coach Laura Lehni regarding Ballard's newest Winter sport: "We have consistently had girls turning out for our practices three days a week.
We are ALL still learning the flag football rules and having so much fun together building a new program for BHS.
Coach (Robin) Dowdy and I are both very competitive and high energy, and the girls are matching our energy! We're super excited for this new sport!"
---
Cheer
Congratulations to the Ballard Red Team who crushed their first competition as the winners at the Spirit of the Northshore (Bothell). Ballard Cheer's Black Team (right) received a bid to attend USA Nationals and has already qualified for State after participating in their first competition in two years at River Ridge High School's Carnival Classic. Follow @ballardcheer
---
Dance Team
The Dance Team competed at Tahoma High School in both Dance and Hip-Hop Saturday and celebrated their Seniors too! Follow them at @ballardhsdanceteam
---
Club Sports & Unified Basketball
Ballard Girls Lacrosse Registration is open!
Come out and have fun with us this spring and become part of the fastest growing sport in the PNW!
Season runs Feb. 27 through May 5.
Lacrosse is a no-cut sport – everyone its welcome and no prior experience is necessary. Learn more and Register TODAY!
---
Ballard Boys Lacrosse Registration is Open!
Registration is open for Boys Lacrosse!
Practice begins 2/27 with games through May. It is a no cut sport with Varsity and JV teams. Scholarships are available. The Dam will be rocking with lots of lacrosse excitement – fresh new uniforms and we are thrilled to welcome new Head Coach Ray Pryphun. Follow us at Instagram @ballard_lacrosse, or email info@ballardboyslacrosse.com with questions & for scholarship info. Spread the word, recruit your friends, join the fun & competition this season! Learn more and Register TODAY!
Registration is now open for all new and returning Boys Lacrosse players. Join the team for 10 coach-led practices before we hit our stride in early spring for the season. Follow the team @ballard_lacrosse and on the Ballard Boys Lacrosse website.
---
Ultimate Frisbee (BUF)
The Ultimate Frisbee mixed season (co-ed)!
Ultimate Mixed Season is coed. If you are curious about ultimate we encourage you to come out and play. BUF welcomes players of all skill levels. View upcoming schedule.
Students if you are interested in joining the Ballard HS Ultimate Frisbee teams (BUF) this winter, please complete the online form.
Girls BUF Season Info
Girls BUF season comes next this spring! Want to join the fun? Email Georgette Semroc at gsemroc@yahoo.com for more details!
---
Unified Basketball
Ballard Unified is a partnership between Ballard High School and Special Olympics of WA.
In December, co-captains Niko T. and Addy W. led the team as they faced off against Roosevelt for the first in-person game since 2020. Ballard Cheer and Pep Band rooted for the team as countless fans filled the gym for an unforgettable day of stiff competition and community support. Ella E. was presented with a sportsmanship award. The team is looking forward to making Ballard proud in tournaments beginning in January! Kiana Peterson joined the coaching staff alongside existing coach Rachel Schmidt for a season that is sure to be memorable.
Unified Basketball – Jam the Dam
The Jam the Dam celebration of the Ballard Unified basketball team was a great success thanks to the spirit of the Ballard and Roosevelt Unified players, fans, Pep Band, Cheer and Dance Team! Photo c/o and follow @ballard_unified
Join Unified Basketball!
For more information on Unified and meeting details, contact Robyn Maddess at ramaddess@seattleschools.org
---
Athletic Booster Club December Sports Recap
---
---
Winter BHS Athletics
Select a Ballard sport below to view their schedule on the Metro League website.
---
BHS Social Media Accounts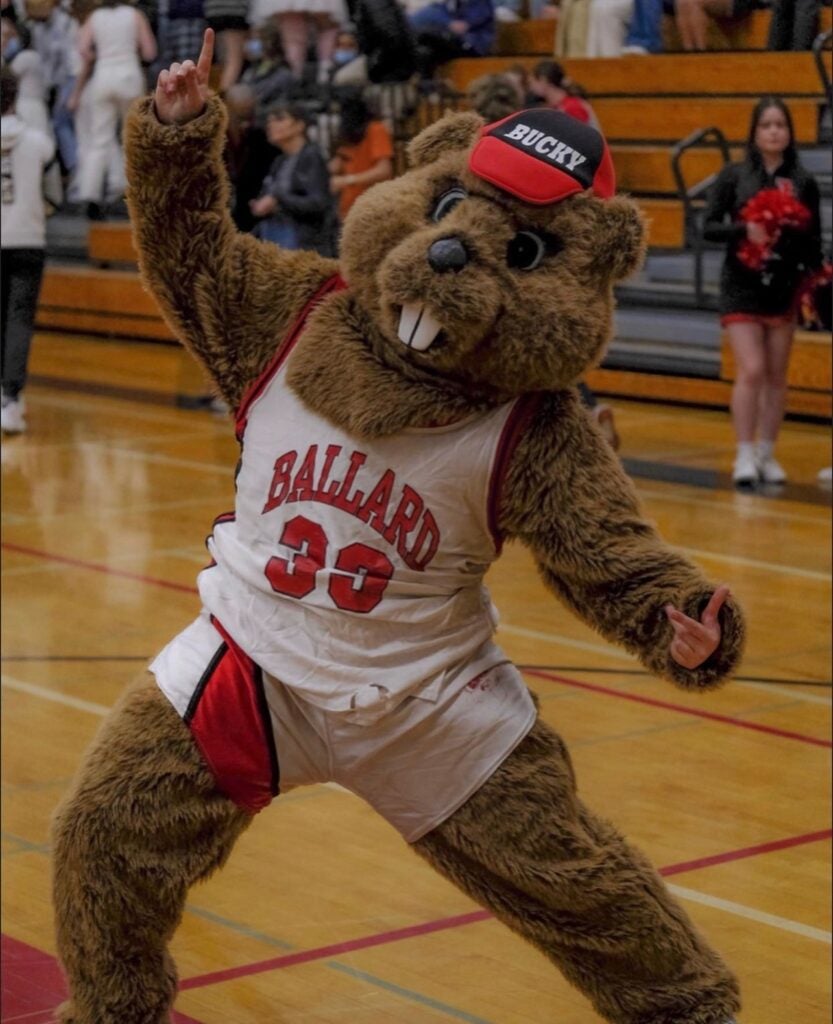 Twitter Accounts are maintained and managed by a combination of advisors and students and are not all updated on a regular basis and do not necessarily represent the views of the school.
Instagram Accounts are maintained and managed by a combination of advisors and students and are not all updated on a regular basis and do not necessarily represent the views of the school.
---
Beaver Gear!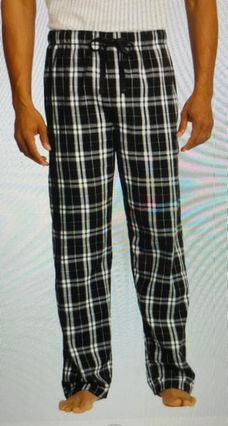 Support the Ballard Athletic Booster Club (ABC).
Show off your "Ballard Pride".
Thank you student sthletes for showing your school spirit.
Duffle Bag Sale Jan 3 – 30!
---
The "DAM" Student Store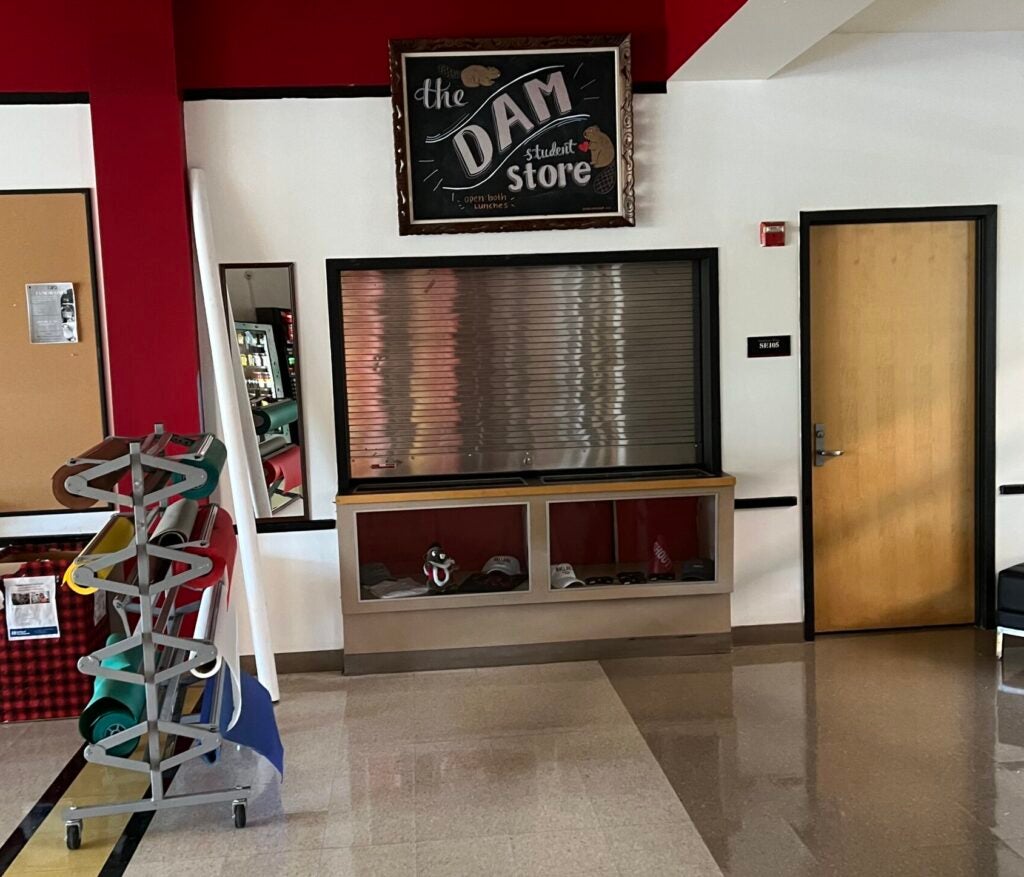 Now Open! "The DAM" BHS Student Store is run by Advanced Marketing Students in the BHS Activity Center (AC) during lunch and has great spirit items (long & short sleeve t-shirts, hoodies, hats, sunglasses, etc.)
We have slushies too!
The DAM Student Store takes cash and can also take cards with School Pay on the Source, and credit card in our fiscal office in the Activity Center (AC) and, of course checks! Follow updates on Instagram: @bhsdamstore
---
Can't Find What You Are Looking For?
Email me with tips on information you would like located here or better ways to support your searches on the Ballard HS website. Diane Taylor, BHS Website Editor at dmtaylor@seattleschools.org Thank you!