Thank You Running of the Beavers!
Posted: | Updated:
Summary: Running of the Beavers Thank You & Wrap Up.
Ballard High School Foundation 4th Annual Running of the Beavers 5K
---
History & Details of the Run!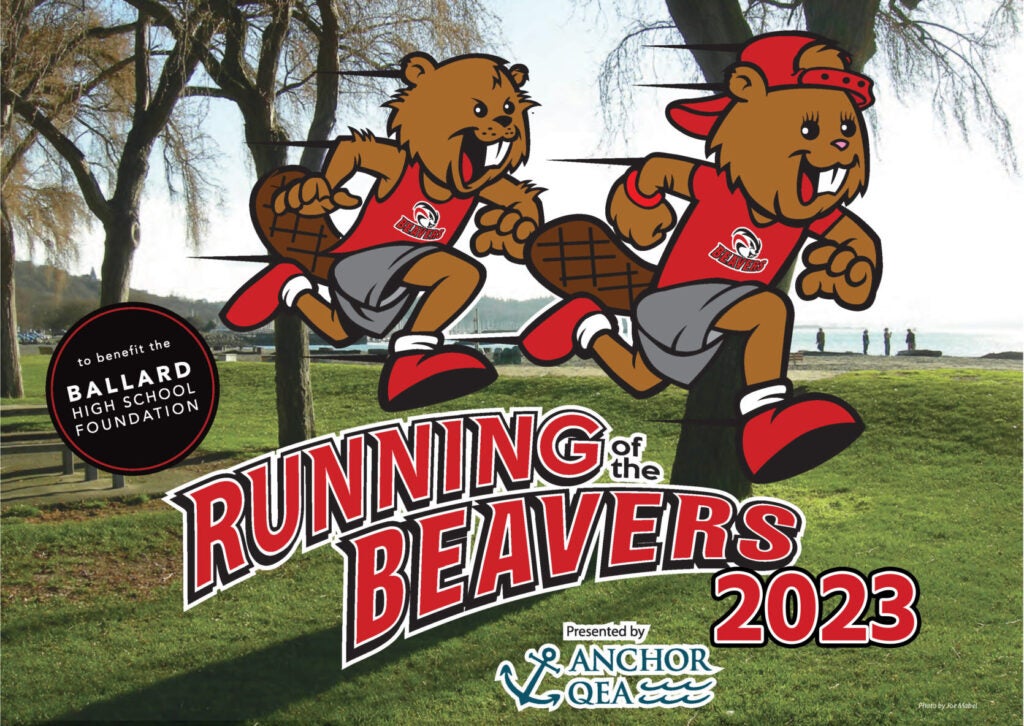 4th Annual Running of the Beavers 5K Walk/Run to benefit the Ballard High School Foundation is at 9 a.m. Saturday, March 25 at Golden Gardens.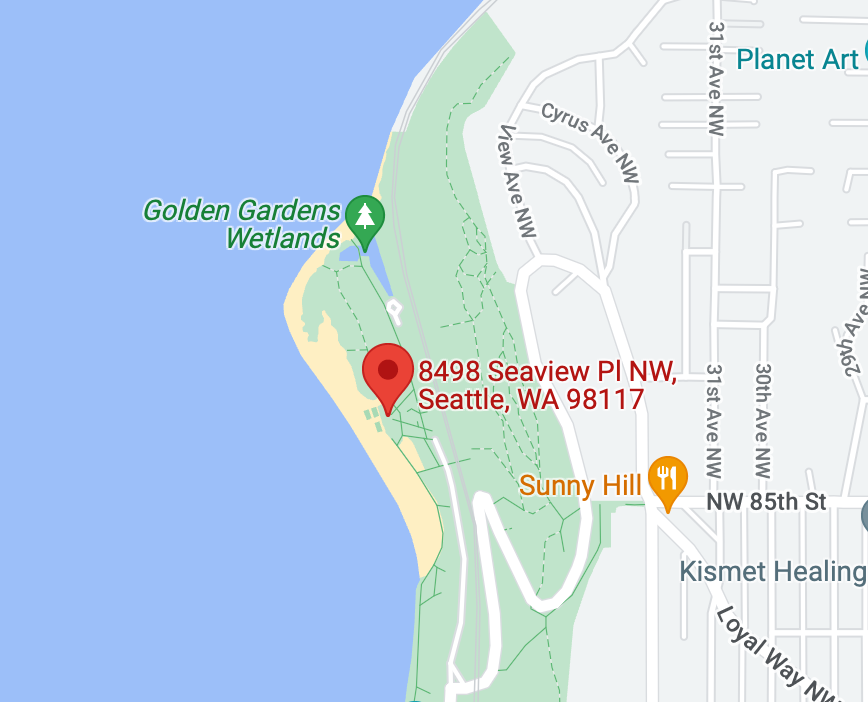 The Ballard High School Foundation provides financial support for wellness and activities at Ballard High School. The 5k walk/run will start and finish at the beautiful Golden Gardens Park along the Ballard waterfront. You'll enjoy stunning views of Puget Sound and the Olympic Mountains on this fast, flat course.
Sponsored by the Ballard High School Foundation, the Running of the Beavers is a 5K Fun Run and Walk. Proceeds directly benefit Ballard Athletics, Cheer, Dance and Band. The finish takes you by the famous Beaver Pond at Golden Gardens. Escape the city as you run/walk along the shores of Puget Sound and help raise funds for the Ballard High School Foundation which supports Ballard High School students and staff.
Ballard Food Bank Partnership

Please consider supporting our partnership with the Ballard Food Bank too. Bring donations for Ballard Food Bank (unexpired food items, hygiene items, brown paper bags, egg cartons, heavy plastic bags) on Friday or Saturday when you pick up your packet, and to the race. You can also direct a donation to the Ballard Food Bank when you register or on our Donate page.
---
Can't Run But Want to Donate? No Problem and Thank You!
100% of your donation will support your team of choice. I can't run with you, but I would like to donate to support the Athletic, Cheer, Dance & Band programs at Ballard High School.
Want to Sponsor the Event?
Interested in sponsoring the event? Send us your information and we'll contact you about sponsorship opportunities!
---
Need More Info?
If you would like any additional information about volunteering, sponsorship or the event please contact Dick Lee at: rjlee@seattleschools.org.
Learn more about the Ballard High School Foundation on their website.