What Does The PTSA Do?
All the Ways the PTSA Supports Ballard HS!
Bucky's Home For the Holidays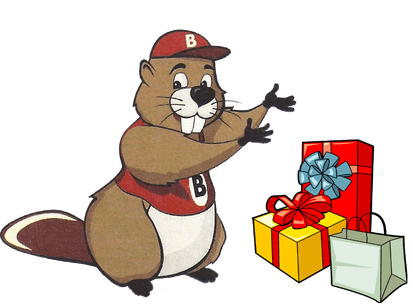 Thank you for all the donations of GC's to Bucky's this year!
Bucky's Ballard High School Home for the Holidays which is a partnership between the Ballard HS PTSA, the Ballard High School Foundation, the BHS Teen Health Center and Ballard High School Staff and Students.
Affectionately known as "Bucky's", the intent of this partnership is to provide donated gift cards that will be given to Ballard High School community families in need of financial assistance, to help with food and household essentials during the two week Winter Break and to help celebrate the holiday season.
Thanks to families who brought gift card donations to the Main Office or gave online to help support Bucky's Home for the Holidays. The "Bucky's" program shares gift card donations with identified BHS families to help make their holidays brighter. Special gratitude to Ballard PTSA FACE co-chair Victoria Watson and Graduation Success Coordinator Ross Humphries. We are also indebted to our partners: the Ballard High School Foundation for their generous donation and facilitating an online gifting option; the Ballard HS Main Office; BHS Counseling Center; as well as the BHS Teen Health Center.
---
Direct Appeal for Academics

Once a year, the BHS PTSA raises funds to support academics. This is the only donation request that goes to support academic materials, curriculum, technology, extra teaching support, and enrichment opportunities. We know that you get a lot of requests for funding, but this may be the most important donation you make this year.
---
Blkpatch Fundraiser

BHS PTSA supported raising money for culturally inclusive first aid kits and a 40-minute training to each Rainier Beach High School student before Winter Break, when many students won't have access to health care and emergency services through schools. The program hopes to expand to provide a kit to all Seattle School District students as fundraising increases. Ifrah Abshir is a Rainier Beach High School and University of Washington graduate who formed Blkpatch to improve health equity for students.
The Ballard PTSA DEI Committee supports this effort and invited Ifrah to present the project at the November 2022 BHS PTSA Board meeting after hearing her present at the Lincoln High School DEI Committee meeting. The BHS PTSA offered a donation of $250 toward the effort as well as additional ideas for online fundraising channels for the project. To donate money to support this Fundraiser for Bilpatch Kits through Paypal, send and email to Ifran Abshir at: blkpatchco@gmail.com. For more information, you can reach out to Ifrah directly via email at abshirifrah@gmail.com or direct message @blkpatch/Instagram.
---
BHS PTSA Receives Membership Growth Awards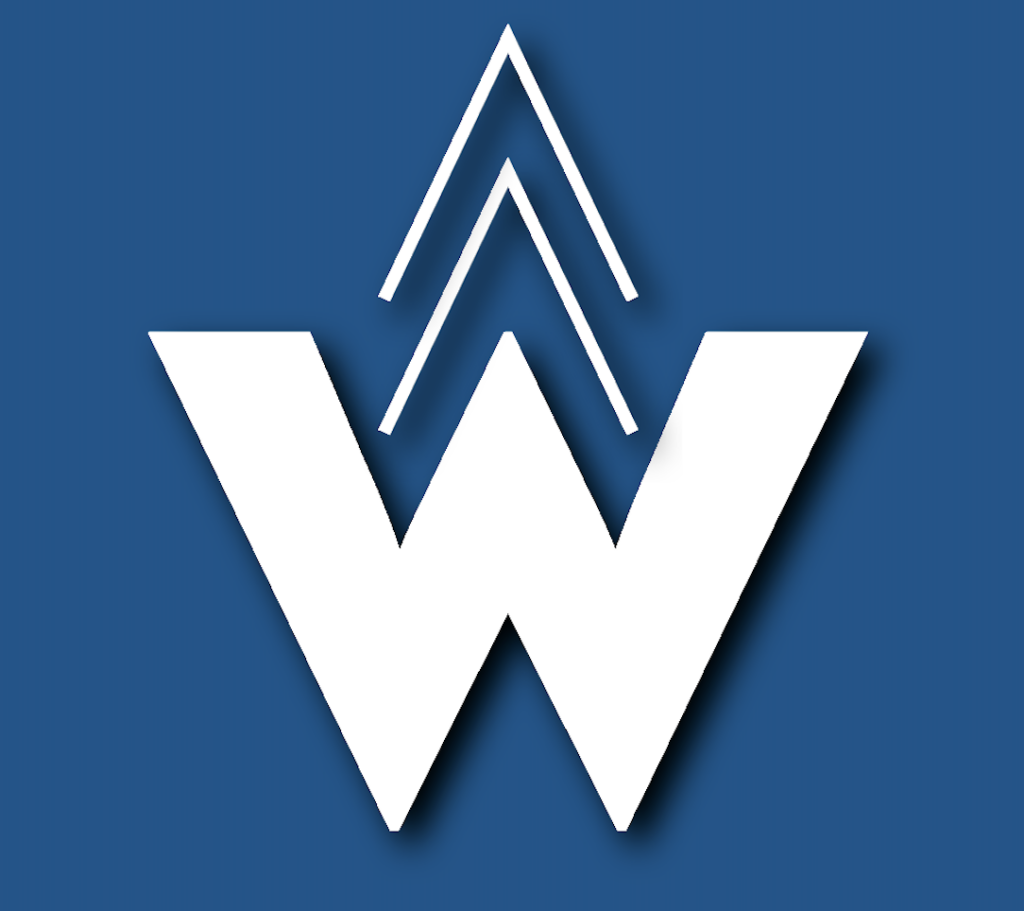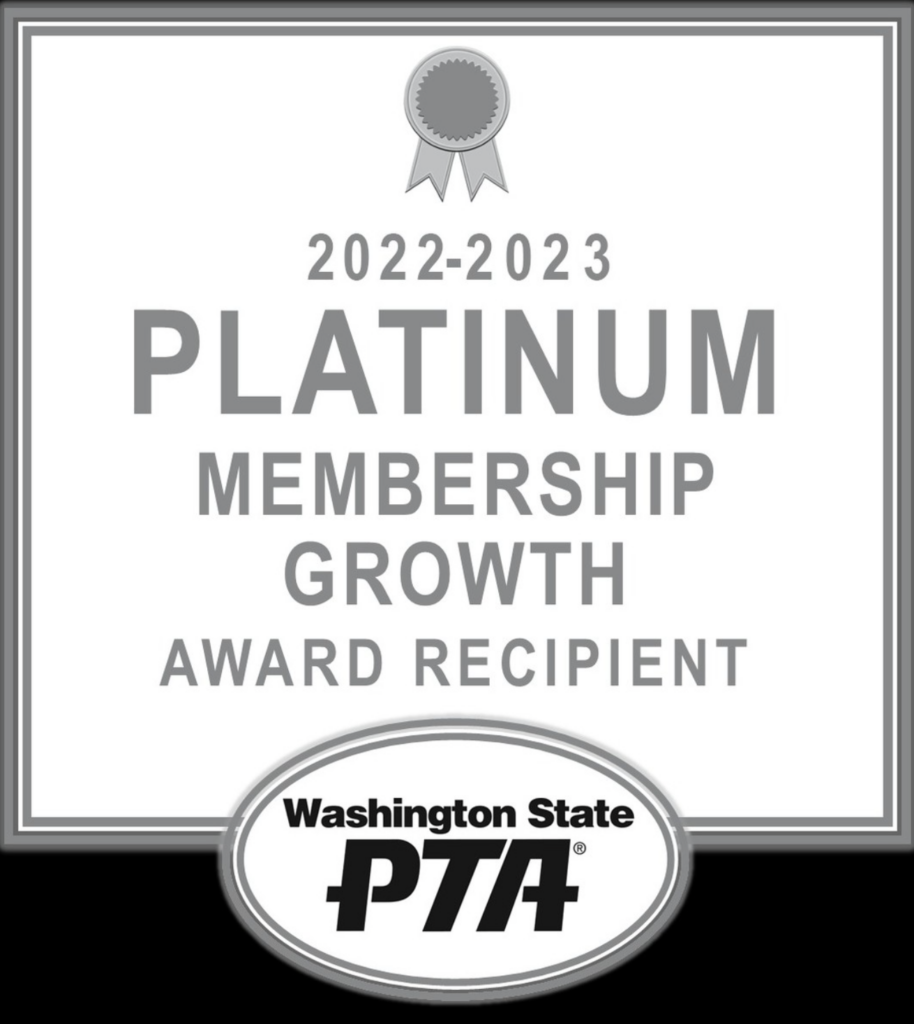 Happy to hear from WSPTA Membership Director Amanda Cabana: "Congratulations, your PTA has achieved continuous growth of 2 years. This is a huge achievement and should be celebrated as such!" This means our current membership of 230 has grown at least 20 percent from last year.
The WSPTA also awarded Ballard High School PTSA its Platinum Membership Growth Award for the 22-23 school year. Thanks to Membership Chair Lisa Vanderford-Anderson for all her efforts promoting participation in the BHS PTSA! And thank you to our members for signing up and supporting our efforts! Not too late to get renew or get your PTSA Membership for 22-23!
---
Teacher Support Grants 22-23
These Teacher Support Funds provide for teacher needs per requests of teachers and are used at the discretion of the principal. These monies help support smaller teacher and staff requests (typically less than $500) that can be funded immediately. The Fall 22-23 PTSA Grants Team awarded nearly $22,000 for enrichment activities around the school building. Thank you to Grants Team Coordinators: Nancy Wesche and Libet Wallblom for all their efforts organizing the Fall Grants Disbursement!
Some Grants Disbursed
Special Education Sensory Lab furnishings and equipment;
Classroom over-the-head headphones and reproducible history curriculum;
One year trial of Common Lit Assessment Service for English/Language Art program;
Pickleball equipment for PE classes;
Sexual assault awareness workshop presenter for Health classes;
Pentominoes, geometry paper, and sturdy classroom compasses for Geometry students;
Button-making supplies for library fun and student representation;
LED lighting kits for Digital Filmmaking program;
Diverse mystery/horror genre library books for Beaver Readers;
Ink Journal printing;
Funding for Black Student Union field trips and supplies; and Polynesian Student Union field trips and cultural outfit fabric.
---
Homecoming Game Time Snacks for BHS Staff & Teachers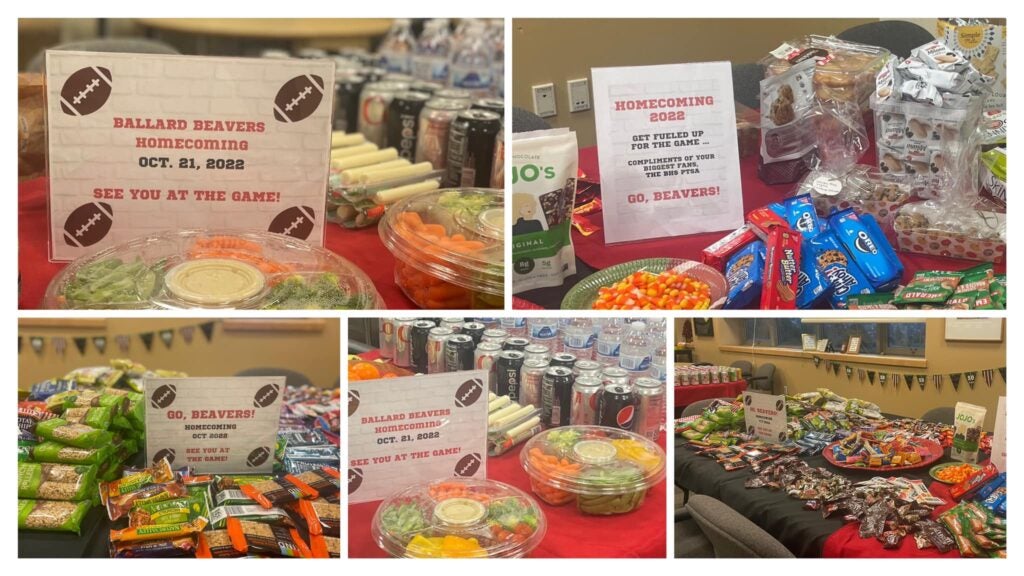 Homecoming Game Time Snacks for our amazing BHS Teachers & Staff ! ~ Special thanks to the creative & thoughtful PTSA Staff Appreciation Volunteers too! Lisa Vanderford-Anderson & Michelle Peters who made sure our teachers had plenty of snacks to keep them fueled for Friday's Homecoming Game.
Thanks to the following parents for donating tasty eats and beverages for this spread in the staff lounge! Jodi Coren, Christiana DelloRusso, Diane Jackson, Tia Keenan, Cynthia Kemp, Tanya King, Rebekkah Madden, Kelly Mazzola, Shannon Moynihan, Heather Muwero, Melanthia Peterman, Michelle Peters, Shelley Rousseau, Ellen Saltsman, Carolyn Sherman, Jennifer Wallace and Victoria Watson
Thanks also to Volunteer Coordinator Tanya King and her cleanup team of Ann Langford-Fuchs, Jo Langford-Fuchs, Shelley Rousseau and Gloria Kruzner for helping to tidy up the Commons following Saturday's Homecoming Dance.
---
Thank You PSAT & SAT Parent Volunteers!
Thanks to Volunteer Coordinator Tanya King, parent volunteers Deborah Schiff and Marie Walker; Assessments Coordinator Kristina Katrel, and Staff proctors for helping make sure College Board testing ran smoothly last week for juniors and seniors. If you are interested in learning more about volunteering at BHS, email Tanya at volunteers.ballardhs@gmail.com
---
PTSA Weekly Newsletter
The BHS PTSA Communication Team: Gloria Kruzner, Diane Taylor and Chuck Fuller who all help get information out in various ways to the BHS Community via the PTSA Newsletter, Instagram, Facebook Accounts, Twitter and information posted on the School Website. The BHS PTSA Weekly Newsletter is a PTSA member volunteer-run informational newsletter that is emailed to subscribed families with important information for families and students as well, including sports, clubs, performing arts, community news and more! View past PTSA Newsletters.
If you are not receiving the newsletter or want to add a 2nd email or a student (Personal email NOT student SPS email) Subscribe via the online sign up form or email ballardhighnews@gmail.com (include your students grade & name).
---
BHS PTSA Membership
Not too Late to Join the BHS PTSA, become a partner in your student's education.
The PTSA is you, me and all of the parents/guardians, students and staff dedicated to the educational development and success of all students. The PTSA membership is open to anyone concerned about the education, health, and welfare of our youth and is a way to show your commitment to working with teachers and the school administration to build a better future for the next generation.
We help families stay informed and connected to the school community.
We plan school-wide celebrations, parent education and staff appreciation events.
We raise much needed grant money for academic, enrichment and extracurricular activities.
View the PTSA Membership Info. For Volunteering and Teacher Support Fund Information please reach out to the Membership Chair. Warm Regards, PTSA Membership Chair, Lisa Vanderford-Anderson, bhs.ptsa.membershipchair@gmail.com.
---
Thank You Back to School Volunteers!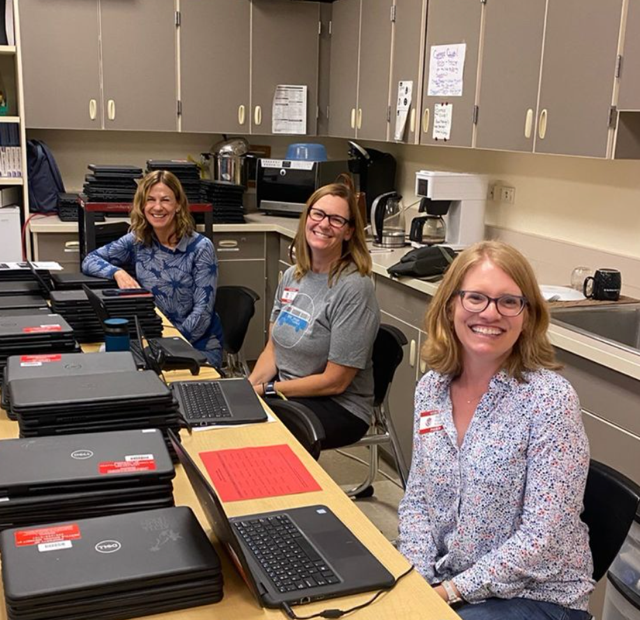 Finding out we were headed back to school 15 hours before Wednesday morning's "go time" meant flexibility on the part students, staff and all our parent/guardian volunteers.
A special thanks to Volunteer Coordinator Tanya King and the many (50+) group of volunteers who showed up to help with back to school projects around the school.
Your support benefits our entire school community! We Appreciate YOU!
---
PTSA Staff Appreciation Volunteers
Thank you to the Staff Appreciation Volunteers for 22-23; Lisa Vanderford-Anderson and Michelle Peters who treated BHS Staff on their first day back!
There was some amazing breakfast items with Starbucks coffee and pastries.
Later in the day there was a tasty lunch service from Ripe Catering with sandwiches too!
---
PTSA Building Leadership Team (BLT)
The purpose of the Building Leadership Team (BLT) as stated in its by-laws is "to promote and facilitate the collaborative decision making process which affects academic achievement, and to advise and consent on building management issues." Specifically, the BLT oversees the facilitation and development of the Continuous School Improvement Plan (CSIP), school-wide professional development plan, and the school's budget. Questions? Email PTSA BLT Rep: Kristi De Vaddar, knistidv@gmail.com
---
Family And Community Engagement (FACE)
The Family and Community Engagement (FACE) committee engages in a variety of activities to foster awareness of both the needs and resources in the Ballard High School community. This has included facilitating guest speakers addressing topics such as suicide awareness, supporting students and families during the COVID-19 crisis and college prep and other career pathways.
FACE volunteers help facilitate and coordinate the Weekend Food For Kids program, sponsored by the Ballard Food Bank. This program helps ensure our BHS families in need have sufficient food on weekends. The FACE committee also helps coordinate BHS's Bucky's Holiday Giving program which is designed to assist our families who may not have the financial stability to enjoy the holiday season as much as many BHS families.
More info: BHS PTSA FACE Volunteer Victoria Watson, bhs.ptsa.face@gmail.com
---
Passive Fundraising Programs
Passive fundraising programs are easy ways to support BHS academics and PTSA initiatives while you do your back to school shopping!