What Does The PTSA Do?
All the Ways the PTSA Supports Ballard HS!
Nominate Your Favorite BHS Teacher and also Volunteers for an Award!
Do you know a BHS Teacher, Staff Member or Volunteer who goes out of their way to make an outstanding impact at Ballard?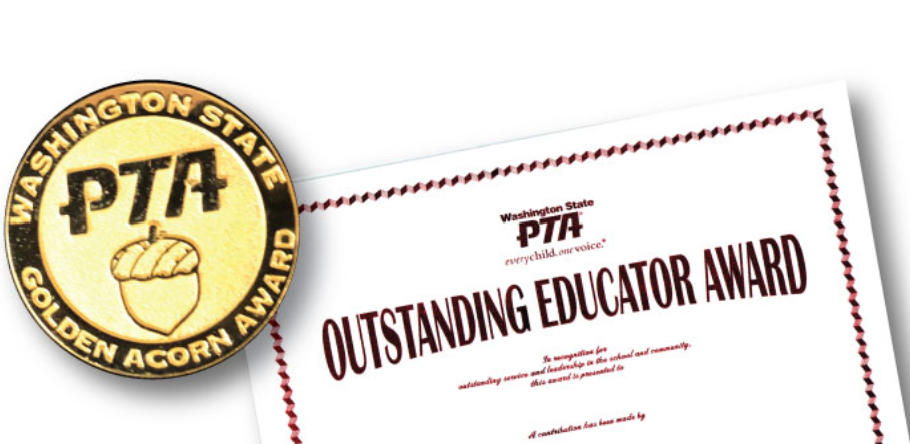 Every year, the BHS PTSA gives out recognition awards at our year-end June General Meeting. We like to acknowledge people that have not been recognized in the recent past.
Honorees receive a certificate and pin, and a contribution is made in their name to the WA State PTA Scholarship Program.
Email PTSA President Gloria Kruzner at bhs.ptsa.pres@gmail.com your nominees, along with a few details why you've chosen them.
We're accepting award nominations through Monday, May 23. Winners will be celebrated at our 7 p.m. June 9 General Meeting.
---
School Nurse Day | May 11, 2022
Today we celebrate our amazing BHS school nurse, Ms. Tirtanadi. Thank you for keeping our Beavers healthy and happy. Happy School Nurse Day! Get to know Ms. Tirtanadi on her School Nurse page and check out her Nurse Notes too! Thank you to the BHS PTSA Appreciation Committee:
In appreciation of School Nurse Laurie Tirtanadi and Ballard Teen Health Center Nurse Practitioner Karen Boudour for all you do in support of our students! We are indebted to you for your caring service!
---
One Love Parent Education Night May 25
Presentation by One Love on May 25 from 7-8pm
Please join the Ballard High School/Seattle Council PTSAs on Wed, May 25 from 7:00 – 8:00 p.m. via Zoom.
This is an important parent-education presentation with Q & A's too.
---
May Advocacy Update
From leaks to local advocacy, here's PTSA Legislative Liaison Brian Duncan's May Legislative Report.
Ballard HS PTSA Advocacy/Legislative Report Supreme Bombshell Edition
May 5, 2022
News
Local advocacy by students, PTA in action: SPS school board approved revisions to sexual assault and harassment policies. Significant progress, but additional challenges remain.
Decision on bell times and buses delayed by school board for more robust engagement (community petitions, SCPTSA letter advocacy; statement by Director Song Maritz)
SCPTSA supporting Narcan distribution and training in schools and community; potential community education panel discussion, TBD
State wealth tax for billionaires proposed to fund public education, HB 1406 will come back next session. Biden on board for a federal version.
Decline to sign campaign to counter repeal of cap gains tax initiative
Events
One Love Parent Education Zoom Meetings, May 16, sponsored by Whitman Middle School PTSA, and May 25, co-sponsored by Ballard High School PTSA/SCPTSA
Women in Trades Fair, Friday 5/6/22, Seattle Center, Fisher Pavilion
WSPTA Annual Conference. Voting in-person only, over SCPTSA strenuous objection.
Interested in politics and supporting educational positions in Olympia?
Brian is looking for a co-chair for the 2022-23 school year. He may even show you the ropes on testifying to the Legislature! Email join.bhs.ptsa@gmail.com if you are interested!
---
PTSA Weekly Newsletter & Social Media!
The BHS PTSA Communication Team: Gloria Kruzner and Diane Taylor help get information out in various ways to the BHS Community via the PTSA Newsletter, Instagram, Facebook Accounts, Twitter and information posted on the school website.

The BHS PTSA Weekly Newsletter is a PTSA member volunteer run informational Newsletter that is emailed to subscribed families with important information for families and students as well, including sports, clubs, performing arts, community news and more! View past PTSA Newsletters.
If you are not receiving the newsletter or want to add a 2nd email or a student (Personal email NOT SPS email) Subscribe via the online sign up form or email ballardhighnews@gmail.com (include students grade & name).
PTSA Social Media | Follow on Class of 2022 FB, PTSA Instagram and Twitter too!
---
Teacher Appreciation Week May 2 – 6, 2022
We Love Our BHS Teachers & Staff!
Our BHS PTSA Staff Appreciation team will be pampering our BHS staff with plenty of treats and special attention this week in celebration of National Teacher & Staff Appreciation Week!
Without giving away too much – they will be treated to some customized gifts, delectable treats, sustaining caffeine and more! Please reach out in whatever way feels right to you as a family to our dedicated staff to show them some love this week, especially!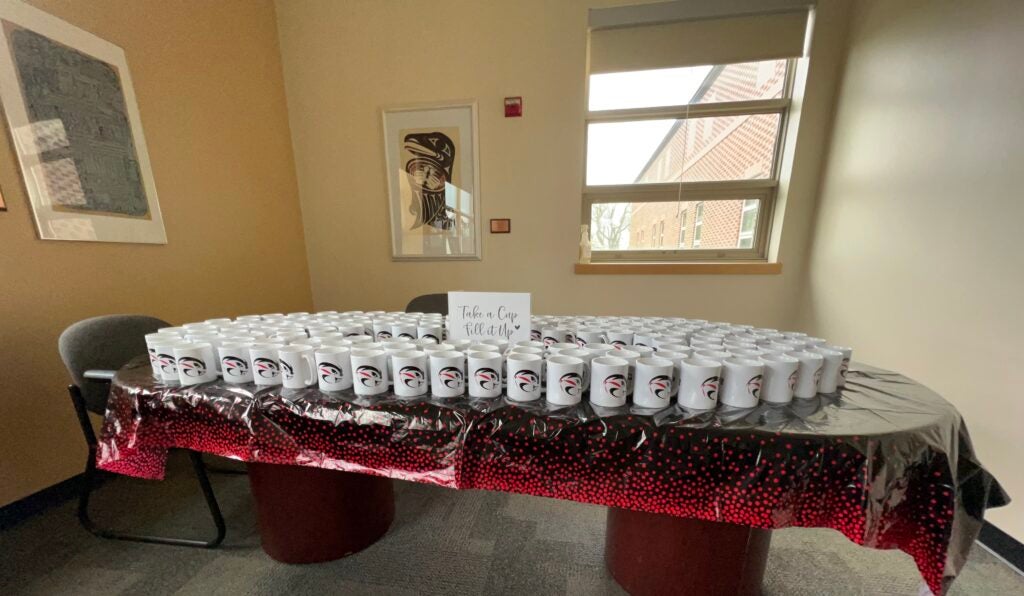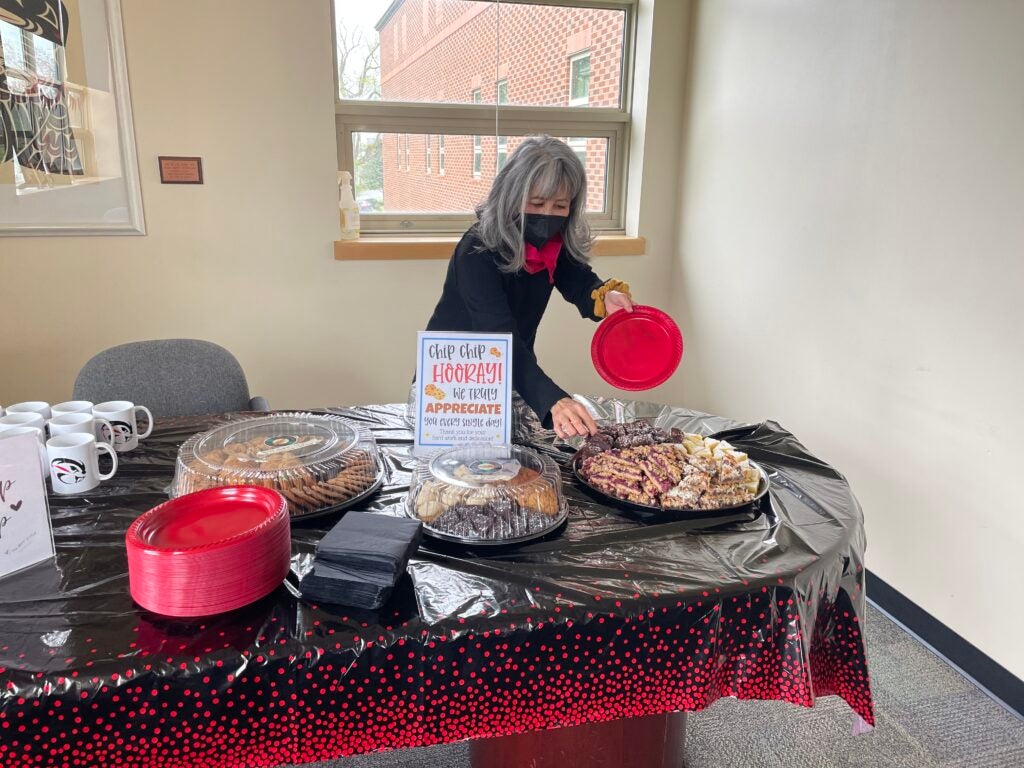 Lisa Vanderford-Anderson and Michelle Peters
BHS PTSA Staff Appreciation Co-Chairs
---
SPS Teacher Shout Outs
Please tell Seattle Public Schools about your favorite SPS teacher, past or present. We will shout them out on the school district website and other media channels. SPS Teacher Appreciation Shout Out Form
---
May 6, 2022 Is School Lunch Hero Day!!!
Thank you to our school lunch heroes Lan Dang, Kay Shen and Kanlaya Khamsitthisack.
We appreciate all you do to nourish our Beavers every day!
---
Volunteer Appreciation
In celebration of National Volunteer Week, and wanting to thank our amazing volunteers we send you a warm thank you to all who continue to step up to answer all requests.
From the first day of school, staff appreciation, auction, library and the senior SPREE celebration (to name a few), we are continuously amazed at the generosity of our BHS community.
It has been an unusual year and we Thank You for your support!
If you would like to be considered for future opportunities, please email our volunteer coordinator Sarah Visser at volunteers.ballardhs@gmail.com
---
May 1, 2022 was School Principals' Day
We would like to extend our gratitude to…
… Acting Principal, Dr. Joseph Williams III, for his inspiring leadership today and every day!
---
Spring PTSA Grants Disbursed
In its spring grants disbursement, the Ballard PTSA agreed to fully fund 15 grant requests for a total of $25,000. Thanks to the students and staff who participated in our latest grant process.
Some of the funded items include: Writers in the Schools program like having a visiting professional writer/poet, Rachel Kessler, a digital short film for the film program, supplies for the language arts department, calculators for the math department, new stand-up desks for the SPED classroom, and, of course, books for the library!
The PTSA has also partnered with the Biotech Academy to share in the funding of lab equipment for the science department.
Thank you for your donations, volunteer efforts and membership, which all enable us to support Ballard academics.
---
BHS Occupational Therapist Recognition
In honor of Occupational Therapist Month, we'd like to thank BHS Occupational Therapist Graham Foster, who provides specialized support to help our students participate in their learning environment.
Thank you for all you do, Graham!

"Graham is a kind and smart individual. He is a pleasure to work with and he always makes sure the students he works with are comfortable and able to achieve their best selves." ~ Jonathan S., student.
"Graham is an invaluable resource to the many, many students he serves at Ballard," adds Access/Special Education Teacher David Furman. "He is kind, innovative, and always willing to work with anyone to help our students succeed."
---
Happy Librarian Day! April 2022
Happy Librarian Day and National Library Month of April to our wonderful BHS librarians, Ms. Chambers and Ms. Elam!
Enjoy a break from the BHS PTSA gift of a new coffee mug.
Thank you both for being our students' portal to a world of books!
Give a special shout-out to our librarians.
Complete this Online SPS Librarian Shout Out Form.
---
Ballard High School Auction | April 2022
The biggest BASH of the year! Thank you BHS Families for all your support!
The Annual PTSA Auction was held at Belltown's beautiful Block 41 on April 3, 2022. It was an amazing night of coming together, celebrating and helping to support the Ballard High community and raised $111K! Big Thank You to the PTSA Auction Coordinators: Deb Fitzpatrick and Carol Cheyne at ballardauction@gmail.com.
The Ballard High School Auction, formerly known as the BASH, is an evening of great fun and entertainment! Funds raised support the PTSA teacher grants program, fund speakers for parent general meetings, and fund PTSA expenses.
---
Join BHS PTSA For March Membership Month Drive
Have you joined the PTSA yet? It's not too late! Join us during March Membership Month! We are hoping to reach more than 200 members this month! Help us out by joining, encourage your student to join, their teachers, BHS alumni and even your neighbors! Everyone who supports and cares about Ballard is invited to join us! We want and need your voice on the PTSA! We will have a drawing at our April 7 Board Meeting where we will gift this special BHS Spirit Basket, pictured, to one of our members!
---
PTSA Spring Teacher Grants
Teachers and Staff, remember to apply for PTSA Grants! Applications have been sent to your email, so just fill them out, send them to Lori Wilbur at bhsgrants@gmail.com and then sign up in the office to present to our committee.
We look forward to seeing all the great things you want to do for our students at BHS! Feel free to email Lori with any questions at bhsgrants@gmail.com
---
National School Counselor Week
The BHS PTSA Appreciation Team celebrated our hard-working counseling team with personal thank you cards and chocolates
We have also been collecting kudos and shout outs, listed below, for our awesome counselors, who have been working hard to help students succeed during these changing times.
Sarah Bowman ~ "Noticed a need with student nutrition and worked with Ballard Food Bank to offer a new pantry to make sure all Beavers are nourished."
Leti Bravo ~ "She is such an important adult in that community especially for students of color … She works so hard and cares so much!"
Carol Bristol ~ "Thanks for helping students keep up with virtual College Visits from around the globe through Naviance!"
Katie Huguenin ~ "Goes and beyond behind the scenes, especially this time of year when it comes to fall course registration."
Tom Kramer ~ "Clearly explained options when there was a schedule issue! We know he's the department head, so his expedience was much appreciated."
Gail Olson Laing ~ "I did not anticipate a quick response as I know the counselors support so many kids. It was clear that she had familiarized herself with our child's transcript and knew the school, teachers and classes well."
Kim Nickerson ~ "Talk about the magic behind the scenes, Kim as registrar works to keep students schedules and grades registered to provide a record of their academic studies for transcripts."
Sonja Petersen ~ "Her faith in the students, integrity in her work, and responsiveness to students and parents alike make her an outstanding educator."
---
Meet the PTSA Diversity, Equity, and Inclusion (DEI) Committee
Hello, BHS community we are so excited to kick off the Diversity, Equity, and Inclusion efforts (or DEI) at Ballard High School! We want everyone to link arms towards creating a more welcoming, diversity-rich safe space here in our school community where everyone feels a greater sense of belonging, where everyone has a seat at the table, and where students' and families' unique cultural perspectives are valued.
Co-Chairs: Naida Boyer and Shelley Bolser. Please contact us at: DEIatBHS@gmail.com for a link to a meeting. We'd love for you to be involved!
DEI Meetings: Second Tuesday of each month at 5:30 p.m. May 10 and June 14 are remaining.
Goals of DEI Committee
Create a safe space for students and families in our BHS to discuss experiences and resources
Provide and promote activities and enrichment experiences that elevate students and school families in our community, focusing on the information and skills necessary to improve equity
Facilitate direct access to school administration, allowing better communication between families and school administration
Advocate for and amplify diverse voices in the school community
DEI News
At the January PTSA meeting, the Ballard PTSA adopted a resolution affirming the information in WSPTA Resolution 2.26, "Dismantling Institutional and Systemic Racism". To view the resolution, click the link above and then open the Child Safety and Protection (Section 2) tab. This will guide our work and inform the DEI Committee's future goals.
---
PTSA General Meeting & Speaker Recap
Our Winter PTSA General Meeting, featured a presentation by author and international speaker Jo Langford, M.A.
Langford is a BHS dad, a Master's-level therapist and sex educator for tweens, teens and parents. For the last 20 years, Jo has worked in the intersection of adolescence, sexuality, technology and behavior.
He presented his latest talk, Consent Etc.: "With our evolution, both culturally and technologically, a new awareness about why and how we need to speak to our young people about consent is emerging …"
---
Legislative Session Information
Learn more about the Legislative Session!
Legislative & Advocacy Updates
Ballard High School PTSA Endorses Levies School Levy Proposition 1 & 2
The Ballard High School PTSA has endorsed the renewal of 2 levies that will go before voters on Feb. 8, 2022:
Prop. 1: Educational Programs and Operations Levy (EP&O)
Proposition 1: Educational Programs & Operations Levy Renewal continues funding to help educate all our students by providing:
Staff like school nurses and custodians
Funding for programs like special education, English Language Learners, and nutrition services
Funding for student opportunities like art, extracurriculars, and athletics
Prop. 2: Buildings, Technology, and Academics/Athletics V Capital Levy (BTA V).
Proposition 2: Buildings, Technology, and Academics/Athletics Levy Renewal continues our investment in school buildings and technology, so every SPS student has access to a safe, welcoming learning environment. This levy funds:
Building maintenance and repairs
Student computers and classroom technology
Academic and Athletic building projects and equipment, including new grandstands at the SPS-owned Memorial Stadium
Many thanks to JoLynn Berge, SPS Assistant Superintendent for Business & Finance; Richard Best, Director of Capital Projects & Planning; and Carlos Del Valle, Executive Director of Technology for their overview at our PTSA Board Meeting in January.
---
Schools First
Schools First is the campaign organization that works to help pass Seattle Public Schools levies. It's a grassroots, citizen-based organization founded in 1995. The Ballard High School PTSA made a $1,000 donation to help with the group's 2022 efforts.
---

BHS PTSA Earns Platinum Membership Growth Award
Washington State PTA recently recognized Ballard High School PTSA with the Platinum Membership Growth Award. PTSAs are presented with this award for enrolling at least 20 percent more members this year compared to last year. That means our PTSA is growing! Thank you to everyone who has become a member so far this year: YOU are the reason our PTSA achieved this award! If you haven't yet signed up for a 2021-2022 PTA membership, please consider joining today! By doing so, you are demonstrating your support for our PTSA and all it does for Ballard High School.
---
Staff Appreciation!
We love our BHS Teachers & Staff!
BHS PTSA Love! We love our BHS Teachers & Staff! Coffee cart setup to treat all teachers and staff to warm drinks and pastries from 8-10 AM this morning. Plus a few extra treats in the staff room. Thank you for all you do!
---
Direct Appeal Dollars at Work
The PTSA says bravo as the Ballard High School Band hits the stage for its Winter Concert via livestream. Did you know your Direct Appeal dollars helped add two tenor saxophones for our talented performers? Thank you so much for your support!
"We pride ourselves on being able to accommodate every student with a musical instrument if they need one. There was a severe shortage of saxophones and the PTSA stepped in to make sure every student, regardless of means, had the opportunity to participate fully in the Ballard Bands," said Director Jay Gillespie. The instruments have already been put to use and students are making music with them daily! Thank you Ballard PTSA!
There's only two more weeks to give to the BHS PTSA Direct Appeal. Thank you for considering a donation for Ballard academics, no gift is too small and just might help make some beautiful music.
---
Thank you! – Bucky's Home For the Holidays
Thank you to the families that were able to donate a Gift Card to the Bucky's Ballard High School Home for the Holidays is a program run in partnership with the BHS Teen Health Center, the Ballard High School Foundation and the Ballard HS PTSA.
Sponsored by the Ballard High School PTSA, Bucky's Home for the Holidays is to help assist school families who may not have the financial stability to enjoy the holiday season as much as many Ballard Beaver families. Gift Cards will be distributed equitably in festive Bucky Gift bags and will be handed out to families in December 2021. All information about the families will remain anonymous to the community except for a few program leads.
For more information, contact the BHS PTSA Families & Community Engagement (FACE) Coordinator Brenda Savage at bsavagemama@gmail.com or Academic Intervention Specialist Lisa Coacher at ljcoacher@seattleschools.org.
---
Donate Today to the BHS PTSA to Fund Academics for 2021-2022
Direct Appeal Campaign
It's That Time of Year… Help Fund BHS Student Academic Success
Every year the PTSA holds a Direct Appeal Fundraising to raise funds to support academics at Ballard High School. Our Goal is $90,000. We can do it, but only with your help! We know that you get a lot of requests for money, but this may be the most important donation you make this year. This is the only donation request that goes to materials, curriculum, technology, extra support, and enrichment opportunities. In the past, the funds have been used to purchase:
• Virtual Teaching Supplies for Teachers • Multilingual Music • Books for Pride Book Club • Molecular Models • Foreign Language Learning Software • English Literature Materials • Digital Filmmaking Equipment
Today is Giving Tuesday, one small day in a big season, dedicated to celebrating organizations who do the work that matters to you. We are proud to be part of that community and hope you'll celebrate us too. Please consider making your Giving Tuesday charity Ballard High PTSA. If you're going to give for Giving Tuesday, give to the BHS PTSA Direct Appeal.
Corporate matching is an important part of a successful Direct Appeal. Many companies match 100% of their employees' donations. All donations are tax deductible. Learn more about BHS PTSA Fundraising and the Direct Appeal on the BHS PTSA Fundraising Overview.
Not able to donate? That's ok! Becoming a BHS PTSA member, advocate, or volunteer helps close that funding gap. Families can also help by advocating and voting for increased funding for schools at the National PTA, State PTA and local Seattle Council SCPTSA level.
Questions? Contact the BHS PTSA Direct Appeal Chair, Erika Goodmanson; bhs.ptsa.directappeal@gmail.com. THANK YOU!
---
PTSA Volunteer Coordinator School Support – Families we have Volunteer Opportunities for You
Visit the Volunteer Opportunities page to see how you can help out at Ballard HS no matter how big or small and feel free to contact anyone currently on the PTSA for more information too. Read issues of the PTSA Weekly Newsletter to stay informed!
BHS Parents/Guardians we need you. Ballard HS relies heavily on parent volunteers to help provide the best possible experience and opportunities for all students…even more so now!
In addition to becoming a BHS PTSA Member, volunteering is a great way to support your student, volunteering doesn't mean you have to be in the building or make a long term commitment it can also mean contributing to our Staff Appreciation call outs or when we might need snacks for students during testing days. Every contribution is appreciated!
If you have any questions or need more info, contact Volunteer Coordinator Sarah Visser at Volunteers.ballardhs@gmail.com who is discovering ways we can still help our community during these ever changing times!
---
BHS PTSA Membership
Join the BHS PTSA, become a partner in your student's education.
The PTSA is you, me and all of the parents/guardians, students and staff dedicated to the educational development and success of all students. The PTSA membership is open to anyone concerned about the education, health, and welfare of our youth and is a way to show your commitment to working with teachers and the school administration to build a better future for the next generation.
We help families stay informed and connected to the school community.
We plan school-wide celebrations, parent education and staff appreciation events.
We raise much needed grant money for academic, enrichment and extracurricular activities.
View the PTSA Welcome Packet with Membership, Volunteering and Teacher Support Fund Information.
Warm Regards , PTSA Membership Chair, Lisa Vanderford-Anderson, bhs.ptsa.membershipchair@gmail.com.
---
Fall Grants
The Grants process is the culmination of your BHS PTSA donations at work. Our online annual fundraiser, Direct Appeal (kicks off Nov 2021 and runs through the end of Dec), as well as our Spring BASH/Auction, all help garner funds for needed classroom support. The Grants Committee, in turn, hosts two application and selection process meetings, in October and March, to give grants to projects that earn merit.

BHS Teachers recently completed their first grant application proposals. Applicants gave virtual presentations at the Fall Grants Meeting. The Grants Committee, which consists of the PTSA President Gloria Kruzner, Treasurer Shelley Rousseau, Grants Committee Chair Lori Wilbur, two BHS parents, two BHS students, and Principal Keven Wynkoop, listened to the online presentations and ascertain which grant requests receive funding and the results are below.
This session, the committee was able to support 16 different requests which totaled $19,900. Grants awarded include:
14 CBR2 Texas Instruments/Vernier Motion Detectors for Math Department
Additional books and new titles for Pride Book Club
Online teacher's guide, textbook and workbook for Japanese classes
Choice books for Literacy and Learning Lab
Hokki VS America Stool Flexible Seating for Access/SPED
Continued funding of Writers in The Schools program
Materials, tools, lessons, teacher license for 3D Printing Club
Books with disability representation for BHS students
Math posters and Women in Science posters for Math Pod hallway and world map for classroom for interdisciplinary use.
2 Front Row Juno speakers for World Language Department
Online platforms for WL classes: Kahoot, Quizlet, Gimkit, Padlet, Pear Deck
Band instruments: Alto saxophone, tenor saxophone and piccolo
Four replacement badminton nets for PE class units on racquet sports
64 neoprene class dumbbell sets for PE department
Printing of the Spilled Ink Journal for Ink Club
Craft Cart for ELA Department for visual projects
The Grants Committee could not have funded these requests without the generous support of our PTSA members and the donations you made to the PTSA Direct Appeal. Learn more on the PTSA Fundraising Overview page. Thank you! ~ PTSA Grants Chairperson Lori Wilbur, bhsgrants@gmail.com
---
PTSA Appreciation Team | 21-22
Thank you BHS Families!
Thank you to all of the families that were able contribute to the treats for the staff during Homecoming week! We appreciate you and so do the BHS Teachers & Staff! -Michelle Peters and Lisa Vanderford-Anderson, PTSA Staff Appreciation Co-Chairs at bhs.ptsa.membershipchair@gmail.com
THANK YOU from your PTSA Staff Appreciation co-chairs Lisa Vanderford-Anderson and Michelle Peters who helped welcome the staff and teachers back to school with yummy spreads of treats during their three days of training. The Staff Appreciation team looks forward to showing the whole staff how much we appreciate them and all they do all year long!
PTSA BHS blankets were offered to BHS students as they left the Homecoming Game at Memorial Stadium.
The PTSA donated cozy red blankets to the loud and loyal Beaver Brigade after the Oct 2021 Homecoming Game.
Thank you to the Head Beaver for transporting the boxes, as well as Athletic Booster Club and PTSA volunteers for helping hand out blankets to students who attended the game!
---
October is National Principal's Month and your BHS PTSA is reaching out to teachers, staff, parents/guardians and students to say thank you to Mr. Wynkoop! #AG2BB!
Please sign the PTSA Padlet for the Principal … we'll "gift" it at the end of the month! Select the + on the Padlet screen to add your message!
---
Thank you Lunch Room Staff | Oct 2021
In honor of National School Lunch Week, the PTSA extends our heartfelt appreciation to our Lunchroom Staff Manager Lan Dang and Lunchroom Assistant Hui Ling (Kay) Shen.

The PTSA dropped off a little treat to thank Lan and Kay for all they do.
But feel free to say thanks when you pick up your meals too! Oct 2021
---
Thank you BHS Custodians | Oct 2021
Custodian Appreciation Day fell on Oct. 2, 2021 this year, but we still wanted to thank our awesome custodial staff for keeping our school building clean and sanitized. The Staff Appreciation committee provided cards and a treat to the daytime custodial staff:
as well as the Night Time staff:
Saeed Hussein, Omar Kadir, Alshe Lowe, Jathe red White, Elijah Lopes, Michael Hallock, Somneuk (Sammie) Lopez
Thank you again to our BHS custodial team for all you do! Oct 2021
---
Educational Support Professionals!
The PTSA Staff Appreciation Team delivered flowers for the Educational Support Professionals who provide important administrative assistance for our school.
Thank you to:
Main Office- Cindy Peterson and Bethany Nielcen;
Counseling- Carol Bristol;
Registrar- Kim Nickerson;
Attendance- Alice March;
Library Assistant- Claire Elam;
and Fiscal Specialist- Karen Kazanjian
---
National PTA Reflections Program
Students! Explore the Arts and Express Yourself
National PTA's Reflections program provides opportunities for recognition and access to the arts which boost student confidence and success in the arts and in life. Each year, over 300,000 students in Pre-K through Grade 12 create original works of art in response to a student-selected theme. This 50+ year-old program helps them explore their own thoughts, feelings and ideas, develop artistic literacy, increase confidence and find a love for learning that will help them become more successful in school and in life.
Students submit their completed works of art in one or all of the available arts categories: Dance Choreography, Film Production, Literature, Music Composition, Photography, Visual Arts. The 21–22 Reflections theme is I Will Change the World By… Learn More.
---
PTSA Legislative Updates
Ballard High School delegates off to WSPTA Legislative Assembly
Thanks to Legislative Liaison Brian Duncan and PTSA Members Janette Ambaum and Heidi Bennett for serving as Ballard High School Delegates at the WSPTA Online Legislative Assembly on Oct. 23-24, 2021.
October 2021 | Legislative Assembly Wrap-Up
More than 350 members, including BHS delegates Brian Duncan, Heidi Bennett, and Janette Ambauen, came together at the 43rd annual WSPTA Legislative Assembly to learn, listen, debate and vote on additions to our grassroots legislative platform.
Three new resolutions and two amended resolutions were approved this weekend.
New resolutions:
Improving Literacy and Educational Outcomes (18.42) – adopted
Increasing Access and Affordability of Post-Secondary Education (18.43) – adopted as amended
Improving Outcomes for Children and Youth in Highly Mobile Populations (2.27) – adopted as amended
Amended resolutions:
School Construction Bond Reform (18.20) – amendments adopted
Student Assessment and Testing (18.13) – amendments adopted
The Resolutions webpage has been updated with the titles of the new resolutions and are identifiable as *new* or *amended* or *retired*. Thank you BHS delegates for your efforts on behalf of our students!
If you are interested in learning about advocacy at BHS, you can reach the PTSA Legislative Liaison Brian Duncan at bhs.ptsa.legislative@gmail.com.
---
PTSA Building Leadership Team (BLT)
The purpose of the Building Leadership Team (BLT) as stated in its by-laws is "to promote and facilitate the collaborative decision making process which affects academic achievement, and to advise and consent on building management issues." Specifically, the BLT oversees the facilitation and development of the Continuous School Improvement Plan (CSIP), school-wide professional development plan, and the school's budget.
The BLT consists of the following voting members: certificated staff (6), classified staff/paraprofessionals (1), support staff (1), local 629 (1), administration (1), students (2), and parents (PTSA) (2). Meetings are held monthly, usually the second Thursday at 4:00pm, and are open to all stakeholders. You can reach PTSA BLT volunteer Glory Frodesen at gloryf@msn.com.
---
Family And Community Engagement (FACE)
The Family and Community Engagement (FACE) committee engages in a variety of activities to foster awareness of both the needs and resources in the Ballard High School community. This has included facilitating guest speakers addressing topics such as suicide awareness, supporting students and families during the COVID-19 crisis and college prep and other career pathways.
FACE volunteers help facilitate and coordinate the Weekend Food For Kids program, sponsored by the Ballard Food Bank. This program helps ensure our BHS families in need have sufficient food on weekends.
The FACE committee also helps coordinate BHS's Bucky's Holiday Giving program which is designed to assist our families who may not have the financial stability to enjoy the holiday season as much as many BHS families.
You can reach PTSA FACE Coordinator Brenda Savage at BHS.PTSA.face@gmail.com for more information or questions.
---
Senior SPREE
Senior SPREE has been a Ballard High School tradition for over 30 years!
What is Senior SPREE? Senior SPREE is an all-night grad party and a BHS tradition with Grad Nights! Immediately following the graduation ceremony (8pm) on June 15, 2022, students hop onto chartered buses until the next morning.
Note: Students will return to Ballard High School and students must be picked up by 5:30 a.m. on June 16, 2022
Throughout the night, grads will travel to two different exciting event venues and be treated to multiple activities, meals and fun. Past activities have included video games, sumo wrestling, henna artists, DJ's, a hypnotist and, of course lots of delicious food all night long!
We keep exact details a secret — we want our seniors to be surprised! The Senior SPREE committee, comprised of BHS parents, has been hard at work to create an amazing and memorable night for this year's Senior Class. Give your student the gift of one final night as the Class of 2022 where great memories will be created!
---
Passive Fundraising Programs
Passive fundraising programs are easy ways to support BHS academics and PTSA initiatives while you do your back to school shopping!
---
PTSA Fall 21 General Meeting
How Does Contact Tracing Work?
Thank you to all that attended!
While SPS has information posted and updated on its Contact Tracing Steps webpage, our Special Guest, BHS School Nurse Laurie Tirtanadi, RN, MS, ARNP detailed how this looks in the Ballard HS building. Thank you Nurse Tirtanadi!
---
"A Conversation with Jesse Hagopian"
Thank you for joining us on Oct 6, 2021 at "A Conversation with Jesse Hagopian" Presented by the Lincoln HS PTSA's DEI (Diversity, Equity and Inclusion) Committee, and co-hosted by the Ballard High School, Roosevelt HS, Hamilton MS, McClure MS and Whitman MS PTSAs. At his talk, award-winning educator and leader in educational-equity efforts, Jesse Hagopian told the participants that ongoing supports and champions are especially needed for BIPOC (Black, Indigenous, People of Color) students in North End Seattle. "It is urgent we all link arms in our fight against racism," he said.
Hagopian started his talk with a video of Donovan Livingston's rousing "Lift Off" 2016 Harvard University Commencement address, where Livingston poetically states, "You keep saying education is the key, but you keep changing the locks …"
To move from ally to antiracist, Hagopian noted we need to "learn, reflect and dialogue." "It's not about competition but finding collective solutions to problems," he said. "These problems require critical thinking and solidarity." Hagopian closed by encouraging support for the Oct. 14 National Day of Action for Black Lives Matter at School. (The website offers self-reflection questions, as well as actions and activities.)
---
Thank You Ballard Cares | 2020
Ballard Cares is a partnership between the Ballard HS Foundation, the Ballard HS PTSA and Ballard HS in support of BHS community members severely impacted by the COVID-19 crisis in 2020.
The generosity of the Ballard HS community shines and we are grateful for the generous donations. To learn more about the history and beginning of this partnership visit Ballard Cares Principal or the PTSA President mailings.
---
BHS Health Team Video | Feb 2021
BHS PTSA General Meeting Speakers: BTHC staff, Mental Health Counselor Chelsea Clark, MSW, LICSW and Karen Boudour, ARNP. The evening also included an introduction to new BHS School Nurse Laurie Tirtanadi, RN, MS, ARNP who shared thoughts on stress reduction for the community as a whole.
One of the BHS School Counselors Sonja Petersen also shared her expertise and how the Counseling Center is often a student's first step to reaching out for help when they're needing assistance.