BHS Students: All the Ways To Stay Connected
Posted on: August 2, 2022
Summary: All the ways for students to stay in the know with current events and information at Ballard HS!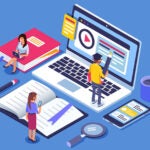 BHS Students: All the Ways to Stay Informed of BHS Events and Updates
There are many avenues to get your Ballard High School information in addition to your Schoology Resources:
---
Can't Find What You Are Looking For?
Email me with tips on information you would like located here or better ways to support your searches on the Ballard HS website. Diane Taylor, BHS Website Editor at dmtaylor@seattleschools.org Thank you!