Is Your Contact Info Up To Date?
Posted on: January 5, 2022
Summary: Is your contact information up to date?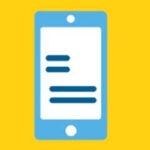 Is your School Contact Information Up To Date?
Stay Connected
Review how you receive information from SPS and Ballard HS and how to manage your Communication Preferences. Receive timely, helpful communications from the Ballard HS principal messages, SPS messages, school schedule changes and the latest from the Superintendent.
Start of School Required Forms
Ballard HS Start of School Paperwork: Watch for information to be posted for the 23-24 School Year Start of School Forms.
Manage your Messages on SPS School Messenger
Be sure the district has updated contact information (emergency phone number) for your family. Learn more on the SPS Communications Preferences webpage. Do you want phone calls for some messages, but only email or text messages for others? You can manage your Communication Preferences online.
Visit go.schoolmessenger.com
Log in with the email on file at your student's school and select 'Preferences' in the menu and update
Email messages are sent via School Messenger to Ballard HS Families from the Principal and Main Office. If you are not receiving these emails please check your profile in School Messenger as well as your spam email folder. Call the BHS Main Office at 206-252-1000 if you have any questions.
Text Messages
The district sends announcements, such as school break reminders, through text in addition to email and phone messages. Learn more on how to participate in this new service on the district Communication Preferences page.
SPS Social Media and District Newsletter
Stay in the know with the district newsletter, and social media for news and announcements from across SPS! Have a story tip or question? Email GoodNews@seattleschools.org. Sign Up for the School Beat Newsletter.
It is important to keep up-to-date contact information on record. When there is an emergency school schedule change, the phone number listed as an emergency contact is called.
Weather Changes: Flash Alert notification system: Check or subscribe for emergency districtwide closures at Seattle Public Schools on Flash Alert
---
BHS PTSA Newsletters
The BHS PTSA Weekly Newsletter is a PTSA member volunteer run informational Newsletter that is emailed to subscribed families with important information for families and students as well, including sports, clubs, performing arts, community news and more! View past PTSA Newsletters.
If you are not receiving the newsletter or want to add a 2nd email or a student email subscribe via the online sign up form or email ballardhighnews@gmail.com (include students grade & name).
PTSA Social Media
BHS Social Media
Refer to our school account list on our Ballard HS Social Media page with Ballard Clubs, Athletics and Instagram links.