Fall Athletics & Club Sport Wrap Up
Posted: | Updated:
Summary: Fall Athletics & Club Sports Information.

Fall Recaps
---
Fall Athletics Wrap Up
Girls Swim & Dive
The Ballard Girls Swim & Dive Team had an amazing 2022 season this year! During the regular season, Ballard's record was 4-2 and of the 21 swimmers on the team, 19 qualified to Metros. At Metros, our 200 Freestyle Relay (Claudia Y., Alyson C., Mia O., Lucy A.) broke the Ballard school record with a time of 1:45.16.
Daisy W. qualified for Districts in the 100 Backstroke, and Claudia Y. won the 50 Freestyle. At Districts, our 200 Medley Relay qualified to State for the first time in at least five years, and Claudia finished second in the 50 Freestyle and third in the 100 Backstroke. At state, the 200 Medley finished 12th and Claudia finished third in the 50 Freestyle and third in the 100 Backstroke. Congratulations!
Congratulations to the Girls Swim and Dive Team which participated in Districts at Mary Wayte Pool.
According to @bhsgirlswimanddive the Ballard A Medley Relay made it to state! By placing 5th at Districts, they moved to State! Claudia Y. placed second in her 50 free with a 23.90.
---
Girls Volleyball
Congrats to Ballard Volleyball on an amazing season! In Volleyball, first year Head Coach Zach Wurtz led his varsity team to a first place finish in the Mountain Division of the Metro League. While they lost their District playoff match to Lake Washington, they played tough all the way there, only losing to eventual Metro League champs, Lakeside. Congratulations to Metro League Sound Division MVP Josie A.; Sound Division First Team selections Carmella U. and Rachel D.; Second Team selection Violet M.; and Honorable Mention Francis V. Follow the team @ballardvolleyball.
---
Cross Country
In Cross Country the program continues to grow as we return to the norm. The team had much success over the year, increasing the number of athletes who qualified for state and culminating in the Girls Varsity Team placing 10th at the State Championship Meet.
The boys sent two individuals to the State Meet, and Ballard qualified its first Ambulatory student athlete to state as well! We are looking forward to continued success in the future as the season wraps up and students prepare for future seasons and sports. Follow the team and photos c/o @ballardhsxc. Visit the Ballard HS Cross Country website for more info.
---
Ballard Football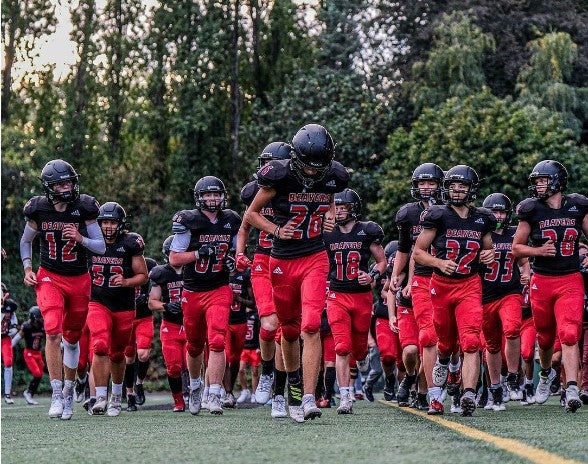 In Football we finished our third season in the top tier of Metro and fell one game short of making the District playoffs! Playing the toughest schedule in the state taught us many lessons that Coach Ross Humphries is confident will carry over to our players' adult lives.
One of our biggest successes is that our program GPA was a 3.43! This was the highest GPA we have had since the current coaching staff took over in 2016. We had a small Senior class, but they left a lasting impression on our program.
We are excited for some of them to continue their playing careers at the next level. We are also looking forward to the 2023 season. We will be returning nearly 60 players that are eager to hit the weight room and work toward being their best. Follow the team updates, and photo c/o on @ballardbeaverfootball.
---
Girls Soccer
In Girls Soccer, when first year Head Coach Emma Sanders was asked about her season: "Two words that come to mind when describing the 2022 season are dedication and perseverance. At the beginning of the season, the program set team goals — one which included winning a game against an opponent who we had not defeated the previous season. A huge highlight from our 2022 season was defeating Seattle Prep, 2-0, during our first home game under the lights. Although our season did not end as expected, our players were consistently dedicated to building a positive and welcoming culture, where the team strived for greatness both on and off the field. We are so proud of the groundwork being laid and creating a legacy for years to come with Ballard Girls Soccer.
Congratulations to First Team all division players Reese C., Peyton N. and Jordan S., Second Team all division Reese J. and Addy W.; and Honorable Mentions Edie W. and Eden M." Follow them on @ballardgirlsoccer. Interested in Soccer Merchandise? Visit the BHS Soccer Girls Soccer merchandise page. Want more info about Girls Soccer? Check out the Ballard Girls Soccer website too!
---
Golf
According to Head Golf Coach Scott Cachopo, "Ballard Golf definitely had some growing pains this season with our largest team in years. With 42 boys and 12 girls, the practice schedule at times was chaotic to say the least." Overall, the boys ended up with three wins and four losses while the girls finished the season with two wins, four losses and one tie. While the girls are still playing, sending all three girls from Metros on to the District Championships in the spring, our boys are finished for the season.
Our future is looking bright with two very young teams. All three of our girls who played in the Metro Tournament will be returning next year and the boys team is only losing four seniors. Follow the team and photo c/o @ballard.golf. Follow on Instagram @ballard.golf
---
Girls Slowpitch Softball
Slowpitch Softball Head Coach Dale Griffith had a lot to celebrate this season: "With an incredibly inspiring group of young, talented student-athletes, the Ballard Beavers finish the Fall season 14-4 and bring home the trophy for the 2022-2023 Slowpitch Metro Championship with their victory over Chief Sealth High School."
The young club, led by senior Monse E., took third place in the District Tournament, only one game short of qualifying for the State Tournament. In only the second year of the program, this was a monumental achievement for the school and sets the precedent for years to come. After just coming off a spring season Fastpitch State Tournament appearance, with a nucleus of young talent, this is further proof that the softball program is in great hands. With the trophy already in hand, the championship gym banner is on the way!
We're thrilled to announce that six (!) players from our Ballard Slowpitch softball league championship team received All-League Honors for the 2022 season. Follow: @ballardshowpitchsoftball
Please join us in congratulating:
Monse E. ('23) – 1st team all-league pitcher
Alyssa W. ('26) – 1st team all-league utility
Alice B. ('25) – 1st team all-league infield
Audrey H. ('25) – 2nd team all-league utility
Dorothy B. ('26) – 2nd team all-league outfield
Zoey T. ('25) – 2nd team all-league infield
Thanks to Team Parents Susan Eckert-Sidman and Liz Clyma for sharing updates!
---
Club Sports
Ballard Ultimate Frisbee (BUF)
In Boys Ultimate Frisbee, our Varsity finished the regular season as the second-seed team, and went on to win the wild card game to take BUF to the state quarter. That's where the season officially ended, with a hard loss against Lincoln. JV had a strong showing with many games going to time cap and universe point —essentially a tie breaker that "let's the universe decide." Come cheer on BUF this winter and check out our Ballard Ultimate Family website for some fun history on BHS Ultimate. Our athletes are out on the fields practicing three times per week, with games on Saturday and Sundays throughout the city. Check us out!
Interesting in the Winter Co-Ed Season? Find all the details on the BUF Website (Seasons (Boys Fall 2022, Mixed Winter 2022/23 and Girls Spring 2023 Seasons).
Email us at ballardultimate@gmail.com if you have any questions or complete our interest form. Go BUF! Follow us in Instagram @ballardboysultimatefrisbee and @buffballard
---
Ballard Boy's Lacrosse Fall Ball – Sign up!
Registration is open for fall ball for all new & returning players. Register for fall ball! Join the team for 10 coach-led practices in Nov & Dec before we hit our stride in early spring for the season.
Big News: We are excited to announce Ray Pryphun as the new head coach and Frank Finlayson as the returning asst. coach. Ray played at LSU, grew up in MD, and recently was the Seattle PROPS coach.
This year's Captains are Seniors Aiden Bernard, Quinton Brewster & Cody Lavin! They are leading captain practices now. Lacrosse is a no-cut sport, scholarships are available. Follow us @ballard_lacrosse and check out Lacrosse Website too for info. Thank you!
---
Cheer
Even though the competition season just started, Ballard Cheer's Black Team has qualified for State after participating in their first competition in two years at the River Ridge High School's Carnival Classic!
Way to go @BallardCheer!
Congratulations!
---
BHS Social Media Accounts
Twitter Accounts are maintained and managed by a combination of advisors and students and are not all updated on a regular basis and do not necessarily represent the views of the school.
Instagram Accounts are maintained and managed by a combination of advisors and students and are not all updated on a regular basis and do not necessarily represent the views of the school.
---
Beaver Gear!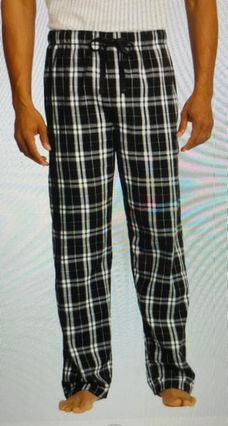 Support the Ballard Athletic Booster Club (ABC).
Show off your "Ballard Pride".
Thank you student sthletes for showing your school spirit.
---
The "DAM" Student Store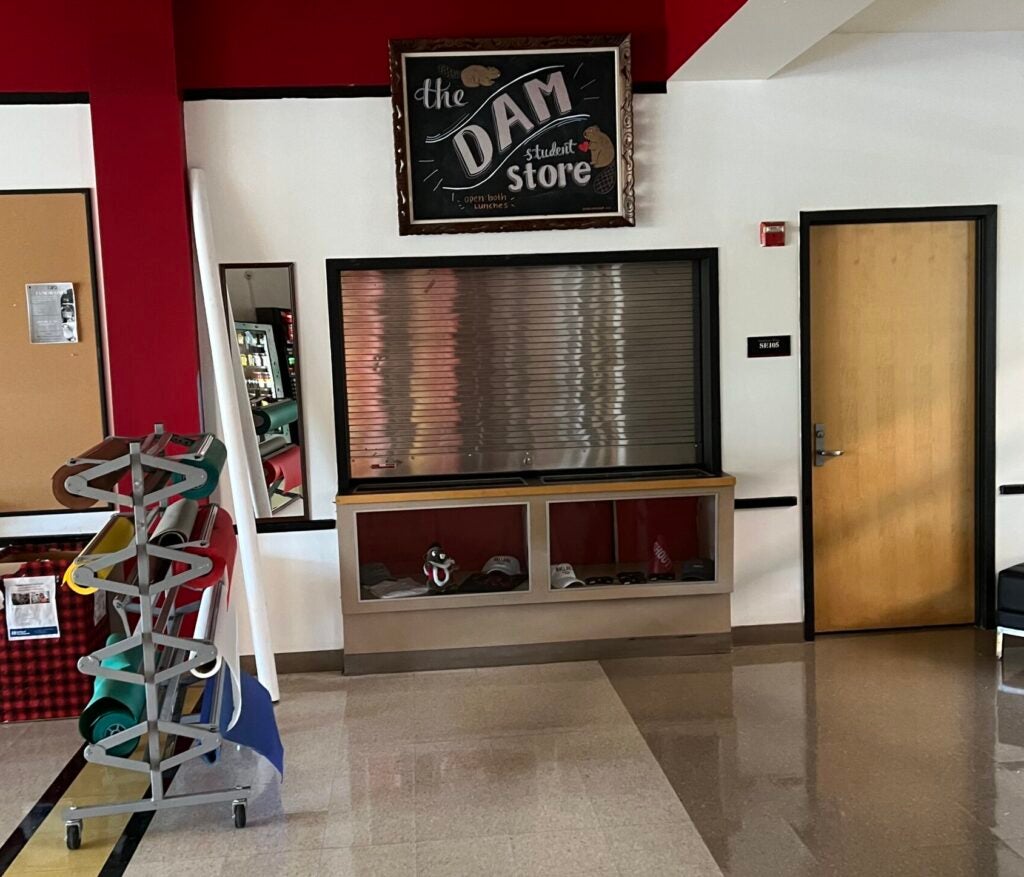 Now Open! "The DAM" BHS Student Store is run by Advanced Marketing Students in the BHS Activity Center (AC) during lunch and has great spirit items (long & short sleeve t-shirts, hoodies, hats, sunglasses, etc.)
We have slushies too!
The DAM Student Store takes cash and can also take cards with School Pay on the Source, and credit card in our fiscal office in the Activity Center (AC) and, of course checks! Follow updates on Instagram: @bhsdamstore
---