AP Information
AP Courses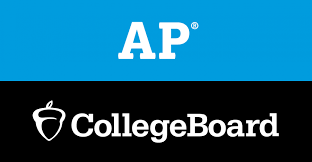 Students in AP courses might earn college credit and/or advanced placement in college if they perform well on AP Exams and if their college of choice accepts the AP exam for credit. AP exams, given each year in May, are standardized tests designed to measure how well students have mastered the content and skills of a specific AP course. AP testing is highly encouraged, but not required.
College credit is not guaranteed but rather is determined by each individual college upon the student's enrollment in that college. AP courses at Ballard HS prepare students for these exams and offer a rigorous subject study available. Visit the AP CollegeBoard website for more information about AP exams.
AP offerings may vary from year to year depending on student interest and staffing. Prerequisites for AP courses are outlined in the course descriptions in the Ballard HS Course Catalog.
---
AP Exams in May 2023
AP Exams will be in person at Ballard HS May 1-5 and 8-12, 2023.
The deadline for AP Exam accommodations is Jan 18, 2023. If you are in need of AP Exam accommodations, you must submit your request to the College Board by Jan. 18, 2023.
Visit the AP Exam Dates on CollegeBoard. AP Exam room locations at Ballard HS will be shared in March 2023.
Options for students who miss the SPS AP Exam Registration and Payment Deadline
Option 1 – If a student in 9th, 10th or 11th grade misses the AP Exam registration deadline, the student has the option to take the desired AP exam the following year.
Option 2 – The College Board has an Advanced Placement phone number for Students & Families that may be helpful. They are usually able to offer students and families a current list of smaller districts or private schools that may have the capacity to offer late registrations.
College Board AP Help Line for Students and Families is available via Phone at 888-225-5427 and the AP Services for Students Contact Form.
Please direct any questions to your AP Teacher or the Ballard AP Coordinator: Ms. Katrel at khkatrel@seattleschools.org
---
AP Exam Resources
Please direct any questions to your AP Teacher or the Ballard AP Coordinator: Ms. Katrel at khkatrel@seattleschools.org
---
AP Exam Registration is Closed
Students must have Registered and Paid for their AP Exams by Nov 4, 2022.
Students must be currently enrolled in an AP Class at Ballard HS to register for the corresponding AP test.
Registrations that are not paid by Nov 4 will be cancelled and exams will not be ordered.
The standard exam fee is $107.
Students who cancel an exam BEFORE March 1, 2023 will be charged $40 per exam (College Board Policy). Your refund of $67 per exam for any unused or canceled AP exams through SchoolPay will be processed after completion of AP exam administration between June 1 and June 25, 2023.
No Refunds after March 1, 2023.
AP Students are NOT required to take AP exams.
Families of out-of-district or homeschooled students interested in registering for an AP exam in 2023 should contact the SPS Assessment and Instructional Improvement Office