PTSA Direct Appeal Fundraising for Academics Giving Tuesday is Nov 29!
Posted: | Updated:
Summary: Donate today to Support the BHS PTSA Academics Fund.

Donate today to Support the BHS PTSA Academics Fund
Thank you to all who have already given to support academics at BHS!
Support Direct Appeal on GivingTuesday
GivingTuesday, Nov. 29, is a global movement unleashing the power of radical generosity.
Whether it's making someone smile, helping a neighbor out, or showing up for an issue or people you care about, we each have something to contribute.
Please make Ballard High School's academic programs your GivingTuesday beneficiary by donating to the BHS PTSA Direct Appeal.
Every single dollar counts, and we are grateful for your tax-deductible contribution.
BHS PTSA Direct Appeal
Once a year, the BHS PTSA raises funds to support academics. This is the only donation request that goes to support academic materials, curriculum, technology, extra teaching support, and enrichment opportunities.
We know that you get a lot of requests for funding, but this may be the most important donation you make this year.
Our Goal is $75,000 We can do it, but only with your help!
Donate Today to Support our 22-23 BHS PTSA Direct Appeal
Over the last several years, your donations were critical to funding grants that enabled virtual school and to close the gaps on learning loss. Past items purchased with funds raised through Direct Appeal have included:
• Teaching Supplies for Teachers • Interactive Technology to Increase Online Engagement • Multilingual Music, Dancing and Cooking Classes • Books for Pride Book Club • Microscopes • Molecular Models • Foreign Language Learning Software • English Literature Materials • Centrifuges • Spectrophotometer • Lab Tables • Bathymetric Charts • Digital Filmmaking Equipment
We ask that you consider a donation of any amount, from $5 to $5,000. Every single dollar counts, and we are grateful for the contribution. All donations are tax deductible (tax ID #91-1303069). Many companies will match employee donations; please ask your company if they provide corporate matching – it is an easy way to magnify the impact of your contribution.
Here's what a few of the teachers at BHS had to say Last Year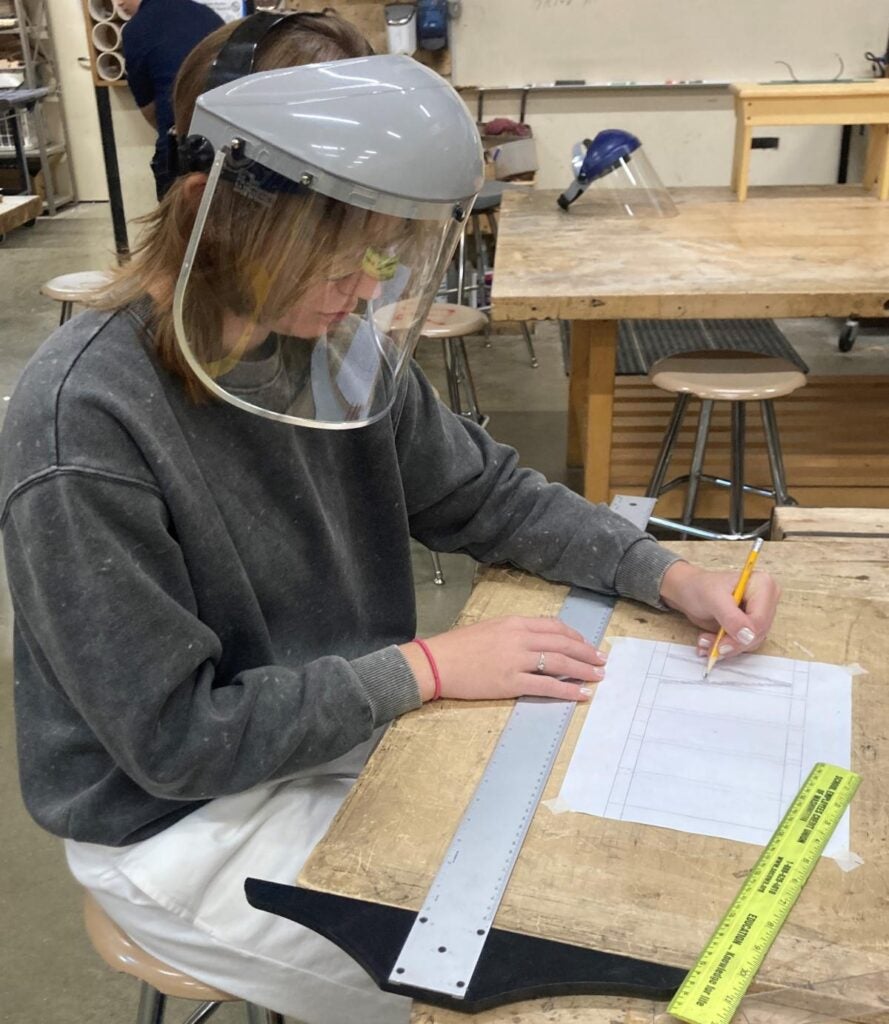 "One of the issues I have in shop classes is convincing students to wear their eye protection in class. When we came back to school from the pandemic, it was even harder because the combination of masks and safety glasses means the glasses fog up quickly. One of the ways to avoid this is to use a face shield. Unfortunately, most of the face shields I had were old, the straps were broken and taped together and the screens were scratched and yellowed. The addition of the new glasses and shields means that not only do shop students have the option of face shields, but also fancy new safety glasses that they are more likely to wear. Thanks to the PTSA for your support of BHS students and teachers" – John Foster, Shop Teacher, Ballard High School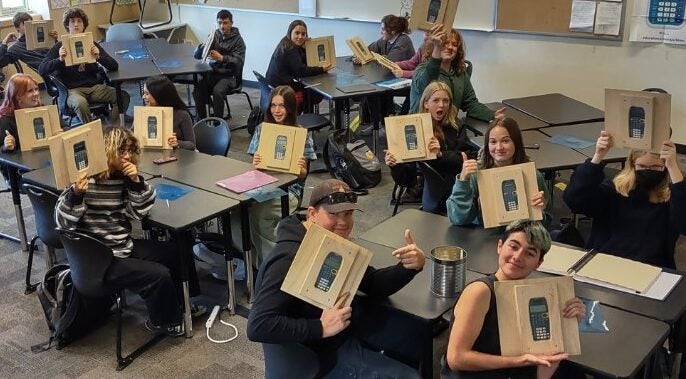 "Your donations, like the new set of Geometry calculators, definitely add up: "My classroom has benefitted from the donation of calculators and plywood which allowed me to make 'cases' for the calculators. The idea was similar to gas station keys designed to not easily be taken from the premises by being attached to some larger, awkward object. I constructed a classroom set of these cases, and was able to distribute my original calculators to other classes to keep their numbers up to full class sizes." – Jan Drabek, Math Teacher. Thanks for donating to Direct Appeal!"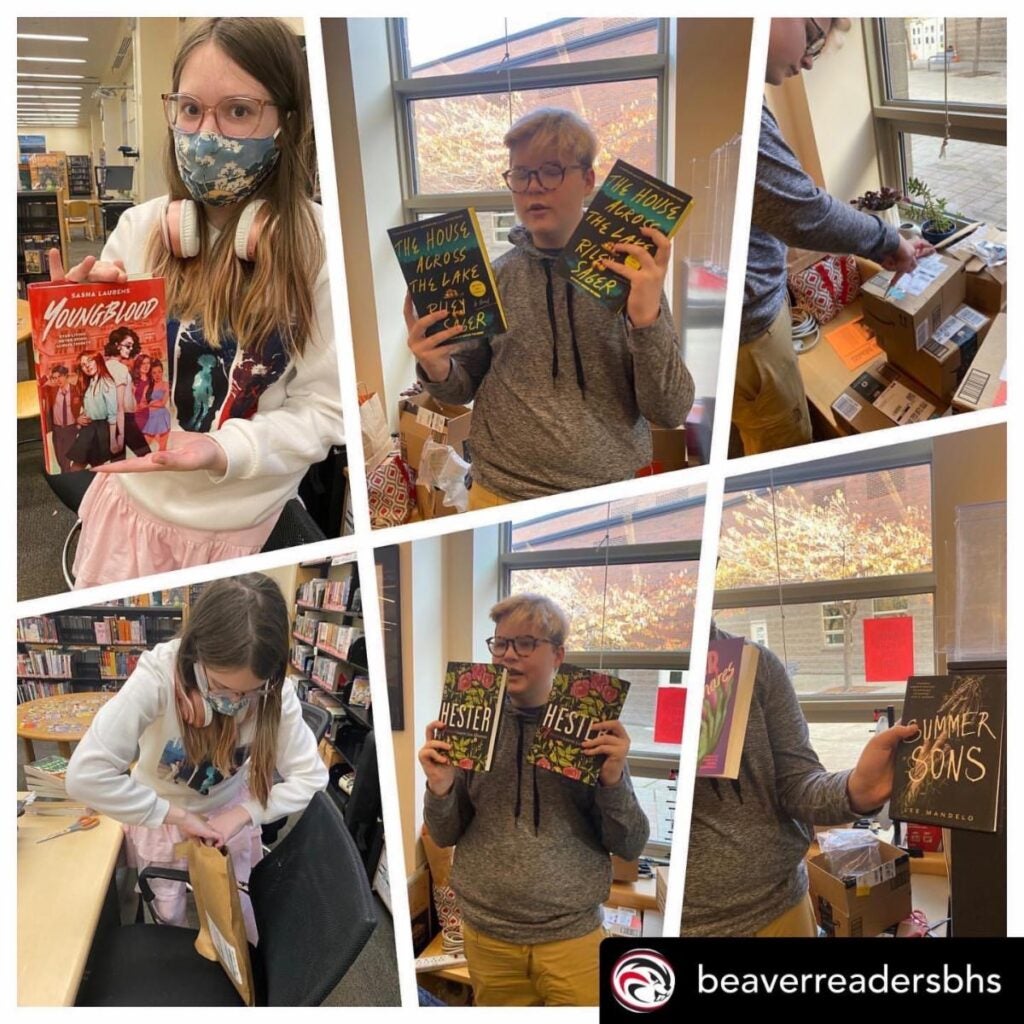 "Thank you again for your generous gifts. I have gotten all textbooks and workbooks online now. Thank you again!" – Sachiko Smith, World Languages
"Thanks a lot for your generosity and this opportunity one more time. This time more than ever we need your support and this means a lot for us and our students." – Vanesa Lopez Madrid, World Languages
The Ballard High School Library recently celebrated the arrival of new books, purchased with PTSA grant dollars. ~ Thank you BHS PTSA! Ms. Chambers
---
About the Ballard High School PTSA
In addition to these fundraising efforts, your Ballard PTSA works to support our school community through our advocacy efforts and legislative watch, volunteer work, community outreach and more.
Your involvement, whether donating to our Direct Appeal, volunteering your time and skills, or joining us at a PTSA General Meeting ALL help us support your Ballard High School community of parents, teachers and students.
Thank You!
Terry Richardson BHS PTSA Direct Appeal Chair
bhs.ptsa.directappeal@gmail.com