Naramore Art Show BHS Artists Work Available to View Online
Posted: | Updated:
Summary: BHS Student Artists and Photographers entries still available to view Online.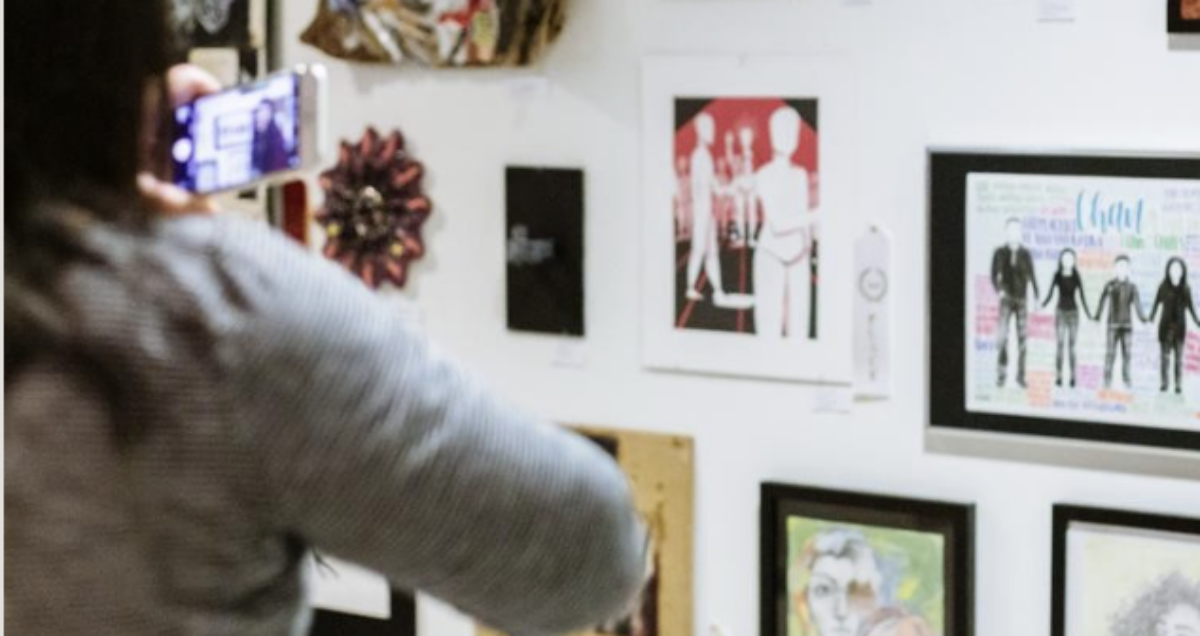 The Naramore Art Show
Congratulations Ballard HS Students!
The Naramore Art Show, a partnership between Seattle Public Schools and Seattle Art Museum features over 200 works of art by Seattle Public School Middle and High School Students, the Naramore Art Show 2023 and took residence at the Seattle Art Museum in the first floor community gallery until May 14, 2023.
Please join Seattle Public Schools students, teachers and families in acknowledging these dynamic young artists. The Seattle Art Museum is the proud host of the in-person exhibition and a virtual exhibition is posted on the Seattle Public Schools website.
Ballard High School Students
Ballard HS had 15 students participating in the Naramore this year. The Ballard student artists and photographers created amazing entries in the following categories 5 entries in Drawing and Painting and Mixed Media, 5 entries for Photography and 5 entries for Ceramics. Ballard has participated in Naramore since the start of this event. This a great platform to showcase some of our student talent here at Ballard High School.
Photography
Select an image to enlarge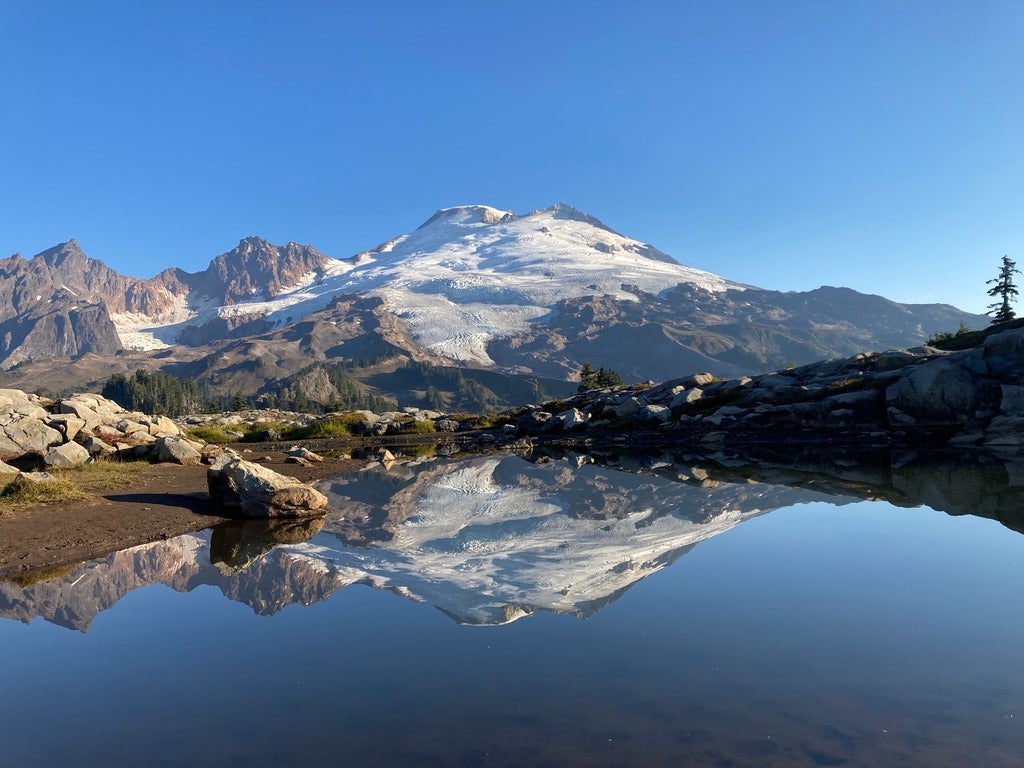 Ballard HS Photography Students
Logan E. 12th Grade, "Mt. Baker in September"

Artist Statement: As a photography student, I'm impressed when artists make their surroundings seem unique and exciting. Growing up in Seattle, my work documents the extreme environment of Western Washington. I hope to invoke feelings of wonder and rushes of adrenaline in the viewers of my photos. My ultimate goal as a photographer is to encourage people to explore the environment in which they live.

Sam C. 11th Grade, "Allergies"

Artist Statement: Through my photos, I like to document memories and moments to look back on, as well as alter and play with my photos to create something different from the mundane captures.

Jack E. 12th Grade, "Pike Pigalle"

Artist Statement: What originally started as an easy class to take during my senior year of high school turned into an assignment that piqued my interest in exploring the world and expressing myself in more creative ways. After high school, I plan to go into engineering but I hope to continue finding ways to use photography to experiment and better appreciate life.

Hank B. 12th Grade, "15th and Market"

Artist Statement: Throughout high school, photography has allowed me to not only grow artistically and creatively but has enabled me to capture memories from my high school experience. I am a current senior and I hope to pursue English studies at a university with some electives in art class to keep me taking photos.

Jacob W. 12th Grade, "Highs and Lows"

Artist Statement: As a photographer, I love to figure out different ways to emphasize my subject as there are so many different techniques. It is a creative outlook and physical portal to how I see the world.
View all SPS Students work on the district Naramore Photography page.
---
Drawing and Painting, Mixed Media
Select an image to enlarge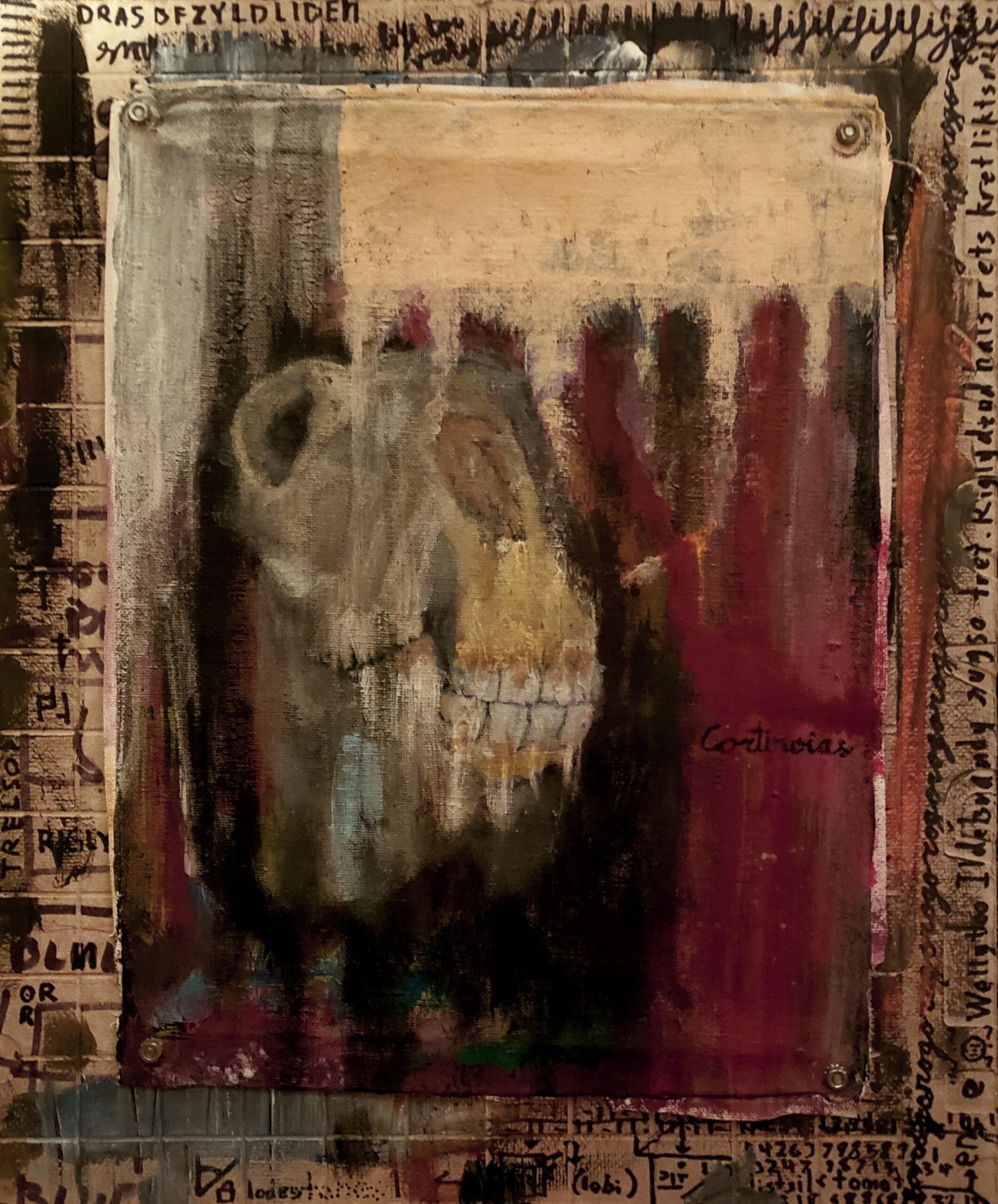 Ballard HS Painting, Drawing, Digital, and Mixed Media Students
Charley S. 12th Grade, "The Hors" Mixed Media

Artist Statement: This is an exploration in abstract composition. Originally a first draft of a different work, instead of painting over I decided to take it somewhere else where it can stand on its own, separate from its original intentions. I believe it is my best work.

Daphne K. 12th Grade, "West Seattle House" Painting

Artist Statement: This is an acrylic on wood painting of my grandparents' old house the way I remember it. I wanted to depict the distinctive feeling of childhood memories and the imaginative ways we perceived our surroundings when we were younger.

Bella M. 12th Grade, "Quiet Right Now" Painting

Artist Statement: I painted this piece as a depiction of a silent unoccupied space. I use warm colors to create sort of a "homey" feel going along with the feeling of being in the silence of my room at night. I used the light and dark contrast outside of the lamp's light and on the back of the chair/under the desk to emphasize the importance of the items on my desk like the empty picture frame (memories to be made) and the bottle and cup (becoming self sufficient).

Eden H. 11th Grade, "Uncanny Valley" Digital Drawing

Artist Statement: The evolution of art and technology is a strange and fascinating one. Through digital painting, an odd composition, I used a blind color palette and painted only with values. This process created the chaotic nature of the new and uncharted territory of this unlikely partnership.

Lily B. 11th Grade, "265,180 miles" Drawing

Artist Statement: The odometer tells of how many stories the rusted steel has experienced, who's sat in the seats, what's played on the stereo. How many hands have created the comforting indents on the wheel I know and hold in my hands?
View all SPS Students work on the district Naramore page.
---
Ceramics
Select an image to enlarge

Ballard HS Ceramic Students
Lucy A. 12th Grade, "Seattle Skyline"
Clementine C. 12th Grade, "Woman on Bathroom Floor"
Eleanor G. 11th Grade, "Woman?"
Andrew G. 12th Grade, "Pair of Planters"
Nathan (Micah) C. 11th Grade, "Dexter's Van"
View all SPS Students work on the district Naramore Ceramics page.