Mental Health Awareness Resources
Posted: | Updated:
Summary: Mental Health Resources for BHS Students and Families.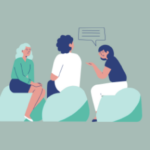 Mental Health Resources Ballard HS
Ballard HS students have access to mental health services through several different sources at Ballard High School.
BHS Counseling Center
Ballard HS School Counselors: Our Counselors encourage students to become aware of their individual strengths, develop methods for dealing with difficulties, setting goals, and to make good choices. Counselors also help our students deal with social and emotional issues.
BHS Social Worker: Our Social Worker Mackenzie Fee MSW, mcfee@seattleschools.org splits her time with Whitman MS and is available at Ballard HS on Thursday, Friday and every other Wednesday. Her Counseling Center office offers a welcoming and safe space easily accessible to students. Students can utilize her for any social or emotional support.
School Nurse
The School Nurse Beth Guynes can be reached at 206-252-1007. 
Ballard Teen Health Center
The Ballard Teen Health Center, is a partnership between Seattle Public Schools and Swedish Medical Center, and they offer medical and mental health services at Ballard HS. The Center is located on the 1st floor, left of the Main Office.
The Ballard Teen Center Mental Health Counselor: The Mental Health Counselor Brandon Aguillard, MSW LSWAIC to LICSW provides free, confidential therapy to students. Brandon is especially interested in teaching students skills to manage stress and improve mood. He uses a trauma-informed approach with a broad scope of evidenced-based psychotherapy methods, in addition to general supportive talk-therapy.
The Teen Health Center Nurse Practitioner: Nurse Practitioner Karen Boudour, ARNP offers student care.
The Chemical Dependency Counselor: Our Chemical Dependency Counselor Kirsten Jones, BA SUDPT, AAC, is available for appointments, resources and to offer student care.
Schedule an appointment by contacting the Ballard Teen Health Center Clinic Coordinator Say Tuitele at Sailau.Tuitele@swedish.org or 206-390-3355 (text) or by completing the Scheduling an Appointment Form below.
Additional Mental Health Resources for Students and Families