Principal July Summer Letter & Important Dates
Posted: | Updated:
Summary: Refer to this July Summer Letter for event dates and school information.

Save for Future Reference
Dear Ballard High School Students and Families,
We hope that you and your family are enjoying your summer vacation. I am honored to join this amazing community as your principal. Standout traits of Ballard High School include its rich tradition and strong connections among students, staff, and families; with this, I look forward to meeting each of you and making many memories that will add to the legacy of our school. Further, I want to assure you that I am deeply committed to providing a safe, vibrant, inclusive, and educational community for all students. I see this responsibility as both a principal and a parent. My wife, Bridget, and I have two children, Helen (5) and Julia (2). Helen is beginning kindergarten in Seattle Public Schools, and I promise you that I will always lead Ballard as though my children were students here.
Over the course of my twenty years in secondary schools, I have had the privilege to work in a variety of settings and communities. I am coming to Ballard from Nathan Hale High School where I served as an assistant principal. Prior to Nathan Hale, I was a dean of students in the Kent School District. I also taught language arts in Seattle, Chicago, and Belize. These opportunities and experiences have shaped and honed my insight and skills as an educator while enhancing my value of community and commitment to racial equity.
We are working hard this summer to complete the hiring of our administrative and educator teams, and I look forward to sharing these updates with you in our August letter. For now, please review the information below, which includes FAQs such as the Main Office Summer Hours, Athletic Paperwork Due Dates, a Summer Reading List, and other beginning of the school year 2022-2023 information.
Thank you for being a part of the Ballard community. Go Beavers!
Abby Hunt (she/her)
Principal
Ballard High School
abhunt@seattleschools.org
---
---
Key Dates & Main Office Phone 206-252-1000

Teachers, Athletic Sec, Counselors official last day is June 28, 2022. Please note the Counselors are not available during the summer.
June 28 – Aug 26: Monday – Friday Main Office Hours, 8:00 – 3:00pm
Beginning Aug 29: Main Office Open Regular Hours, 7:30 – 4:30pm
August 30, 31 & Sept 1: Performing Arts Uniform Fittings, 9:00 – 2:00pm. More details below.
TBD August 30: Parent/Guardian Only Orientation, 7:00pm
September 5: Closed Labor Day
September 7: First Day of School/Orientation, 8:30am (Grade 9 & new to BHS students) 10:45am (All other students)
September 8 & 9: School Pictures. More details to follow.
October 12: PSAT – Grade 11, SAT – Grade – 12
October 13 (Tentative): Open House/Curriculum Night, 7:00pm
October 14: No School Professional Development Day
Not Attending Ballard HS in the Fall? Complete these steps. Step One: Email Kim Nickerson at kdnickerson@seattleschools.org. Include the parent/guardian's name, student's full name and date of birth, your phone number, and the name of the school your student will attend instead of BHS. Step Two: To withdraw your student from the SPS District please visit Not Attending and complete the online form.
Planned Absence the First Week of School? Email ballardhs.attendance@seattleschools.org if your student is not able to attend the first 8 days of school. Students who do not attend on those days will be dropped from Ballard HS as "no shows" which means the student's courses will be dropped and you will have to re-enroll in Seattle Public School online or at the JSCEE district enrollment office.
Ballard HS Library Summer Reading: The BHS Librarian has developed a Summer Reading List so students may continue reading during their break. Summer Hours are July 28 & August 18 from 1-3pm. Learn more.
Summer Assignments for AP Classes: If students requested an AP course, please be aware that some courses require that students complete assignments over the summer before beginning class in the fall. The following courses require summer assignments: AP Studio Art, AP Photography, APLA, APLit & UWHW 111. Students taking Grade 11 APLA or Grade 12 Lit or Grade 12 UWHS 111 must acquire a book. In addition, suggested reading lists are available as well. Students are not assured a place in an AP class until they receive their schedule in Sept. Visit the BHS Website for more details at ballardhs.seattleschools.org
Victor Salvino 22nd Annual Golf Classic Tournament August 19, 2022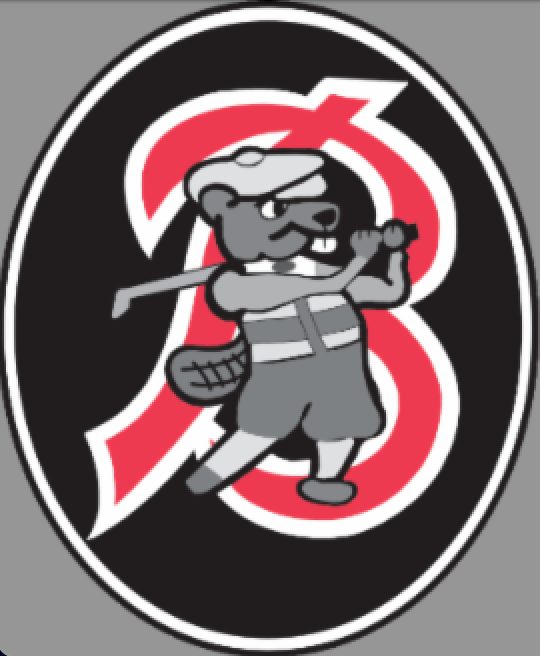 The 22nd Annual Golf Classic is a remarkable golf tournament with a new name, new day of the week, new location, and new golfers are welcome too! Come join in and support Ballard High School Athletics, the Performing Arts Boosters, as well as Dance & Cheer. More information is available at BHS Golf Classic
---
TBD 9th Grade Parent /Guardian Only Orientation Night! 7PM on Tues, Aug 30
Parents/Guardians of incoming 9th graders: Please join us at 7:00 PM in the Performing Arts Center for a special Orientation Night just for you! The purpose of the evening is to share tips on how you can help your student make a successful transition from middle school to high school. Event is for Parent/Guardians Only. Beaver Gear will be available too! More details to follow.
9th Grade Student Orientation Sept 7
This year, orientation for 9th graders and students new to Ballard will occur on, Sept 7, the first day of school.
On this day, we invite our incoming 9th graders and new students to arrive at 8:30am and pick up their class schedule and then go to each of their classes for a ten-minute orientation.
A welcoming assembly will follow. 9th graders and new students will then be joined by our returning students and will attend their 1st – 6th period classes for a second time to assist with their transition to Ballard HS. We are deeply sorry that we are unable to host an orientation in the summer as we have traditionally done.
Link Crew: Unfortunately, this past spring we were unable to organize and prepare our Link Crew leaders and support staff. Please know that we recognize how important Link Crew is and with this new year we fully plan to restore this program. Thank you for your understanding.
What is Link Crew? A Mentoring Program, that assigns every incoming 9th grader with successful upperclassmen at a ratio of about 10:2 to help them adjust to the realities of high school. Link Leaders, the mentors, are chosen through an application process in the spring and they are trained in late August to prepare for an exciting Freshmen Orientation Program. Follow up activities are organized throughout the year to increase freshmen connection to school and improve their academic and social success.
---
Performing Arts Uniform Fittings: All music students will need to be fitted for their concert attire for the upcoming school year. We will be doing these fittings on Tues August 30, Wed August 31, and Thurs September 1 on the auditorium stage from 8:30 am to 2:30 pm each day. All students in any band class: percussion, concert band, symphonic band and wind ensemble will be fitted for a marching band uniform. All band, choir and orchestra students that will be wearing skirts and dresses for concert attire will need to be fitted for your group's concert uniform. All band, choir and orchestra students that will be wearing tuxedos for concert attire will be fitted after school begins. Email bpabcommunications@gmail.com with any questions at all.
BHS PTSA Weekly Newsletter: The BHS PTSA sends out our Weekly Newsletter via email. If you are not already receiving the BHS Newsletter or you want to add additional email addresses, please send an email to ballardhighnews@gmail.com with your name, student name and grade level.
Second Semester Grades: For students who attended Ballard High School second semester of 2022, final grades are viewable on The Source.
Outstanding Fines, Overdue Library/Textbooks: During the summer, library/textbooks may be returned to the Main Office. Outstanding fines may be paid in the Activity Center (AC) beginning August 10, 2022.
Service-Learning Hours: Service learning is giving time, without pay. SL allows students to learn academic, social, and personal skills through real hands-on activities. Summer hours that students complete that meet the SL requirements can be counted toward the 60-hour graduation requirement, except for incoming freshmen who can only claim 15 SL hours in the summer. Forms are available on the Service Learning page.
Fall Sports: Complete all required forms for each sport you will play on FinalForms. Football: Due 8/15, Football Tryouts/Practices begins on 8/17. Fall Packets & ASB Fee: Due 8/15. Volleyball, Girls Swim & Dive, Girls Soccer, Cross Country, Golf and Slow-pitch Softball. Tryouts/practices begin on 8/22. Important: Paperwork must be completed online with FinalForms. Visit the Student Life > Athletics page on the school website for detailed instructions as well as a current Coach Directory. Late paperwork may limit participation for tryouts.
Class of 2023 Senior Yearbook Photos | Due October 31, 2022: Rowland Studios has been in partnership with Ballard HS for many years and will take pictures of all of our students for ID cards and the yearbook. It is not required that your Senior Portrait be taken at this studio. If you do not submit a photo to the yearbook staff, they will use your Student ID photo instead. Email Senior Portraits to The Shingle at ballardshingle@gmail.com
Transportation | ORCA Cards: Students should not throw away their current ORCA card. These cards may be used throughout the summer and for the 2022-2023 school year. You may ignore the expiration date on the back of the card. The SPS School District transportation office will mail information during the last week of August to every HS student for transportation by Metro, school bus, or other appropriate carriers. The SPS District transportation office number is 206-252-0900.
Start of School Paperwork Packets: Many of the SPS required forms are available online. In addition, paper copies of Start of School forms will be in the Main Office and online on the BHS website. Start of School forms also include Booster Clubs, Privacy, BHS Nurse & Teen Health Center information.
Free & Reduced Meal Program | More Than Breakfast and Lunch: Forms for this program are available in the Main Office or online at Apply for Free and Reduced Meals. If your student qualifies there may be additional benefits such as discounts or no costs for Athletic fees, ASB fee, Pre-college exams (PSAT/SAT), College Application Fees, AP Tests, Field Trips and Running Start books. For students to receive any of the benefits listed above, you will need to complete Part 7 of the application and check all the boxes. Mail the completed form to Nutrition Services-MS 32-372, P.O. Box 34165, Seattle, 98124 or you may hand deliver to our BHS school lunchroom.
Student Fall Class 22-23 Schedules: Students may view their schedules on the Source beginning Tuesday, September 6, 2022.
Bell Schedules: View all the Bell Schedules on the Bell Schedule page. Mon Tues, Thurs & Fri the Start Time is 8:50am and the End Time is 3:40pm. Every Wed (except Sept. 7) is a 75-minute Early Release with a Start Time at 8:50am and an End Time at 2:25pm.
First Day of School | Special Bell Schedule | Wed, Sept 7 | 9th Grade & New Students please arrive at 8:30am to pick up your schedule. Orientation starts at 8:50am. Meet teachers and attend a special assembly. All other students (all grades) can pick up their schedules beginning at 10:45am and will start 1st Period at 11:20am and go through all 6 Periods. More details to follow in our Ballard HS August Letter.
---
Email message was sent via Constant Contact to BHS Students and Families. If you are not receiving the emailed newsletters or want to add a second email or a student email address subscribe today