Fall Play The Burial at Thebes Tickets Now Available
Posted: | Updated:
Summary: Get Your Tickets Today!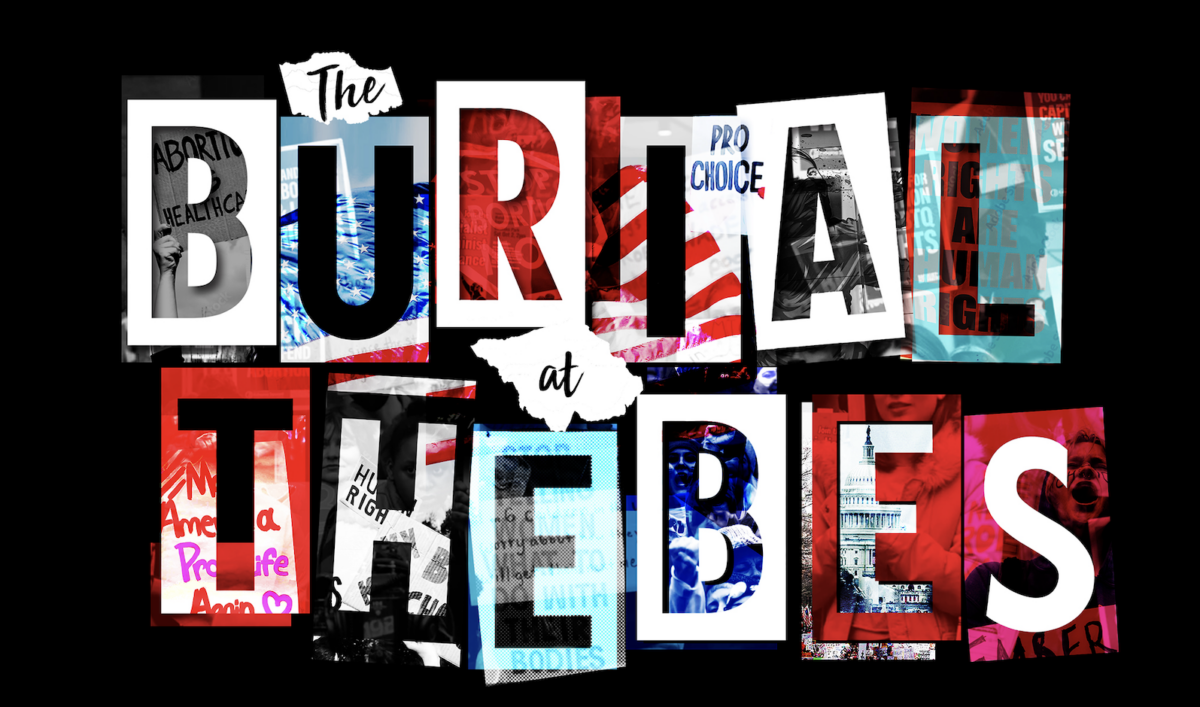 Fall Play
Burial at Thebes
Performances are October 20, 21, & 27, 28, 29 at 7:30 p.m.
The Ballard High School Playmakers will open their season with the modern rendition of the tragedy: The Burial At Thebes. In this outstanding translation, Seamus Heaney exposes the darkness and the humanity in Sophocles' masterpiece Antigone and inks it with his own modern and masterly touch.
Congratulations to the Cast!
Antigone: Miriam M.
Ismene: Lizzy W.
Creon: Roan T. H
Haemon: James S.
Tiresias: Amelia W.
Eurydice: Elke M.
Protester Chorus: Autumn B., Matilda B., Anna H., Corinne L., Audrey R., Ella P.
Police Chorus: Ava B., Elke M. Molly M., Natalie M., Alice S.
Guard: Arwyn A.
Messenger: Linus H., Sam R.
Synopsis:
In this masterful translation, Heaney exposes the darkness and the humanity in Sophocles' masterpiece Antigone. Sophocles' play explores the conflict between those who affirm the individual's human rights and those in power who are protecting the security of the state.
The Burial at Thebes is a 5th century BC play that is prophetically still alive and relevant in 21st century America. In our time, we see political leaders who cling to power, willing to crush the rights of individuals and groups who stand in their way. Antigone is a powerful female who stands up for her beliefs courageously because the consequences are so great.
The Ballard High School production will be set in 2016 during the Women's March in Washington D.C., bringing Sophocles' classic drama to the forefront of American politics and the continuing battle for human rights. Visit the Performing Arts website for more information.
Want to know what's coming up for the 2022-2023 theatrical season? Visit our Theatrical Season page.
---
About Ballard Performing Arts
The award-winning Ballard High School Performing Arts Program has gained regional, national, and international acclaim for their dynamic and inspired performances. The Music Department includes three concert bands, one concert choir, two treble choirs, two concert orchestras, percussion ensemble, two jazz bands, one jazz choir, a fiddle ensemble, and multiple chamber ensembles.
The Theatre Department offers classes in Technical Theatre, Theatre I and II, and Play Production, while the Ballard Playmakers produce two plays and one musical theatre production each year. Over 400 students – approximately one-fourth of the school – participate in these music and theatre opportunities. Ballard Performing Arts sets a high standard of excellence for all students, ensembles, and productions while developing individual artistry through the study of high-quality repertoire and exceptional performance opportunities. Visit our BPA Website for more information.