Watch Winter Concert Videos Featuring Vivaldi's Gloria
Posted: | Updated:
Summary: Watch these amazing performances for the first time or again!

Ballard Music Winter Concerts Recap
Featuring Vivaldi's Gloria, a Full Choral and Orchestral Collaboration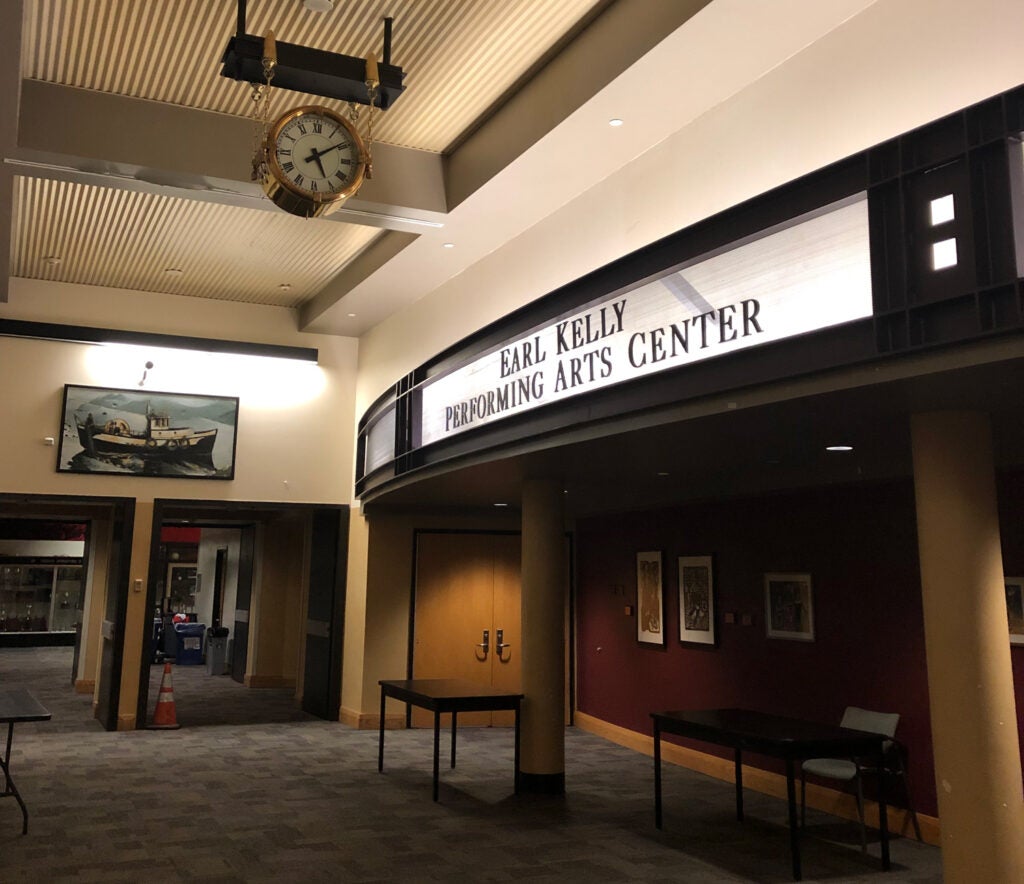 The Ballard High School music program returned to its grand tradition of performing a large-scale choral and orchestral collaboration for its popular, free Winter Concert Series December 7, 8 and 9 with each concert featured selections from Vivaldi's Gloria.
After intermission, the audience was dazzled by selections from Vivaldi's Gloria, performed by the Advanced Chorale, Chamber Orchestra, Symphonic Orchestra and members of the Wind Ensemble. You won't want to miss the biggest night of music of the year!
Missed the Concert? Watch On the BPA YouTube Channel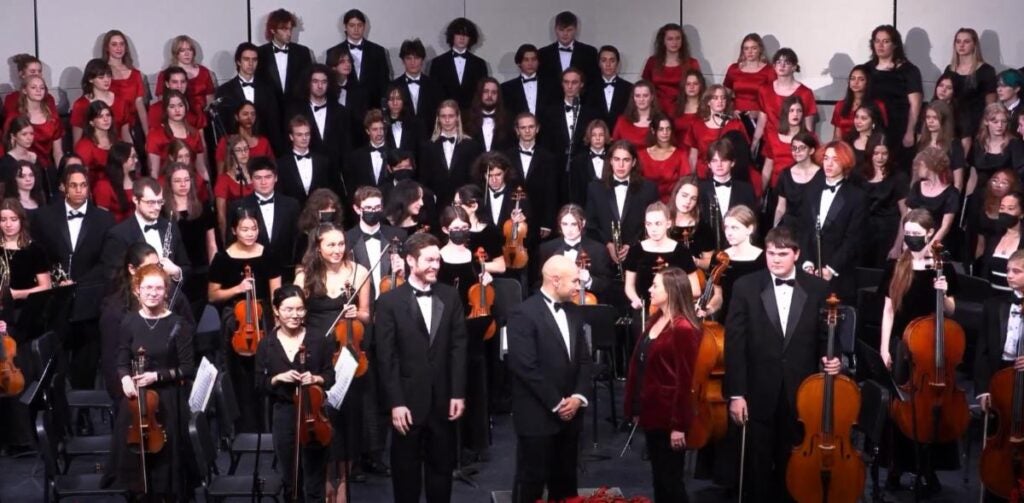 ---
About Vivaldi's Gloria (RV 589) (edited from program notes by Peter Carey, Royal Free Singers)
Antonio Lucio Vivaldi (1678-1741), a priest, music teacher and virtuoso violinist, composed Gloria in Venice, probably in 1715, for the choir of the Ospedale della Pietà. The Ospedale, an orphanage for girls, provided quality musical education and had an excellent girls' choir and orchestra. Gloria is Vivaldi's most famous choral piece, presenting the traditional Latin Mass in twelve sections. This performance will present 4 movements: No. 1 Gloria in excelsis, No. 3 Laudamus te, No. 7 Domine fili unigenite, and No. 12 Cum sancto spiritu. Gloria exemplifies the energetic, joyful, melodic quality which gives Vivaldi's music its universal appeal!
---
Concert Details
Choir Concert, Wednesday, Dec. 7, 2022
Director of BHS Choirs, Courtney Rowley presents an exciting, diverse holiday program. The Advanced Chorale will perform Shchedryk, by Ukrainian composer Mykola Leontovych. This popular piece, known to English-speaking audiences as the "Carol of the Bells," will be performed with the original Ukrainian text. The audience will be treated to several familiar holiday songs performed by the Chamber Choir, Tenor-Bass Ensemble, Vocal Jazz and Treble Choir. The Treble Choir will also present Ocho Kandelikas, a Jewish-Sephardic song written in Ladino celebrating Hanukkah.
For the finale of the first half, the Concert Choir will perform "All of Us," an excerpt from the oratorio Considering Matthew Shephard, by celebrated American composer Craig Hella Johnson in response to the 1997 death of University of Wyoming student Matthew Shepherd. It has been called "by far the most intricate, beautiful and unyielding artistic response to this notorious anti-gay hate crime."
Band Concert, Thursday Dec. 8, 2022
Director of Bands, Jay Gillespie has put together a varied program with beautiful classical and fun contemporary pieces. The classical offerings will include "O Magnum Mysterium" (arr. by H. Robert Reynolds), "Amazing Grace," (arr. by Franck Ticheli), and "Canterbury Suite" (John Tatgenhorst). Contemporary pieces will include "River Of Life," (Steven Reineke) and "Eighth Candle, a Prayer and Dance for Hanukkah" (Steve Reisteter).
Audiences will be delighted by familiar holiday songs from A Nightmare Before Christmas (Danny Elfman, arr. By Michael Brown), "Christmas Comes But Once a Year," (B.B. King, arr. by Allen Toussaint) featuring a special guest vocalist, and of course, "Sleigh Ride" (Leroy Anderson). In addition, Eighth Candle, a Prayer and Dance for Hanukkah (Steve Reisteter) celebrates the Jewish holiday tradition while O Magnum Mysterium (arr. by H. Robert Reynolds) originates from a 16th century text set for Christmas mass.
Orchestra Concert, Thursday, Dec. 9, 2022
Director of Orchestras Daniel Valdez will lead the Symphonic Orchestra in a program of beloved winter favorites including the "Waltz of the Flowers" from Tchaikovsky's Nutcracker, "In the Hall of the Mountain King," (Edvard Grieg, arr. by Deborah Baker Monday) and Vaughn Williams' "Fantasia on Greensleeves" (arr. by Deborah Baker Monday).
The Chamber Orchestra will present "From Darkness into Light on Hanukkah" (Itamar Danzinger), a celebration of Klezmer music. The BHS Fiddlers will perform the Clinch Mountain Backstep (Ralph Stanley), and Apple Cider Polka (Traditional/Central Canadian). The finale of the first half will feature the combined orchestras performing the popular favorite "Let it Snow!" (Sammy Cahn, Jule Styne, arr. by Jack Bullock).
---
About Ballard Performing Arts
The award-winning Ballard High School Performing Arts Program has gained regional, national, and international acclaim for their dynamic and inspired performances. The Music Department includes three concert bands, one concert choir, two treble choirs, two concert orchestras, percussion ensemble, two jazz bands, one jazz choir, a fiddle ensemble, and multiple chamber ensembles. The Theatre Department offers classes in Technical Theatre, Theatre I and II, and Play Production, while the Ballard Playmakers produce two plays and one musical theatre production each year. Over 400 students – approximately one-fourth of the school – participate in these music and theatre opportunities. Ballard Performing Arts sets a high standard of excellence for all students, ensembles, and productions while developing individual artistry through the study of high-quality repertoire and exceptional performance opportunities.
Questions?
Ballard Performing Arts Contacts
Follow more event updates on the Ballard Performing Arts Website.