Check Out How the PTSA Celebrated Teachers & Staff!
Posted: | Updated:
Summary: Thank You Ballard HS Teachers and Staff. We appreciate YOU!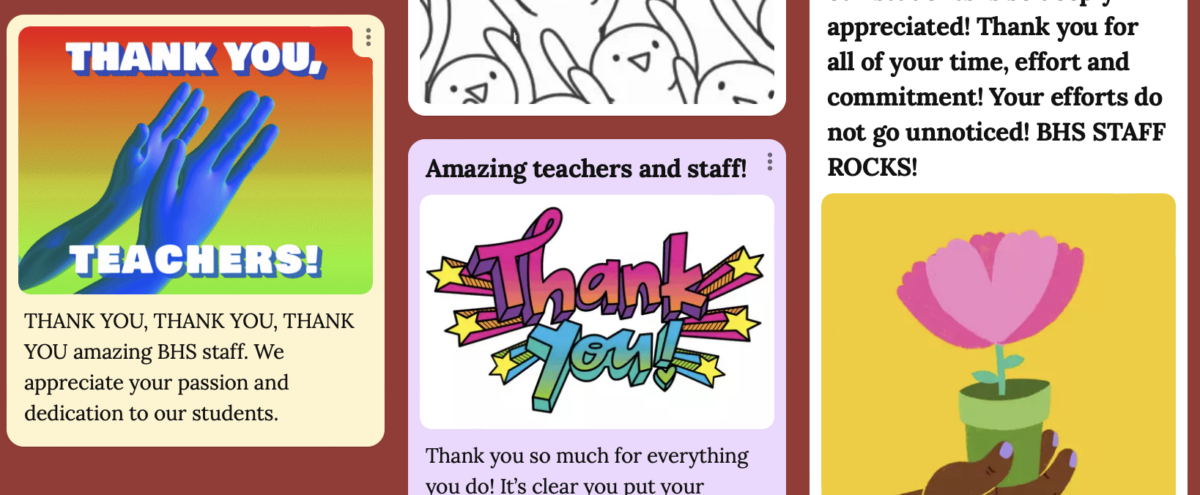 Thank You BHS Teachers & Staff!
The PTSA showing lots of love and appreciation to our BHS teachers and staff with a couple of treats throughout the week.
Thank You Week For Teachers & Staff
Monday, May 8, we treated them to a coffee cart outside the school in the morning, where they could order a drink of their choice, compliments of the PTSA.
Tuesday, May 9, we gifted the staff with individual succulent plants to take home or put in their classrooms.
Wednesday, May 10, we shared with them a Padlet with notes of appreciation from the wider community.
Thursday, May 11, we treated the staff to a catered lunch from Ripe Catering, with yummy sandwiches and desserts.
Friday, May 12, we shared flowers and cards with the Administrative Team and the School and Teen Health Center Nurse too!
Thanks to the Staff Appreciation Team of Michelle Peters and Lisa Vanderford-Anderson for planning a week of creative giving in honor of our teachers and staff. Questions? Michelle Peters & Lisa Vanderford-Anderson: bhs.ptsa.membershipchair@gmail.com. Learn more about what your Ballard HS PTSA Does to support Teachers, Staff, Students and Families!