Maritime Academy
Ballard Maritime Program

The Ballard Maritime Studies is an interdisciplinary academic program at Ballard High School which combines maritime skills, maritime history, marine science and research. Every class in the program is a Career and Technical Education course, and the Ocean course is a lab science course.
Students in the program take the following program of classes through their sophomore to seniors years:
Maritime I
Maritime II
Oceanography- A Survey of Washington Waters
The Maritime I and II Courses include Maritime History, marine navigation and rules of the road, bathymetry, types of ships, maps and charts, projects, marine vessel construction and more. Hands-on activities help students prepare for the growing and lucrative maritime industries, both here in Seattle and around the world.
The Oceanography Course is the science capstone course, and includes the history of the Earth and Oceans, the physical science of the oceans, climate change, and intertidal ecosystem biodiversity. There are also opportunities for leadership in our Maritime field trips and events.
All of the courses include hands-on work, interactions with professionals in their field and many field trips all over Seattle and the Northwest. This program is truly unique at Ballard High School for the number of opportunities for students to learn in the field.
Every two years, we organize a trip to Maui, Hawaii. This is available for all Ballard students, but preference is given to students in the Maritime Program. Students earn academic credit (Ecology) through their experiential learning as part of that year's Ohana. The trip includes opportunities to learn new skills, understand cultural connections, do service projects and learn to work as a team. Many students are able to participate with partial scholarships.
Students who are part of the Ballard Maritime Program learn in a community, get face-to-face interactions with career professionals, and get opportunities for internships in the Maritime and Marine Science worlds.
We have a strong connection to the Historic Ballard Maritime Community, and we are part of the continuing Maritime tradition in our neighborhood.
Refer to the BHS Course Catalog for more information on courses offered at Ballard HS as part of Maritime Science and Technology.
---
Ballard High School Oceanography Students Visit Maui – Happy Summer Vacation!
Sending everyone off to summer vacation with a throw-back! Thirty-four Ballard High Oceanography Students went on a 13-day Maui, Hawaii adventure in February 2023. In Maui they did service learning projects, kept a journal and interacted with Ocean professionals. For many of them, this was one of the most fulfilling experiences of their academic career. They all gained vast field experience not available in the classroom.
Wishing everyone a safe, restful, and sun-filled summer!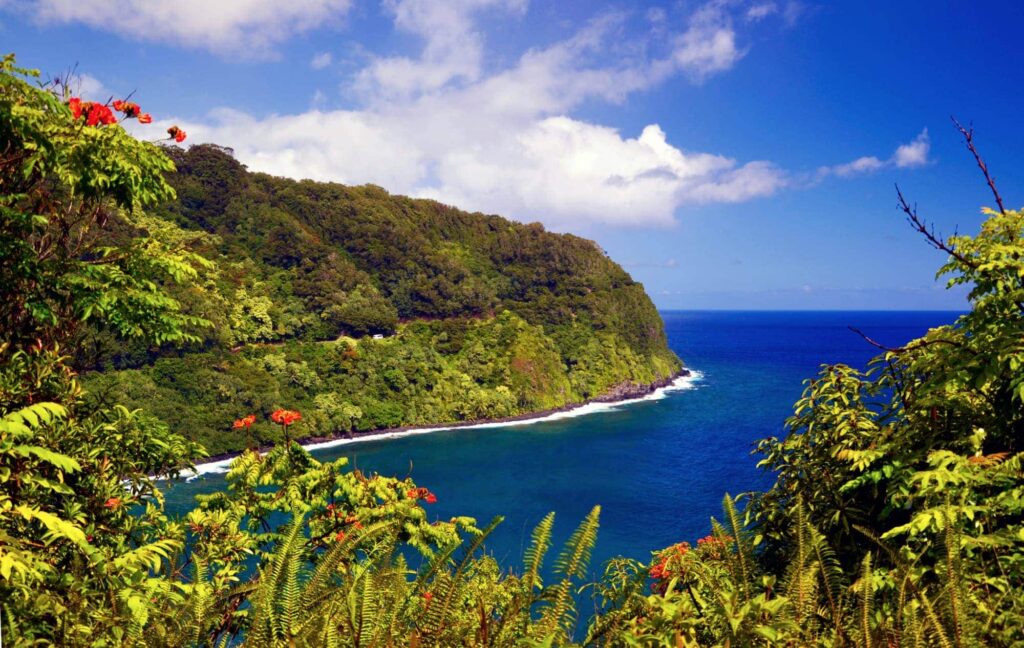 ---
All Aboard! Ballard Students Spend the Day on Virginia V
During May 2023, CTE Teacher Mr. Foster organized a maritime field trip aboard the steamship Virginia V. Students enjoyed a beautiful day on Lake Washington, applying many of the skills they learned in their maritime class on the water. Students rotated through watch stations in the wheelhouse, engine room, and firefighting. They also got to do a bit of MOB/Line handling, navigation, and charting.