Library News
Library News & Announcements
Get Ready for Summer Reading!
I scream, you scream, we ALL scream for Summer Beaver Reader Programs and Ice Cream – !
Have you heard the scoop?
The BHS Library is challenging all '22-23 students to dive into some reading fun this summer.
Those who meet the challenge, by finishing 10 titles and tracking 'em for Ms. Chambers, will earn a sweet frozen treat!
And you'll be able to check out books this summer during special BHS Library services on Thursday, July 28 and Aug 18 from 1-3 p.m.
Follow @BeaverReadersBHS on Instagram. Place book holds at bit.ly/BHSHolds.
Questions? Email TuesD Chambers at tschambers@seattleschools.org.
---
BHS Library Summer Reading List 2022/23
Each time you read one of these featured reads, let Ballard HS Librarian, Ms. Chambers know at tschambers@seattleschools.org.
Students stop by the Library in the fall for prizes too!
---
Ballard High School Library Adult Book Drive | May – June 17
We are looking for popular titles published from 2019-Now to add some intrigue to our shelves.
That teeth-shattering thriller or sweeping historical fiction would be perfect! Please make sure books are in good condition so Beaver Readers can continue to share.
Or take a look at our Wish List on Amazon or go to your local bookseller too! Thank you!
---
Top 10 Best Comic Books of the Year
Hot reads for 2021-22! For their last meetings of the year, the Comic Book Club (led by Ms. Chambers and Mr. Shawn Lee) students picked Many Deaths of Laila Starr, written by Ram V and illustrated by Felipe Andrade, as their favorite title of the year. The Beaver Readers Book Club, meanwhile, picked Raybearer, by Jordan Ifueko, as their top pick for 2021-22.
Thank you Ballard Comic Book Club!
Many Deaths of Layla Starr
Moon Knight
Paper Girls
Ms. Marvel
Hawkeye
Eat the Rich
Spider-Green
Batmark Long Halloween
Dune
Dr. Strange
---
Favorite #BeaverBookClub Book for 2021-2022
---
Eager Beaver Reader Recommendations
Eager Beaver Reader students meet throughout the year, not only to satisfy their voracious reading appetites, but to help pick favorite books for the state as part of the Evergreen Teen Book Awards! The student's favorite titles are now featured on an awesome new display in the library. (In case you were wondering, George Takei's They Called Us the Enemy was named Evergreen's top high school read for this school year.)
Need some end-of-school-year reading ideas? Crack open the new, 2022-23 Evergreen Teen Book Award book list nominees, as well as some Book Talk inspiration by our own TuesD Chambers!
---
BHS Library Year in Review..
---
March Madness is Over! Scythe Wins!
Visit Ms. Chambers' Schoology page for more updates!
---
Seattle Public Schools Librarian Shout Out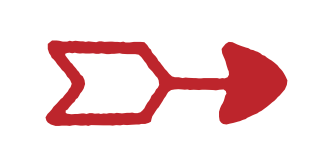 April is School Library Month, and we'd like to celebrate the contributions of Seattle Public Schools librarians. Please take a moment to tell us about your librarian. We will shout out librarians on the school district website and other media channels.
Complete the SPS Online Form to share how your School Librarian inspires you!
---
Beaver Readers Share Joy of Books with Magnolia Elementary Students
Ms. Coacher's students (pictured) who shared the love of reading children's books with Magnolia Elementary students while coming up with their own picture book ideas. A thriving library elicits joy and inspiration for all ages.
---
Ballard Students Tutoring Access
Students have access to a feature with Seattle Public Libraries called Tutor.com that will read students' papers, help with math questions, and tutor them from 2pm – 10pm on multiple subjects. Live English and Spanish tutors are available from 2 to 10 p.m. daily. Vietnamese tutors are available from 4 to 7 p.m. Log in to Tutor.com with a Library card or Library Link Number and PIN. To find out how to use your Seattle Public Schools student ID number, visit our Library Link page.
Here's How
Students log into their Schoology account (parents/staff would go to bit.ly/ballardlibrary)
Select the top link on the Library Schoology Page
Go to the box on the far right that says, Tutor.com
Log in with 990000 and student ID (this is at the very top of the Source or on ID card). Pin is the MMDD of birthday
Tutors can help with any school subject, including:
Math, Writing, Science, History, AP Classes, College Essay Writing, Job Applications, Cover Letters and Resumes
Want more info? Have questions?
Email Ms. Chambers at tschambers@seattleschools.org
---
Beavers! Math Tutoring!
New! Pre-Cal Tutoring offered as well!
Math Tutors will be available in the BHS Library.
Stop by on: Monday, Wednesday and Friday. Fridays from 8:00am – 8:30am.
---
Congratulations BHS Library TuesD Chambers
Your classroom project "Students Need New Books: New Books Inspire Reading" was just funded. Thank you Donors Choose
---
Watch for more info about our new Beaver Nuggets Newsletter!
---
BHS Library Circulation Stats!
WOW what a October in the BHS Library 1,423 books check out!
Remember Beaver Readers to return books too!
Let's get those books after you finish them back in circulation!
---
Donors Choose MATCH Thank You!
Thank you to all that were able to help support Teacher Librarian Ms. Chambers and the Ballard HS Library.
My students are fascinated by machines, computers, the Internet, and technology. Our students are concerned about the community and world they live in.
They are thoughtful and committed to learning more about the world so they can continue to make it a better place. Visit the Donors Choose site for more details about other opportunities.

---
Get connected with BHS Beaver Book Clubs!
Don't miss out check out the Comic Book Club.
Also the Pride Book Club and…
…the Beaver Reader Book Club too.
---
Ballard HS Library Circulation Stats By Grade Level!
9th Grade = 533
10th Grade = 472
11th Grade = 488
12th Grade = 614
Stats are for October! Go to bit.ly/ballardlibrary to place holds or just stop by!
Absolutely Gobsmacked!
---
Library Leaders
Want to help shape programming at the BHS Library? We are making buttons, preparing for Club Rush, creating stickers, making Halloween Book Bingo.
Join us Mondays at 1pm in the library.
Service Learning hours available. Work on projects to build community at Ballard HS.
Follow Us! Instagram @bhslibraryleaders.
---
Reading Buddies, Library Leaders read to Elementary Students
There are plenty of ways to share the joy of reading at the BHS Library!
Do you want to read picture books with 2nd grade students at Magnolia Elementary?
Beaver Reader Reading Buddies earn Service Learning hours as well and read to Elementary Students 8 a.m. Friday. Please bring headphones!
---
Students! Service Learning Hours Available!
Students have earned Community Service Learning hours for:
shelving books, processing books
fixing shelves
doing computer maintenance
reading to 2nd grade students for Reading Buddies
organizing our Makerspace
creating online tutorials,
making scrolling PowerPoint
Makerspace craft, projects for lunchtime, make book displays, weed books
create book posters on Adobespark
create Rubik's Cube murals
read first chapters aloud for Youtube channel and Schoology
theme Picture Books, clean the library, and create Book Collections on bit.ly/ballardlibrary.
Reach out to Ms Chambers at tschambers@seattleschools.org for specific details. Visit the BHS Service Learning page for school information and forms.
---
Reminder! Students Return your SPS Books
Thanks to Library Assistant Claire Elam for creating an awesome Beaver book return – go to the library and check it out! Return any SPS title.

That's right any SPS book bring them in Beavers!
---
Want a Beaver Reader Headband?
You can earn BeaverReader swag in the library!
Earn a BeaverReader headband by sharing your favorite book on Flipgrid. Ask M. Chamber or Ms. Elam for all the details!
---
Extreme Beaver Reader Challenge – Read Harder Into the New Year

Extreme Beaver Reader Rules
You must be reading.
You need to have evidence in the form of a photo.
You need to send it to BHS Teacher Librarian:
Ms. Chambers: tschambers@seattleschools.org
Thank you all of our inspiring Ballard HS Staff & Students who read as extremely as you do! Check out previous years and more info on bit.ly/extremebeaverreader
---
Students in the Library!
---
Teachers in the Library!
---
Thank You Library Volunteers!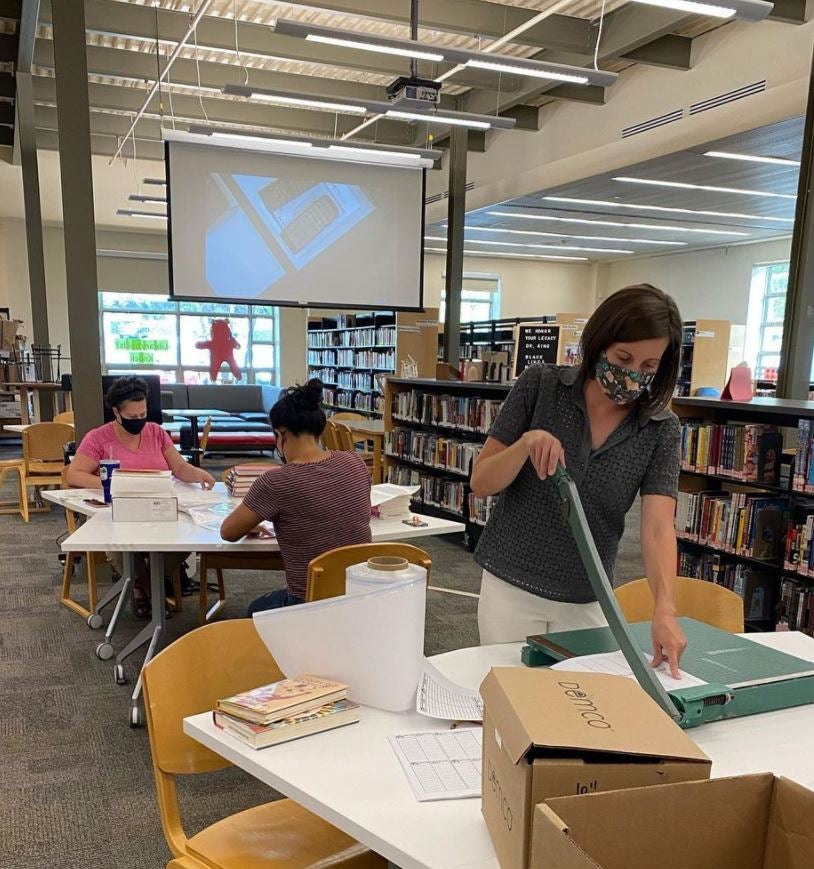 ---
BHS Library Loves You!
Go to bit.ly/ballardlibrary