Letters from the Librarian
Ballard Families and Caregivers
March 9, 2022 –
Beaver Readers –
We are inviting everyone to return their overdue books and supplies to Ballard this Saturday from 2-5 pm. We will be accepting any overdue books, uniforms, old computers, and even materials from other schools.
Please bring everything to the bike rack by the library and we will get items off your account.
Check out the Ballard Performing Arts Goodwill Drive too and drop off donations at the same time!
See you soon Beavers!
Ms. Chambers
Ballard Families, Caregivers, and Students-
You are receiving this notice because you have one or more items overdue or lost. If you have lost the item, please go to SchoolPay to pay for the item. If it is a book and you need to renew it, let us know. If you need to return the item you can do so outside the library in the drop bin, or inside the library from 8-4:45 pm Monday through Thursday, or 8-4 on Fridays. We have HUNDREDS of holds pending and missing books are impacting classes. Please return your books this week!
If you have a ( ) on your notice that means we owe you a refund. You can donate the refund to the Ballard High School Library, or we can start the reimbursement process. Please let us know how you would like to proceed.
We will also be hosting a Bring Back Your Books Bonanza on Saturday, March 12th from 2-5 pm at the same time our Performing Arts program is hosting a Goodwill Donation Trailer. Can't convince your child to bring back their books- EASY- you can stop by the school and drop off books and any surplus school materials.
If you have any questions, please email tschambers@seattleschools.org
Thank you-
Ms. Chambers
BHS Librarian
---
Ballard Families –
January 10, 2022 – Thank you so much for all you have been doing to support your child. Every time we think it can't get any more topsy-turvy it does, and still, you show up to support your child and make the very best of things. It really has taken all of us working together and we just want you to know we appreciate you and all your efforts.
The Ballard High School library owes you a debt of gratitude. Without your considerable support, we wouldn't be able to provide the literacy and community opportunities we do. We have book clubs and community service available daily, the library remains open before AND after school, and we have so many new books in students' hands that we have THE highest high school circulation stats in the district. We did that together!
Does your child have an overdue book? Bring it to the library Monday-Thursday 8:00-4:45, or Friday 8:00-4:00
Want to send us an Extreme Beaver Reader photo?
Email: tschambers@seattleschools.org
Want to find out what we are up to? Go to @beaverreadersbhs on Instagram
Please congratulate your child on a semester's worth of work and remind them to stop by the library, we always love to see them! If there is ANYTHING the library can do to support you, please let us know.
We know we couldn't do this without you, and we feel very lucky to be at Ballard High School. We have the best job in the world.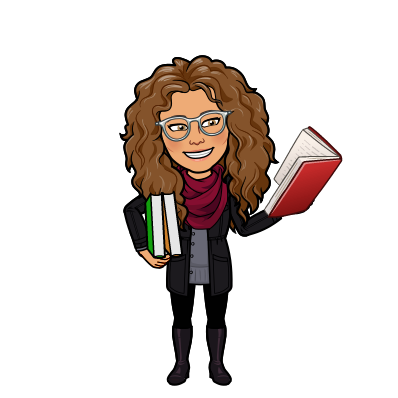 Much reading love,
Ms. Chambers
Ballard High School Librarian
This email message was sent via SchoolMessenger to Ballard HS Families on Jan 10, 2022. If you did not receive this email please check your profile in SchoolMessenger as well as your spam folder. Email Ms Chambers at tschambers@seattleschools.org if you have any questions at all.
---
Previous Letters from the Librarian